Matt Roloff Reflects On First Christmas Without His Late Dad, Ron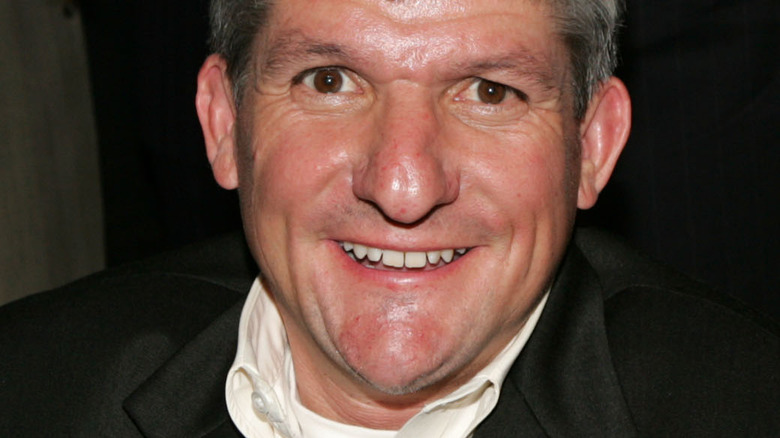 Thos Robinson/Getty Images
Matt Roloff's known for starring in the show "Little People, Big World." The TLC reality TV series gives an inside look at Matt's family life, including his relationship with his now ex-wife Amy Roloff. Of course, fans have kept up with Matt and his family over the years, both through the show and on social media. In July 2021, Matt disclosed details about his father Ron Roloff's chronic lymphocytic leukemia diagnosis, per People. In an Instagram post, he shared, "...dads needs serious chemo treatment for CLL blood cancer." In another Instagram post, he updated fans, writing, "my dads first treatment went very well ...papa will continue weekly treatments for the next several months but his 'numbers' are already looking better even after just the first dose."
In August, however, the "Little People, Big World" star took to Instagram to share some sad news about Ron. He revealed that his dad had peacefully died the previous evening. He wrote, "Ron was an amazing Husband, father, grandfather, great grandfather and inspiration to many." Now, Matt's opening up about his first Christmas without his father.
Matt Roloff spent time with his mother on Christmas
Matt Roloff recently took to Instagram to tell fans about his holiday plans. He shared that he left his farm in Oregon to visit friends and family in Arizona with his girlfriend Caryn Chandler. In a lengthy caption, he wrote, "We're super happy to get back here in time to spend Christmas weekend with our loved ones down here." In light of his father Ron Roloff's death, the "Little People, Big World" star seemed to keep his head up. He added, "It's my mothers first major holiday without my dad.. We had dinner together last night and I'm happy to report my beautiful mother is doing wonderful and constantly meeting and enjoying her new friendships since my fathers passing."
The holidays can be tough but Matt seems to have a strong support system. He appears to have a steady and loving relationship with Chandler, who he's been dating since 2017, per Screen Rant. And amid Matt's family drama regarding the sale of his farm, Chandler has been supportive of her boyfriend. In a recent "Little People, Big World" episode (via Yahoo), Matt revealed, "Caryn's cheering me on. She's taken a little half a step back to continue to develop my relationship with all my kids, my grandkids. So I think that's working for now."