The On-Set Romance Between Jamie-Lynn Sigler And Jerry Ferrara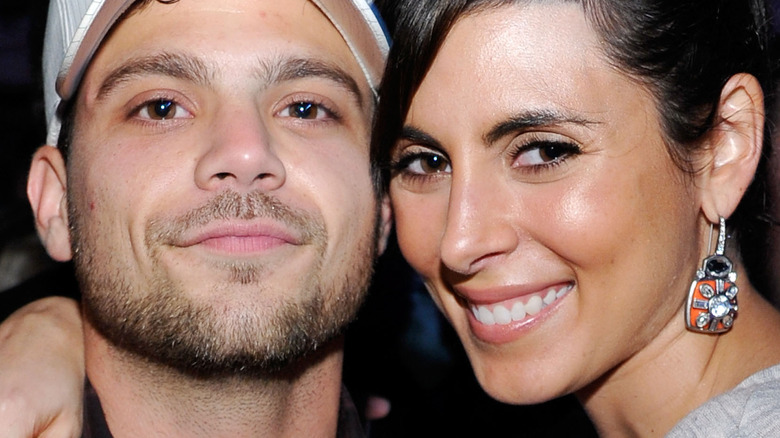 John Sciulli/Getty Images
Many real-life romances have been forged on set between actors. It comes as no surprise, as the close proximity and sometimes steamy love scenes can create sparks that may never have existed in the first place. One famous celebrity duo that met on set was Angelina Jolie and Brad Pitt. The two were filming "Mr. & Mrs. Smith" when rumors began to fly of sparks between the two. Pitt was married to Jennifer Aniston at the time and although he and Jolie denied anything happened between them, the "Girl, Interrupted" actor later told The New York Times, "Not a lot of people get to see a movie where their parents fell in love" (via Fox News).
Another well-known former celebrity couple that met on set is Blake Lively and Penn Badgley. Lively played Padgley's love interest, Serena van der Woodsen, and they eventually took their romance off-screen, per Us Weekly. The pair broke up after three years together, but they managed to keep their relationship professional on the set of "Gossip Girl."
Although these two romances were highly publicized, a lesser-known one is that of Jamie-Lynn Sigler and Jerry Ferrara. While their relationship eventually fizzled, the two former co-stars had a brief moment of exploring their on-set romance in real life.
Jamie-Lynn Sigler and Jerry Ferrara met on Entourage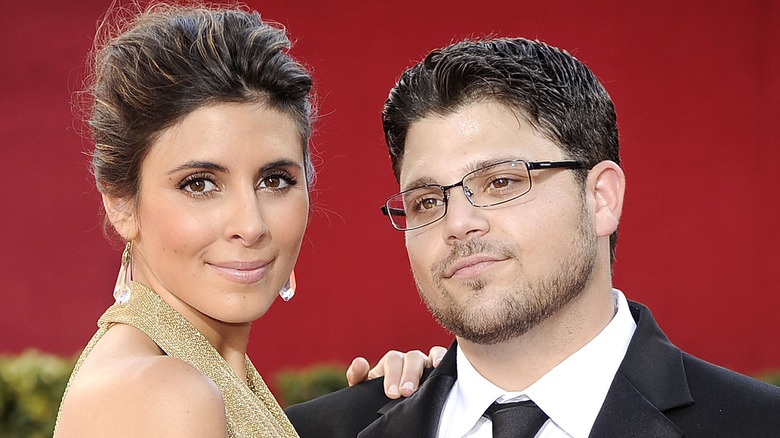 Frazer Harrison/Getty Images
When "Entourage" came out in 2004, the HBO series exploded into a phenomenon. The show captured the life of an up-and-coming actor, Vince Chase, and his crew. One of his friends, Turtle, was played by Jerry Ferrara. In 2008, Jamie-Lynn Sigler joined the cast for three episodes, starring as herself, per TV Guide. Sigler played Ferrara's character's love interest and the two took their chemistry off-screen.
Sigler returned for Season 6 and opened up to Access about what it was like working with her then-boyfriend. "I wasn't quite sure about it coming into this season, but it's great! You go to work every day with people that you love and adore and have so much fun with, and when you do that, it really opens you up and lessens your inhibitions." She added that "you kind of reach a greater potential because you're so open" and said "it's been a really positive thing."
Ferrara shared, "It's great to take that ride into work together or see each at work or just come home — it's nice to have her come home after a day's work. It really is." Ever so private, Ferrara added, "I don't want to talk too much about it, because I try to keep that stuff personal, but it's great — it's unbelievable." Unfortunately, like most on-set romances, theirs didn't last.
Jamie-Lynn Sigler and Jerry Ferrara broke up after one year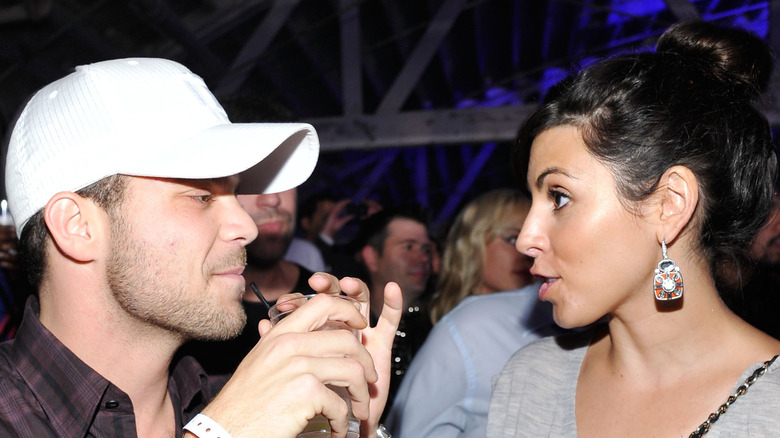 John Sciulli/Getty Images
Relationships are hard enough when you're not actors, but adding busy filming schedules to the mix may have meant splitsville for Jamie-Lynn Sigler and Jerry Ferrara. Over a year since they started dating, People reported that the couple had split in 2009 (via CNN). "They're busy with their careers, and she in particular has a couple of movies out in 2010, and others in the works for 2011, so it's just tough," a source told the publication. The insider added that it was "ironic" that Sigler and Ferrara's breakup mirrored that of their characters in "Entourage."
Following their breakup, Sigler was sighted at an event in Los Angeles with her own entourage of girlfriends, and then out and about in New York City, per Us Weekly. Ferrara was seen living it up at a nightclub in West Hollywood with his costar Kevin Connolly and several women.
The two former lovebirds have appeared to move on since their split. Sigler married Cutter Dykstra in 2020 and they now share sons Beau and Jack Adam, per People. Ferrara is wed to Breanne Racano, and the two welcomed their second boy in April 2021, Us Weekly reported. As for fans that wanted Sigler and Turtle to work out, they can always re-watch old episodes of "Entourage."