What Happened To Jackson Mawhinney From Too Hot To Handle?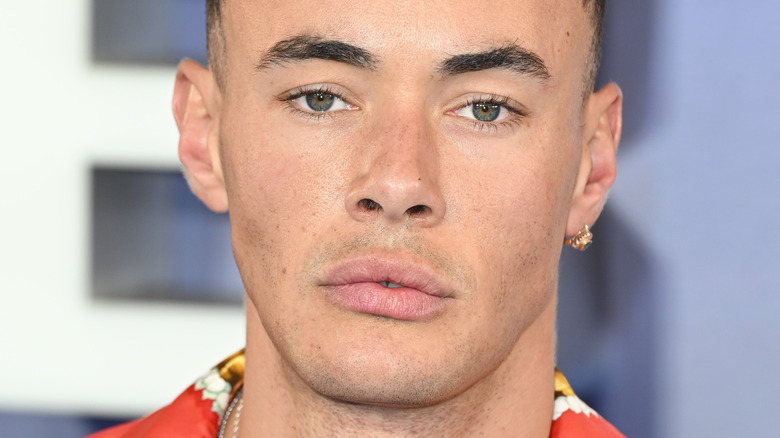 Jeff Spicer/Getty Images
"Too Hot To Handle" is the ultimate dating challenge. The Netflix reality TV show focuses on a group of hedonistic singles who must forgo all sexual activity in order to develop meaningful relationships, per Today. Whoever wins takes home a hefty monetary prize of $100,000. However, when a couple does not comply with the rules, the total pot is reduced. Some "Too Hot To Handle" couples have stayed together, but many called it quits after the show.
Fans of "Too Hot To Handle" are familiar with Jackson Mawhinney, a contestant who appeared on Season 3 in the Turks and Caicos Islands. When the London native joined the series in episode 7, he immediately proved to be a rebel. Mawhinney wasted no time breaking the rules, kissing contestant Izzy Fairthorne, per ScreenRant. However, the pair never amounted to anything serious and neither of them won. But it wasn't all a losing game for Mawhinney. As is common with dating shows, "Too Hot To Handle" significantly helped him get his name out there. So, what happened to Mawhinney and what is he up to today?
Inside Jackson Mawhinney's modeling career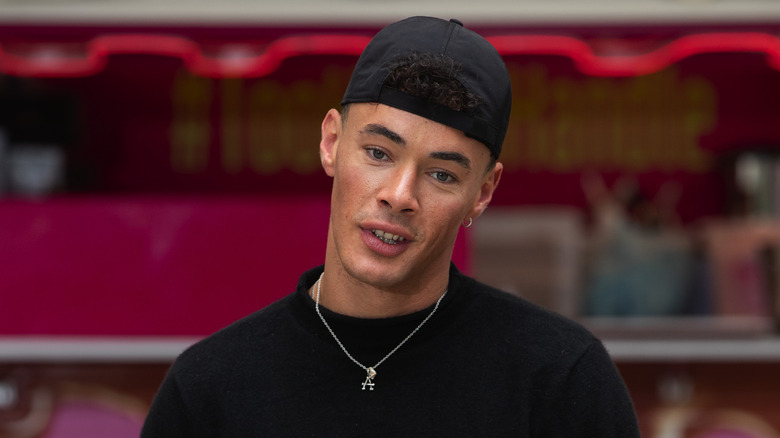 John Phillips/Getty Images
Jackson Mawhinney is an influencer and model. He's worked with high-profile brands including Mulberry and Hugo Boss, per Capital FM. He often posts modeling photos and video reels on his Instagram page, where he's accumulated over 85,000 followers. The "Too Hot To Handle" star clearly has a penchant for men's fashion and isn't afraid to flaunt it. In one 2022 post, he shared photos of him posing with sunglasses, a white tank top, and jeans. He wrote, "black and white : it's all in the jeans."
In February 2022, Mawhinney was signed by HOME Talent Group, a management and PR agency based in London, England. The agency took to Facebook to share the news, writing, "NEW CLIENT ALERT! A huge welcome to Jackson Mawhinney for joining the HOME family, we are so excited to have you onboard." They posted a "Too Hot To Handle clip" where the reality TV star shared some fun facts about himself. "I'm reasonably spontaneous, yeah," he noted.
Jackson Mawhinney was arrested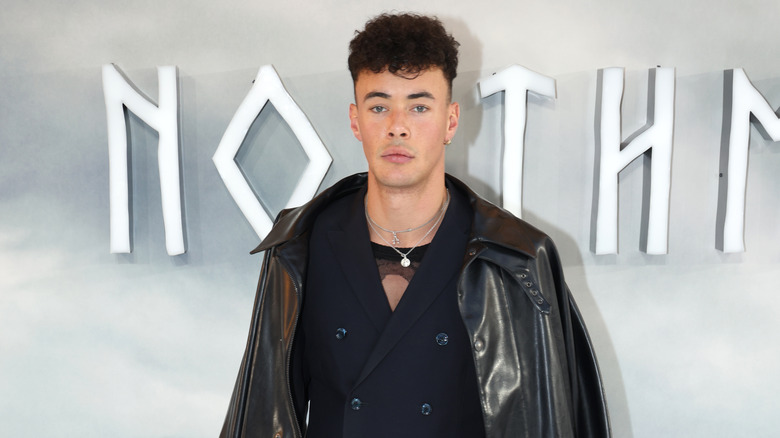 Tim P. Whitby/Getty Images
After filming Season 3 of "Too Hot To Handle," Jackson Mawhinney was the subject of some serious accusations. In February 2021, Mawhinney, along with "Too Hot To Handle" contestants Harry Johnson and Beaux Greenslade, were arrested upon their arrival at Heathrow Airport. As reported by BBC, they were all fined almost £3,000 (a little over $3,600 USD) for their disruptive and abusive behavior towards the cabin crew. Apparently, they reacted poorly when they refused to wear face masks. In addition, Mawhinney rudely fired back at a stewardess when she wouldn't get him more booze. Mawhinney replied, "Look up who my mum is — Baroness Scotland, I'm a gold card holder — go and get me a drink." In a written statement to the court, Mawhinney apologized and described the situation as "the most shameful and embarrassing thing that has ever happened to me."
By the way, who are Mawhinney's parents, who the reality TV star has no problems name-dropping? According to ScreenRant, Mawhinney's dad is Richard Mawhinney, who is a reputable judge. His mom is Baroness Patricia Scotland, who is, as of this writing, the secretary-general of the Commonwealth. Prior to that, she served as an attorney general who worked alongside the former Prime Minister of the U.K.