Interesting Facts About Deborah Norville's Husband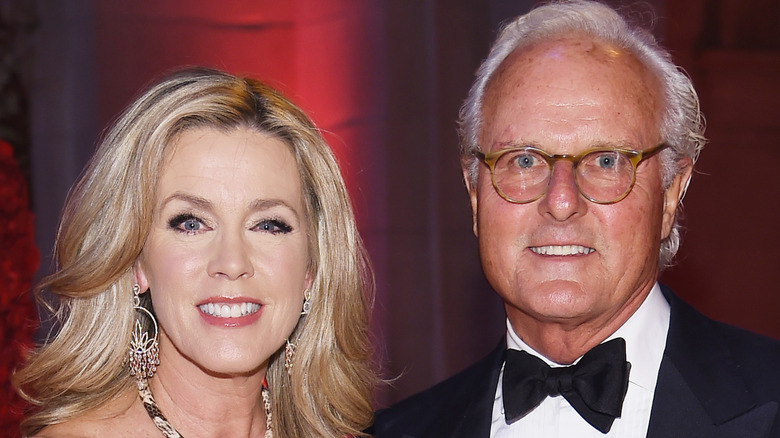 Dimitrios Kambouris/mg18/Getty Images
Deborah Norville has had a longstanding journalism career over the years, and her husband, Karl Wellner, has been by her side through it all. According to Heavy, Norville met the love of her life on a blind date. After that first date, both Norville and Wellner were smitten. The journalist recalled Wellner had asked when they would see each other right after the date. 
The outlet also reported that in the next two years after meeting, Wellner proposed to the journalist twice, and both times she said yes. The couple officially tied the knot in 1987. Wellner and Norville also welcomed three children into their lives. The vow of "in sickness and in health" is true for the couple as they have remained by each other's side, even while Norville was dealing with a cancer scare (via Today). In 2019, Norville had to undergo surgery to get a cancerous thyroid nodule removed, and Wellner was at her side. A photo of the couple holding hands was shared on her Instagram account, revealing the surgery had gone well and she was there with her "best friend."
People have seen Wellner by his wife's side in some of her more challenging moments and more joyous moments. Even though the television journalist has been vocal about her love for her husband, the general public may not have known much about Wellner...until now.
Karl Wellner is a big businessman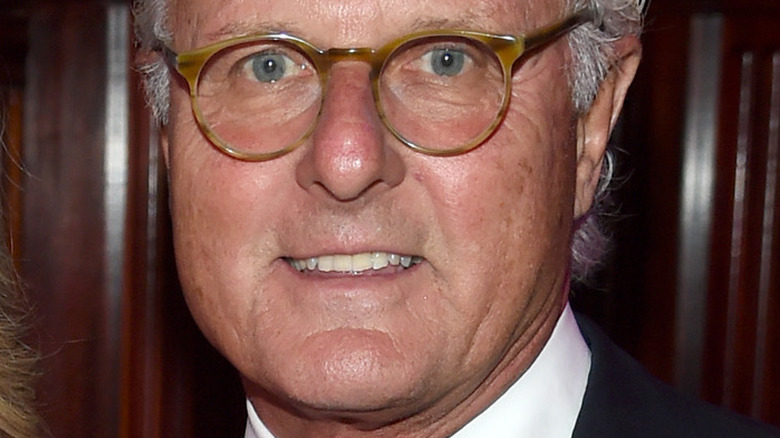 Dimitrios Kambouris/Getty Images
While Deborah Norville got into journalism, her husband, Karl Wellner, took on the business world. According to Elite Traveler, Wellner stepped into the position of CEO of the wealth management firm, Papamarkou. He first became a part of the business in 2003 when the company was facing a lot of chaos. The founder of the company had recently passed, but, with his investment background, Wellner felt that he would be a great asset. In addition, Wellner is also the founder and a shareholder of an investment management firm called KAWE Kapital.
While his wife has interviewed big names, Wellner has had to deal with some big clients as well. He told Elite Traveler the individuals he helps are, "very wealthy individuals, families. We have clients who are in the ten-million-and-up range, and we have clients who have several hundred million dollars in investable assets." Wellner has only been looking to grow his business by helping his clients invest in certain opportunities.
As much as a businessman Wellner is, he is also a family man. He admitted that he would love for any of his three kids with Norville to join the business, but "only if they are interested, and if they have the right character traits for it."
Karl Wellner is from Sweden and enjoys traveling
Although Deborah Norville was born in America, Karl Wellner was born in Sweden (per Biography Mask). Wellner also enjoys traveling and has even picked up several languages himself. According to Heavy, Wellner can speak an incredible seven languages! During school, the businessman learned how to fluently speak English, Swedish, French, Russian, German, Estonian, and Italian. Many celebrities have studied or can speak other languages, but not many can say they know seven. Being fluent in so many languages has helped Wellner to become a better businessman, as many of his clients reside in Europe. 
Besides being around the world for business, Wellner also simply enjoys traveling to new places. He shared with Elite Traveler, "I'm a European, so I love skiing in Europe because you have the combination of food and service and skiing." St. Moritz, Zermatt, Colorado, and Canada are some of his favorite spots to hit the slopes. From the icy mountains to beaches, Wellner revealed that one of his favorite tropic locations is none other than the Caribbean. Whether it's the mountains, beaches, or the office, Wellner is always on the move.