U.S. Women's Gymnastics Team Facts You May Not Know
Getty Images
As the world's greatest athletes prepare for the 2016 Olympic Games in Rio de Janeiro, Brazil, the roster for the wildly popular and fiercely competitive U.S. Women's Gymnastics Team has yet to be determined. The nation's elite gymnasts will convene in San Jose, CA to battle for five coveted spots in the XXXI Olympiad. The women going for gold have sacrificed their young lives to gymnastics above all else. For most of these ladies, waiting another four years for the next Olympic Games is out of the question. Allow us to prepare you for an epic summer of twisting, flipping, and flying with our comprehensive U.S. Women's Gymnastics Team primer.
The big guns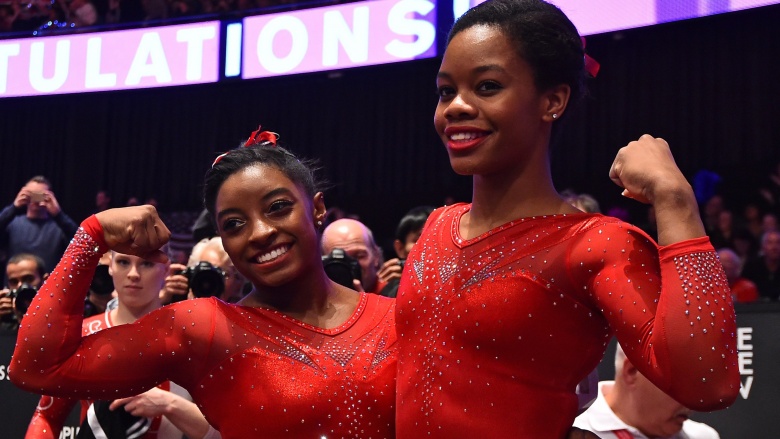 Getty Images
The high flyers from the USA are the favorites heading into the Summer Games. The American ladies are the reigning World team champions, besting China and Great Britain at the Olympic qualifying event in Glasgow, Scotland back in 2015. They're also the defending Olympic team champions, snatching the gold away from Russia and Romania at the London Olympic Games in 2012, earning their superhero calling card, the "Fierce Five." Prior to that victory, only one other U.S. squad of female gymnasts, the "Magnificent Seven" of 1996, stood together atop the Olympic podium.
The veterans: Aly Raisman and Gabby Douglas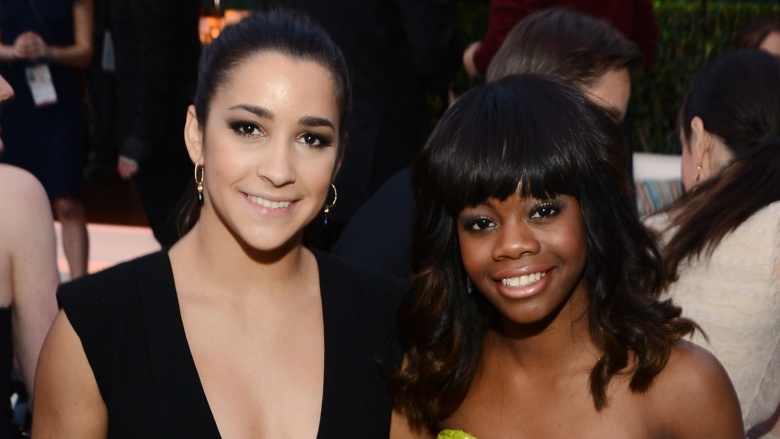 Getty Images
Two members of the "Fierce Five" hope to achieve the inconceivable, a return to the Rio Games. All eyes are on 2012 gold medalists Gabby Douglas and Aly Raisman as they pursue spots for the 2016 team. In the world of women's gymnastics, making your way to an Olympic sequel takes a superhuman effort. The sport is brutal on the body, demanding a complex mix of ruggedness, flexibility, and fearlessness—qualities that do not naturally improve with age.
Douglas and Raisman will be 20 and 22 respectively when they compete in Rio. That's downright elderly in gymnast circles. "The girls always make fun of me and say I'm like a grandma," Raisman told Yahoo Sports, but what she lacks in youth, she makes up for in experience. These ladies know what it takes to win on the big stage. Douglas, who placed second in the all-around competition at the world championship in 2015, said she's digging deep on the road to Rio. "I really believe I can achieve more. I really do," she told Yahoo Sports. We'll be rooting for them both.
The headliner: Simone Biles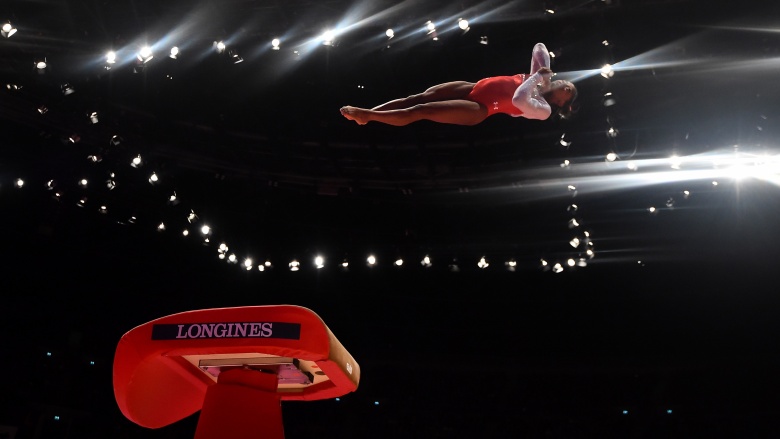 Getty Images
The U.S. Women's Gymnastics Team is stacked with medal contenders. At the front of the pack is Simone Biles, winner of the all-around world championship for an unprecedented three consecutive years. At age 18, she collected ten gold medals at the 2015 World Artistic Gymnastics Championships, more than any other woman in history. The New York Times describes her as "the best American gymnast since, well, probably ever...She flies through the air as if she were part bird and part cannonball. When she competes, it is nearly impossible not to stop and stare." We have a feeling she'll be leaving Rio with a whole lot of gold.
The workhorse: Maggie Nichols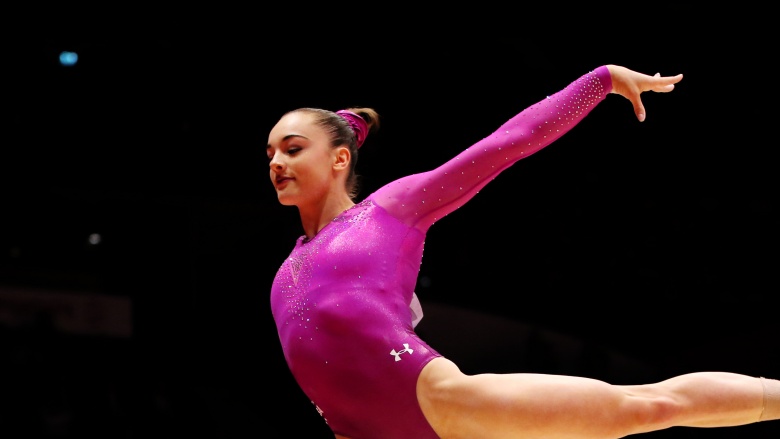 Getty Images
Maggie Nichols is another Olympic newcomer with a rock-solid resume. Though the 18-year-old hasn't attracted as much attention as her teammates, she always does exceptional work. During the team finals at the World Artistic Gymnastics Championships in 2015, Nichols was the only U.S. gymnast to compete in all four events: floor exercise, uneven bars, balance beam, and vault. She contributed the most points to the team's gold medal finish, more than superstars Biles, Douglas or Raisman. Nichols seems comfortable with her standing in the sport. "Even though I might not be the best gymnast," she told USA Today, "I want [people] to remember me for always being positive and having a good outlook on gymnastics." We sure will, Maggie.
The contenders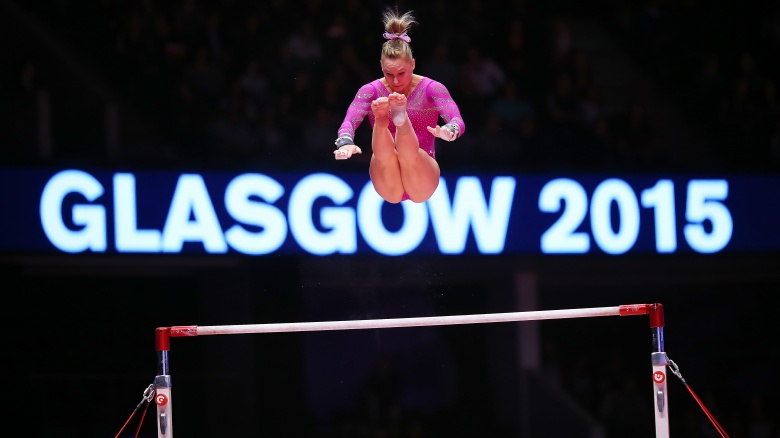 Getty Images
The United States faces a marvelous problem as the Rio Games approach. There are more qualified gymnasts than spots on the Olympic team. Madison Kocian, Brenna Dowell, MyKayla Skinner, Bailie Key, Laurie Hernandez, and Jazmyn Foberg are among the other elite athletes vying for their shot at Olympic glory.
Kocian's career has been dogged by injury and inconsistency, but when she's on, she can beat the best. At the 2015 World Artistic Gymnastics Championships, she was dazzling on uneven bars, finishing in a historic four-way tie for gold with two Russian gymnasts and a Chinese competitor. Dowell appeared in her first World Championship in 2015 and proved she could handle anything when a glitch in the sound system forced her to perform her entire floor routine without music. Skinner served as an alternate on the 2015 World Championship team. Key was another team alternate who gained Olympic eligibility in 2015 when she turned 16, the minimum age to compete. Hernandez and Foberg were too young to compete at the 2015 World Championship, but they will be old enough for the Olympic trials.
The Decider: Martha Karolyi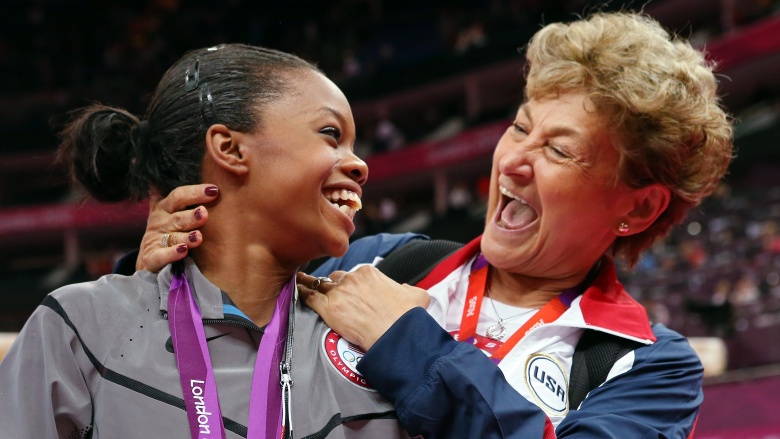 Getty Images
Renowned trainer Marta Karolyi has served as national team coordinator for USA Gymnastics since 2001, but she'll have her work cut out for her as she assembles the 2016 Olympic squad. In an interview with USA Today, Karolyi stressed that past successes do not necessarily dictate a future spot for Rio. "In gymnastics, you can never say, I've got to the peak," she said. "You didn't reach the peak! [There's] always a place for more and better, and the more is not staying in the same place while everyone else is working."
At 73, Karolyi understands what it takes to keep climbing that mountain. She and her husband, Bela Karolyi, have trained nine Olympic champions, including the legendary Nadia Comaneci of Romania, who scored the sport's first perfect ten at the 1976 Montreal Olympics. As national team coordinator, she oversees the country's talent, picks the team members, and cooperates with the athletes' coaches. Karolyi has certainly got her work cutout for her with this impressive lineup.
The uniform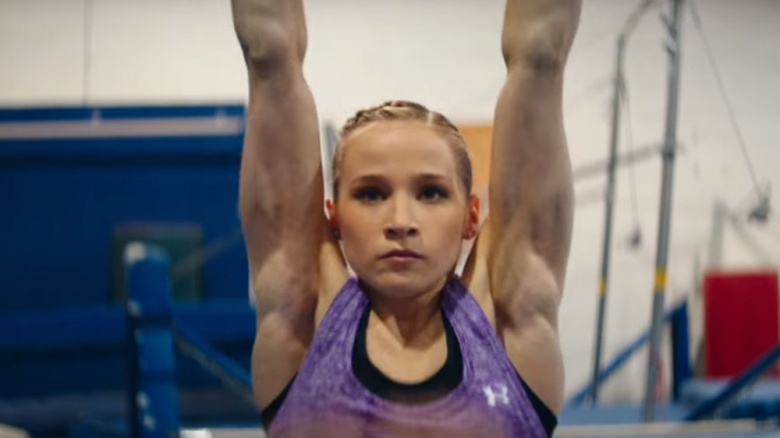 At the risk of sounding superficial, we've got to talk about the gymnastic team's wardrobe. Though Nike is the official 2016 Olympic sponsor, Under Armour is supporting women's gymnastics. To stoke suspense, its new marketing campaign portrays the contenders as tough-as-nails athletes. Gone are the twinkle-toed princesses of yore. This is a squad of pint-sized goliaths with rock-hard game faces. Under Armour's 90-second spot shadows the women's early-morning and late-night training sessions, backed by M.I.A.'s "Matangi" track. These future champions are going to be a force to be reckoned with.