Elon Musk's Father Has Child With Stepdaughter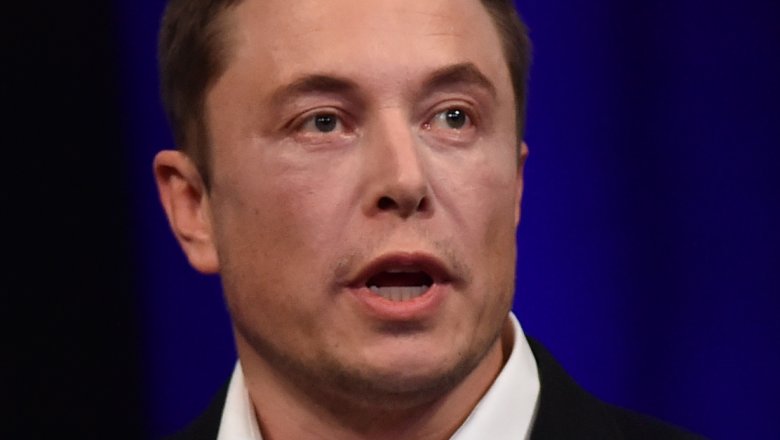 Getty Images
Elon Musk's dad just had a baby with his stepdaughter.
The SpaceX founder's estranged 72-year-old father, Errol Musk, welcomed a child with stepdaughter Jana Bezuidenhout. Speaking with The Sunday Times, Errol described his newborn son Elliot Rush, who's now 10 months old, as an "exquisite child."
Bezuidenhout, now 30, was 4 years old when Errol married her mother. However, Errol shared that he never saw Bezuidenhout as his stepdaughter, as she was mostly raised away from him and her mother. Errol said that he reconnected with Bezuidenhout in 2017, following her split from her boyfriend (via Us Weekly). "We were lonely, lost people," he explained. "One thing led to another — you can call it God's plan or nature's plan."
Errol shared that he'd initially believed that Elliot was Bezuidenhout's ex, but a paternity test apparently revealed that the child was his.
According to the Daily Mail, Elon reportedly went "berserk" after learning about his father's romance with Bezuidenhout. A source told the paper, "The whole family was outraged when we found out. This is the reason why Elon is so angry with Errol. He is the only father she has ever known. And now he is the father of her child as well."
Errol told the publication, "I told my daughter Ali about [Elliot] because I thought she would be supportive and understanding. She said I was insane, mentally ill. She told the others and they went berserk. They think I'm getting senile and should go into an old age home, not have a life full of fun and a tiny baby."
However, according to Errol, his estrangement from Elon may not be because of his relationship with Bezuidenhout. "I do not know what Elon's anger is caused by. It has been ongoing since we left the USA against his will in 2003," he said.
Elon previously spoke out about his poor relationship with his father, telling Rolling Stone, "He was such a terrible human being. ... You have no idea." He continued, "My dad will have a carefully thought-out plan of evil. ... He will plan evil. ... Almost every crime you can possibly think of, he has done. Almost every evil thing you could possibly think of, he has done."