Christina Aguilera Looks Completely Unrecognizable Without Makeup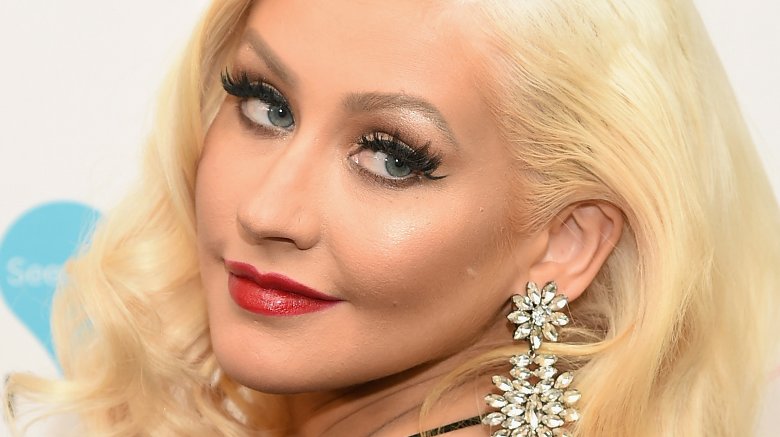 Getty Images
Christina Aguilera graced the cover of Paper magazine, and she totally made us do a double take.
The "Beautiful" singer looked, well, beautiful in her photo spread for Paper's "Transformation 2018" issue — but she was nearly unrecognizable! Rather than sport her usual face full of bold makeup, as we've seen on The Voice, the 37-year-old instead donned an all-natural look, free of her usual shimmery eyeshadow and bright, colorful lipstick. While it's unclear if Aguilera is completely makeup-free or if she just has on the best no-makeup makeup look we've ever seen, there's no denying that Aguilera stuns, as her blue eyes and freckled face take centerstage on the magazine's cover.
And apparently, Aguilera likes the new look. In her cover story, Aguilera opened up about switching up her beauty routine every so often. "I've always been someone that obviously loves to experiment, loves theatrics, loves to create a storyline and play a character in a video or through stage," she told the magazine. "I'm a performer, that's who I am by nature. But I'm at the place, even musically, where it's a liberating feeling to be able to strip it all back and appreciate who you are and your raw beauty."
Still, that doesn't mean that the Grammy winner is done with fun, statement-making makeup. Aguilera noted, "I mean, I'm a girl that likes a beat face, let's not get it twisted."
Aguilera's gone through quite the beauty and fashion transformations over the past couple of decades. While she appeared fresh-faced and lip-glossed in her "Genie in a Bottle" days, she later traded it all for chaps and braids. That was, of course, before she reinvented herself by adopting a 1920s pin-up look (à la her 2006 Back to Basics era) and later a style comprised of body-hugging dresses and ultra-glam hair and makeup.
Given her experience trying out new styles, Aguilera's definitely one to give advice to younger generations looking to experiment with their appearance. In her Paper interview, she dished out these wise words: "Be fearless in breaking new boundaries and don't be afraid to go against the grain of criticism along the way."