Stars Who Got Caught Photoshopping Themselves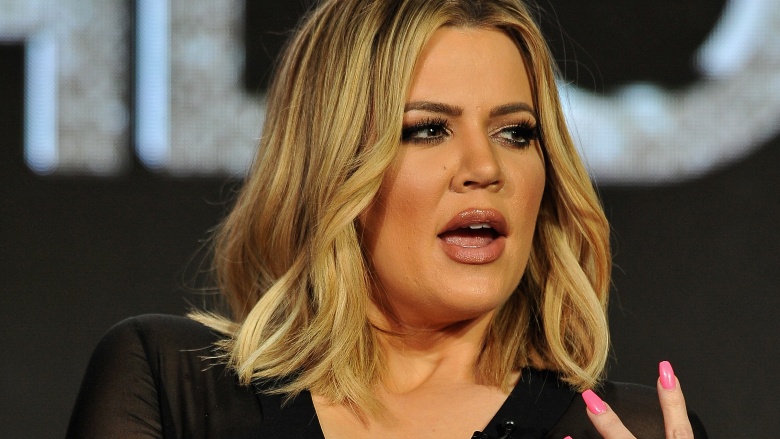 Getty Images
Celebrities get Photoshopped on magazine covers and ads all the time, which is what makes Instagram and social media so refreshing: we can finally and ostensibly see celebs as they are. That is, until stars get busted using Photoshop on top of their 75 filters to make themselves somehow look better than they do already. These celebs all got busted for digitally altering their already-stunning appearances.
Khloé Kardashian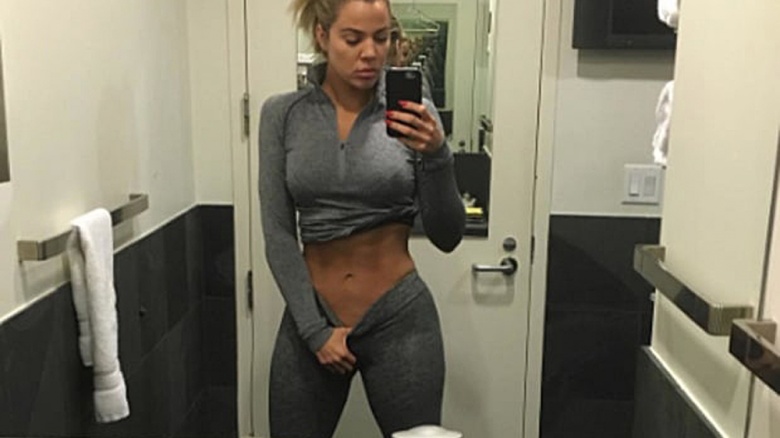 Khloé Kardashian got busted for Photoshopping her already toned abs in February 2016. How did her eagle-eyed followers tell? Take a look at the door hinges. Why is the doorway so oddly curved near there? Hint: she shaved off some pounds with an app, not with a workout. A typically defensive Kardashian then posted the allegedly unretouched image and complained about haters "complaining." Oddly enough, the so-called unretouched photo didn't look much different from this one—which means either it was just retouched better or she never needed any photo editing to begin with.
Kim Kardashian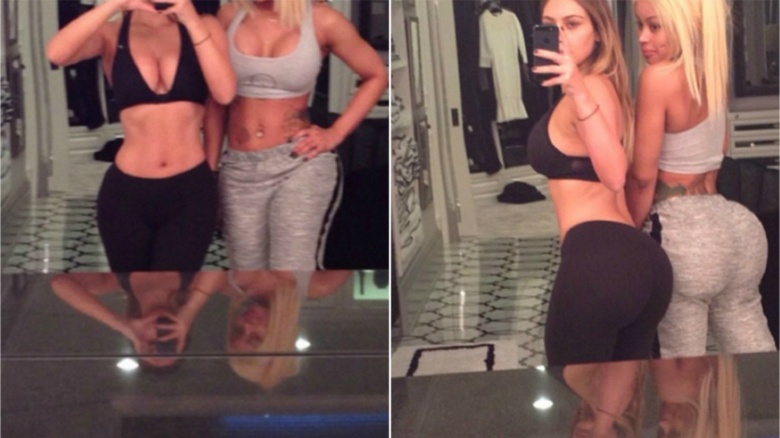 Looks like Photoshop is a family affair for the Kardashians: in January 2014, Kim Kardashian and then-BFF Blac Chyna showed off their taut tummies...and some weirdly curvy doorways and floor tiles near whatever mirror they snapped these selfies in.
Kylie Jenner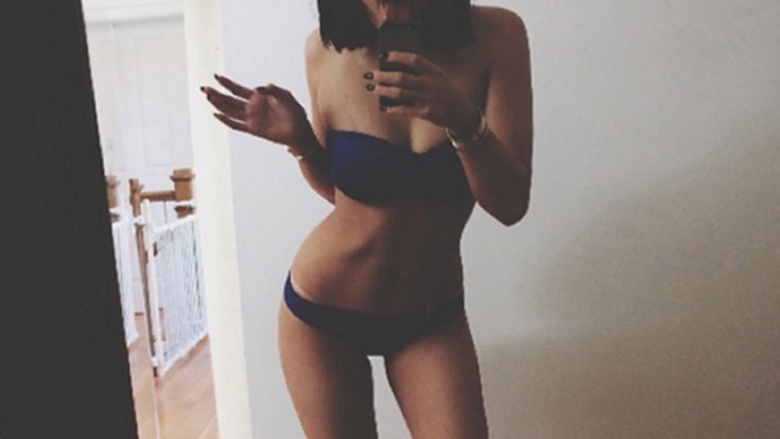 In June 2014, Kylie Jenner posted this weirdly pixelated bikini snap. If it's not Photoshopped that way, we're very, very worried about the condition of her skin, especially on her legs.
Lindsay Lohan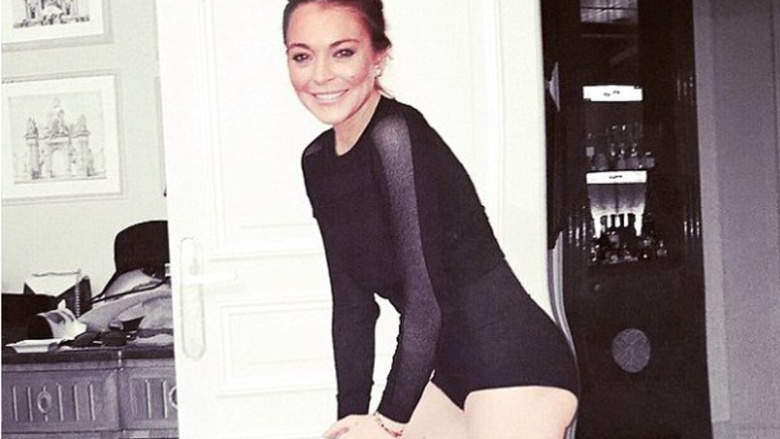 It's unclear whether Lindsay Lohan was trying to slim her waist or bump up her booty in this March 2015 photo. Either way, it was at the expense of the background: notice how weirdly warped everything is around her behind. Alternatively, she may have just been showing the world as she sees it after too many nights out.
Miranda Kerr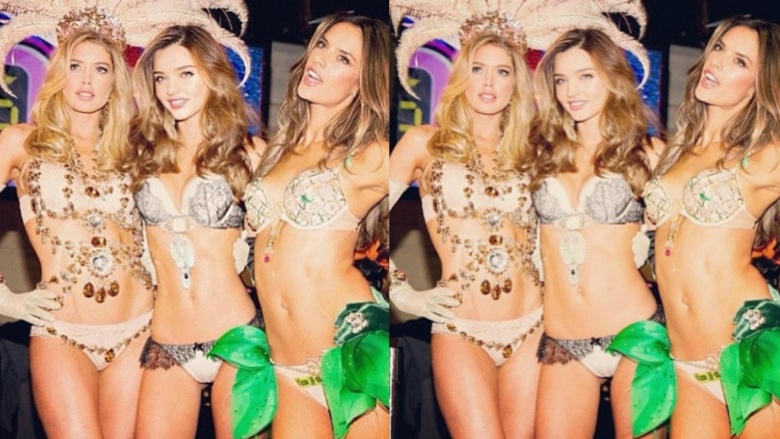 Miranda Kerr is basically physical perfection, so the idea that she'd have to be Photoshopped in any way, shape, form, or context is pretty insane. Still, it didn't stop her from slimming herself down and making fellow then-Victoria's Secret Angels Doutzen Kroes and Alessandra Ambrosio look bigger in November 2013. Fans called out Kerr for the shady 'shopping, which she swore she had no idea about, insisting she just posted the photo after finding it online. Still, Kerr, who has a history of Photoshopping herself on Instagram (either that or there are a lot of inexplicable curves everywhere she goes), could have at least not done her fellow Angels dirty when unnecessarily slimming herself down.
Beyoncé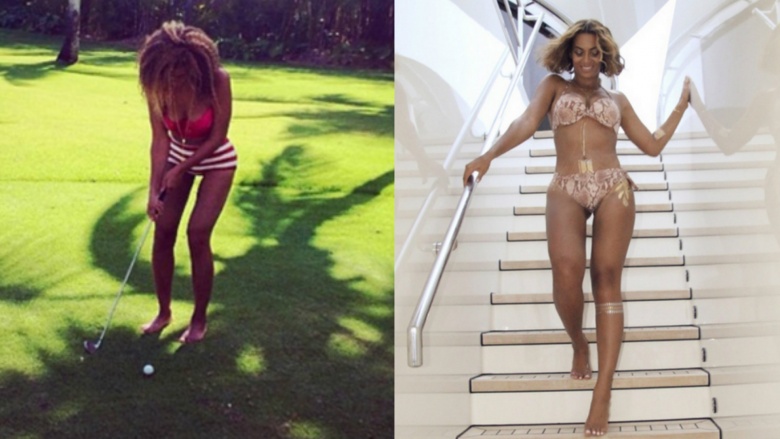 In April 2014, Beyoncé allegedly Photoshopped a thigh gap into her golfing photo, seen at left—notice that weird chunk that's taken out of her left leg? She was busted once more in September 2014, when fans noticed the stairs between the singer's stems didn't line up properly.
Kim Zolciak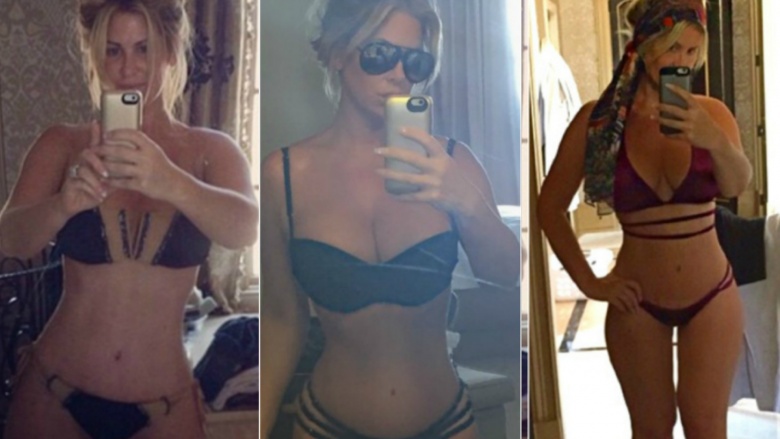 Real Housewife Kim Zolciak came under fire numerous times for Photoshopping her photos through the years for various reasons: her preternaturally smooth skin, how much skinnier she looks on Instagram than in candid photos, and, as seen in the photo on the far right, all the weird lumps and bumps in between her legs. Zolciak firmly and loudly denies it, but pictures are worth a few thousand words.
Lady Gaga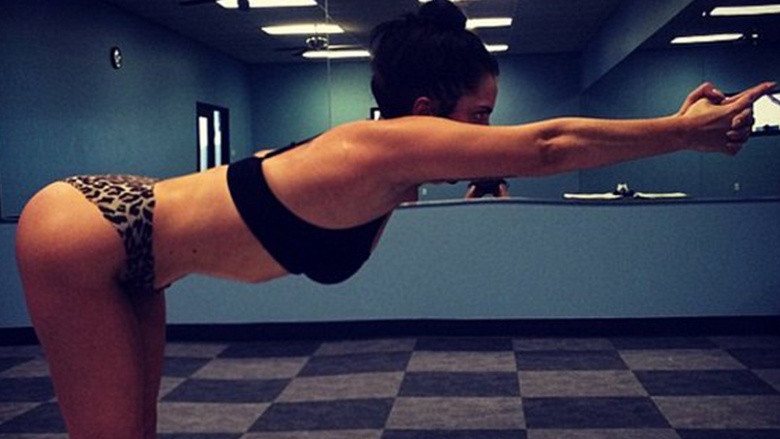 Lady Gaga is an advocate for body acceptance, admitting to having battled bulimia in the past. In January 2015, she posted this photo of her at a yoga class with a weirdly warped mirror in the background, leading some of her Little Monsters to call her out for her own hypocrisy. Love yourself, Lady!
Britney Spears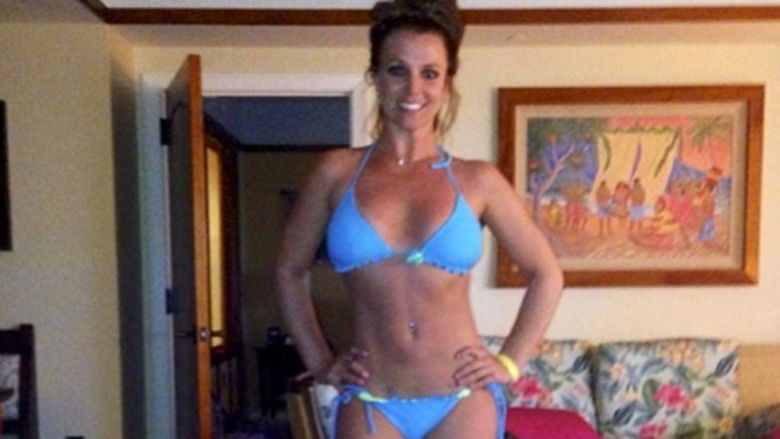 Notice the weird curve in the picture frame behind Britney Spears' bodacious curves in her bikini? It led a lot of her fans to believe that she slimmed herself down with a digital diet. Spears' camp denied it, though, and her most recent candids show that she is in pretty amazing shape without all the help from Photoshop.
Phaedra Parks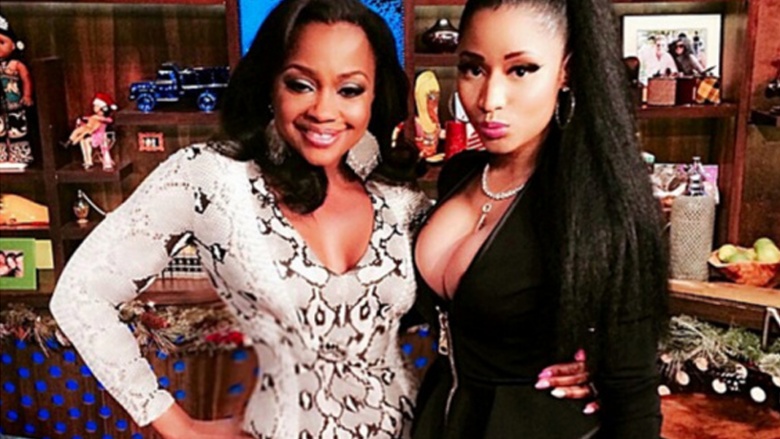 Listen, if you're standing next to Nicki Minaj in a photo, we understand why you'd want to give yourself a little help. But Phaedra Parks slimmed down her signature curves so much in this December 2014 picture that not just her waistline, but also the background were affected. Notice the weird change in the polka dots near her hips? Or the blurs on her waist? The weird tiny pieces of her lower arm that went missing? So much for being a "real" housewife, eh?
Paris Hilton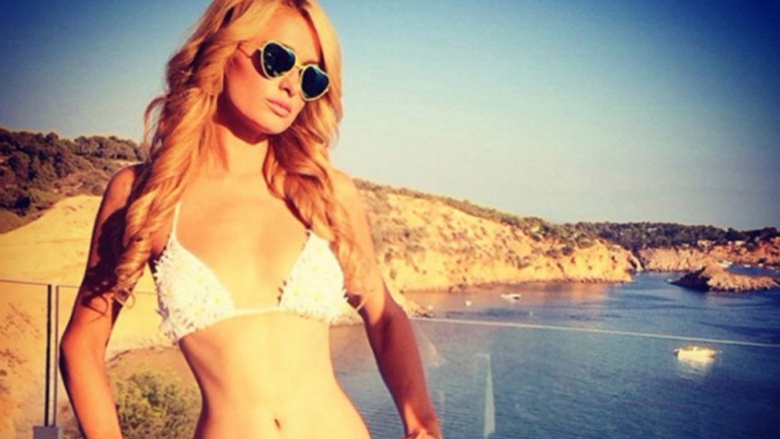 Paris Hilton has a tall, boyish figure—skinny and pretty much a straight line from head to toe. As a result, her fans were pretty surprised when she gave herself a tiny waist and substantial hips in this September 2014 photo. Maybe she thought we'd all be distracted by her beautiful backdrop.
Taylor Swift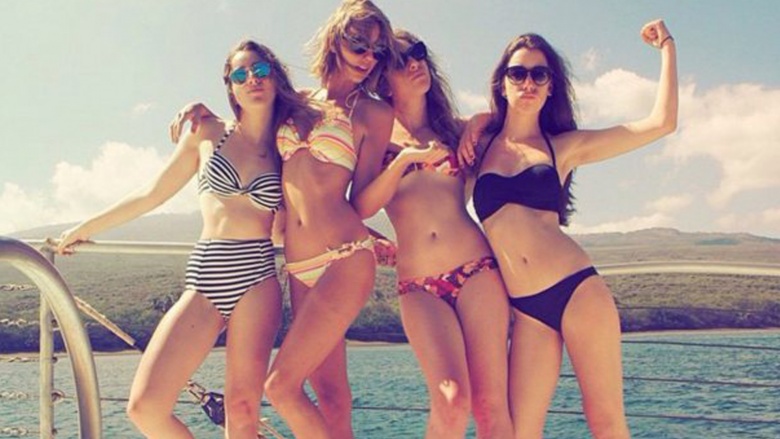 Taylor Swift and her HAIM squad members showed off their bikini bods in January 2015. They also showed off a warped railing on whatever boat they were sailing on, leading many to believe that hyper-image-conscious Swift digitally altered the photo.