Why Aaron Carter Wasn't The Same After Dancing With The Stars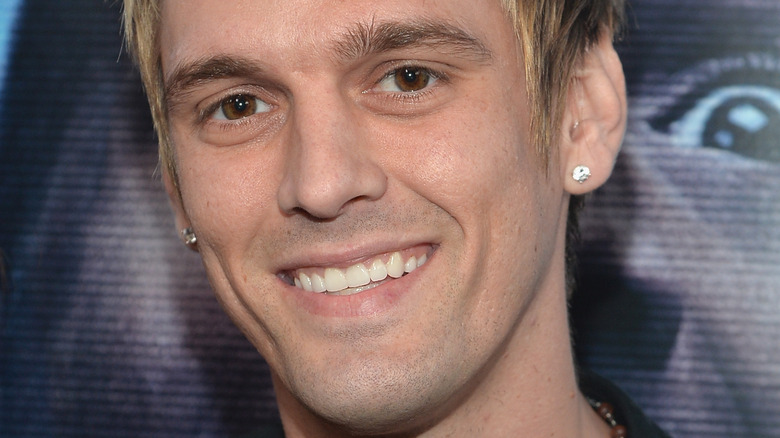 Alberto E. Rodriguez/Getty Images
The following article includes mention of substance abuse.
"Dancing with the Stars" has become a place where celebrities can express themselves, and oftentimes, get another chance to reinvigorate their careers. The popular dance competition series has seen many stars come and go from the ballroom throughout the seasons. Celebrities such as Mario Lopez, Wendy Williams, James Van Der Beek, Zendaya, David Hasselhoff, and many more have tried their luck at ballroom dancing. One "Dancing with the Stars" fan-favorite was Aaron Carter.
Carter joined the show during Season 9 and got to work with his partner, Karina Smirnoff. Each week, Carter seemed to improve and he wowed the viewers and the judges during his performances, per Distractify. He even earned a perfect score for his energetic and fun-filled Jive to "We're Not Gonna Take It" during Week 7 of the competition. While Carter was a frontrunner from the beginning, he just missed making it to the finals, when he and Smirnoff were eliminated during Week 9 of the competition. Donny Osmond later went on to win the season with his partner, Kym Johnson, per Hello!
Sadly, after being eliminated from "Dancing with the Stars," Carter's life took a downward spiral.
Aaron Carter began abusing alcohol after Dancing with the Stars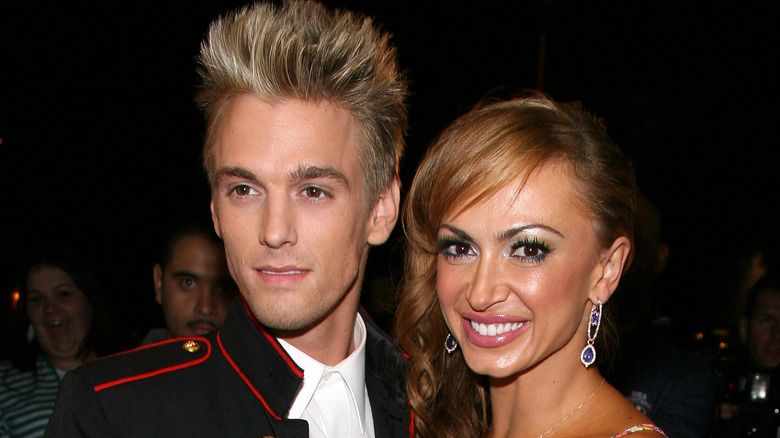 Angela Weiss/Getty Images
Following Aaron Carter's time on "Dancing with the Stars," the singer revealed that he really began to struggle. During an interview on the OWN network's "Where Are They Now?" Carter revealed that he began drinking heavily after gaining renewed popularity on "DWTS."
"I do 'Dancing with the Stars.' I finish. All this hype, all this stuff — I hired Johnny Wright to be my manager, and he started having other producers and writers come in and work with me, working on my project," Carter explained (via Page Six). The performer went on to say that many big names in the music industry simply were not interested in working with him at that time."They had no interest in me. They didn't want to touch me, they didn't want to do anything. The guys didn't even damn near want to look at me, like, they would just walk past me in the compound," Carter added.
Carter admitted that during this time, he found himself struggling with alcohol abuse. "I was telling people, 'I'm on a very bad path right now, I need help.' I called my mother. She took me down to her house. The next day I was at Betty Ford Center." According to Perez Hilton, Carter actually credited "Dancing with the Stars" for helping save his life at the time.
Aaron Carter continued to struggle with addiction until his death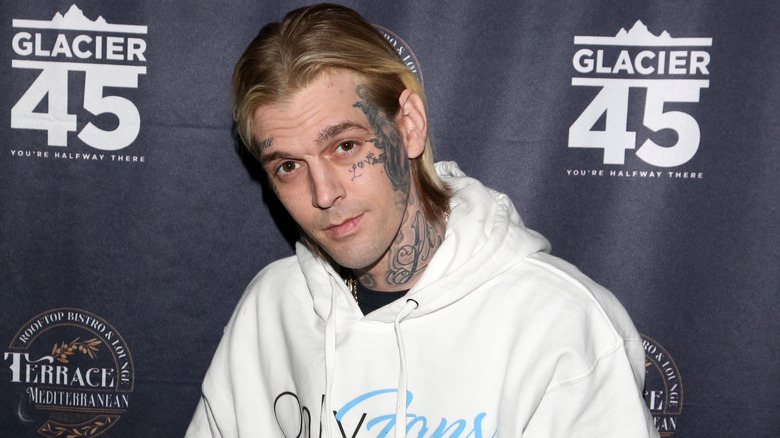 Gabe Ginsberg/Getty Images
Sadly, Aaron Carter continued to struggle with addiction throughout his adult life. In 2019, the singer revealed that he had been diagnosed with a multiple personality disorder, anxiety, and schizophrenia. Carter also confessed that he had an addiction to huffing, per CNN. Carter claimed that his huffing addiction got out of hand shortly after he competed on "Dancing with the Stars" (via People). "I started going to Staples and Office Depot, and different places, buying it with cash so it wouldn't be reported on receipts or anything like that, so no one could trace me," he revealed. "I was huffing because I was really f**king stupid and sad but this is really no excuse. I was huffing because I'm a drug addict," he added.
Sadly, on November 5, 2022, Carter was found dead in his California home. TMZ reported that the singer was found unresponsive in the bathtub by his house sitter, who called the police after discovering him. He was only 34 years old at the time. Following his death, members of the "Dancing with the Stars" family, including Carter's former partner Karina Smirnoff, paid tribute to the young singer (via Heavy).
Carter's death is another tragic Hollywood story, but his legacy will live on through his work.
If you or anyone you know needs help with addiction issues, help is available. Visit the Substance Abuse and Mental Health Services Administration website or contact SAMHSA's National Helpline at 1-800-662-HELP (4357).