Bethenny Frankel's Biggest Scandals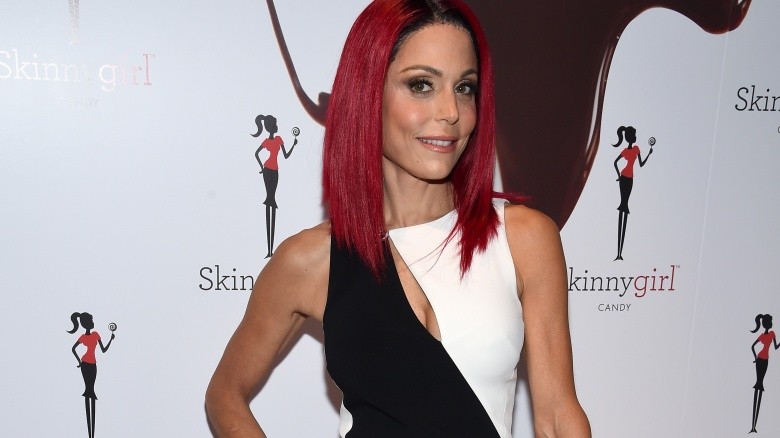 Getty Images
If there's one thing that Real Housewives of New York City star Bethenny Frankel knows, it's how to attract a scandal. Between messy divorces and a seemingly never-ending pile of lawsuits, the outspoken reality TV star always seems to be battling nasty tabloid headlines. Here now are her biggest to date.
Her husband got arrested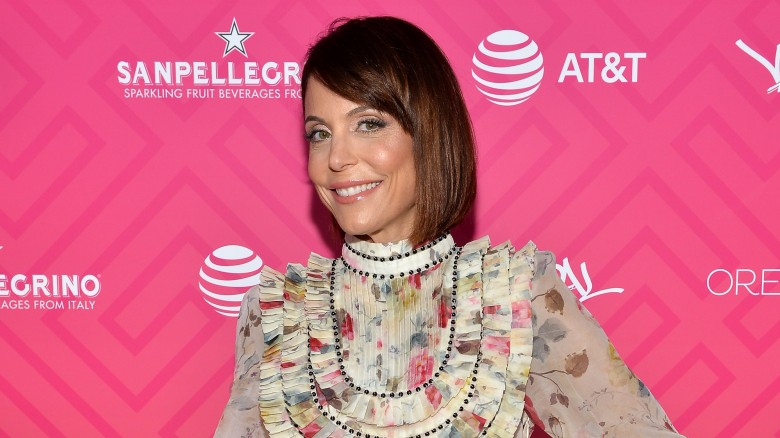 Getty Images
In January 2017, Hoppy was arrested for allegedly stalking and harassing Frankel. According to Page Six, Hoppy showed up at their daughter Bryn's school, where he allegedly threatened to "destroy" his ex-wife. "On Friday, January 27, the suspect approached her and a friend at her child's school at around 8:15 a.m. and tried to provoke a fight. He said, 'I will destroy you, you can get all the lawyers you want, you've been warned,'" a spokesperson for the NYPD said.
"The complainant said Hoppy had sent numerous emails and FaceTime calls numbering in the hundreds after a cease and desist letter was sent on November 22, 2016," the spokesperson added.
Page Six added that Hoppy, who denied the charges, was arrested a few hours later and "charged with aggravated harassment in the first degree, harassment in the second degree and stalking in the fourth degree."
Meanwhile, TMZ reported that Hoppy allegedly sent Bethenny 49 emails in the last 70 days, prompting the lawyer of her current boyfriend, Dennis Shields, to send Hoppy a letter telling him to back off. According to the report, Frankel wrote that Bethenny is "ugly, old and irrelevant and Shields should run for the hills, like all her boyfriends before" and told Shields, who was CC-ed on the e-mails, to "run for the hills, like all her boyfriends before."
Her divorce went on for years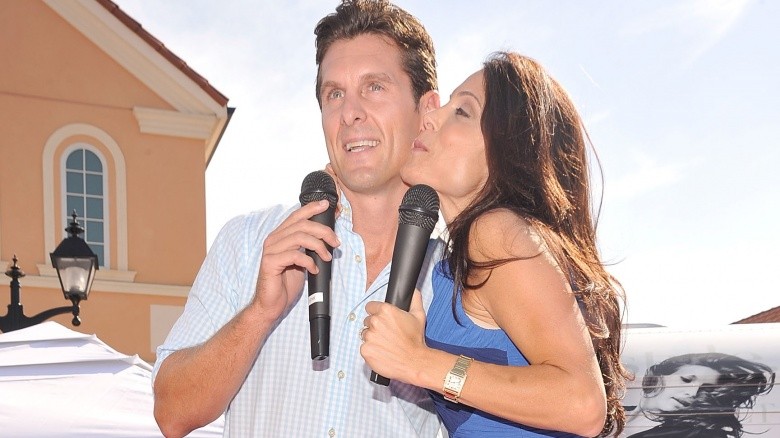 Getty Images
In January 2013, after separating the previous year, Frankel officially filed for divorce from her husband, Jason Hoppy, less than three years after their 2010 nuptials. Thus began a long, painful, and emotional battle over everything from Frankel's multi-million dollar fortune to the custody of their daughter, Bryn. After a brutal six-day trial, the couple finally reached a settlement in their custody battle in June 2014. Details of the settlement were kept confidential; however, Page Six later reported the parents agreed to shared custody. Sadly, their actual divorce remained in legal limbo, and featured more head-scratching twists and turns than one can even imagine. Among the craziest was a May 2015 court ruling that ordered Frankel to pay for Hoppy's divorce fees, all because she makes 50 times Hoppy's salary. According to the NY Post, Frankel was ordered to pay $26,000, including $11,000 towards the apartment he was living in, as well as an additional $100,000 in legal fees. Throughout it all, the notoriously candid reality TV star has spoken openly about the toll the divorce has taken on her, at one point telling Bravo's Andy Cohen, "I will never, ever be legally married again." So, there you have it.
In July 2016, after nearly four years of legal drama, Frankel and Hoppy finally settled their divorce.
She was sued for $100 million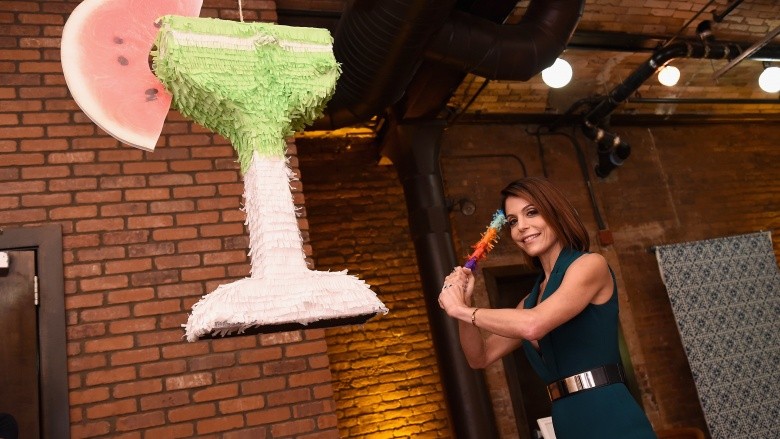 Getty Images
In May 2011, The Hollywood Reporter confirmed that Frankel was being sued by the LA-based management company Raw Talent over the $120 million sale of her Skinnygirl cocktail empire. Long story short: Raw Talent claims they hooked up Frankel with many people after they first met in 2008, including the man with whom Frankel built and later sold Skinnygirl in 2011. Thus, they felt they were owed 10 percent of the deal, or about $12 million. In addition, they wanted $100 in punitive damage in an effort to make an example out of Frankel, according to The Hollywood Reporter. The messy lawsuit was ultimately settled about a year later; according to reports, details of the settlement were not released to the public.
Whole Foods dropped her Skinnygirl products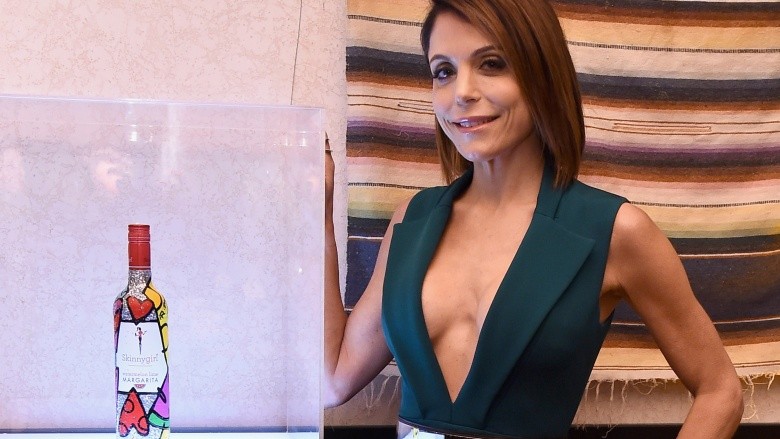 Getty Images
From a publicity standpoint, 2011 was a rough year for Frankel's Skinnygirl brand. Months after the $100 million lawsuit came about, Whole Foods announced it would no longer sell Skinnygirl Margarita in its stores. According to the NY Post, the decision was made after it was discovered that the Skinnygirl Margarita, which claimed to use all natural ingredients and contain no preservatives, did, in fact, contain the preservative sodium benzoate, which can become a carcinogenic. "After discovering that it contains a preservative that does not meet our quality standards, we have had to stop selling it," Whole Foods said in a statement, without getting into specific details, according to the report. After Whole Foods dropped Skinnygirl Margarita, the makers of the product were hit with a number of class-action lawsuits from consumers who claimed they had been tricked into buying an all-natural product. In 2014, one particular case hit a roadblock when a New Jersey judge basically said their case wasn't strong enough. The following year, a separate federal lawsuit was dropped by the plaintiff. The status of the remaining lawsuits remain in question.
She was estranged from her parents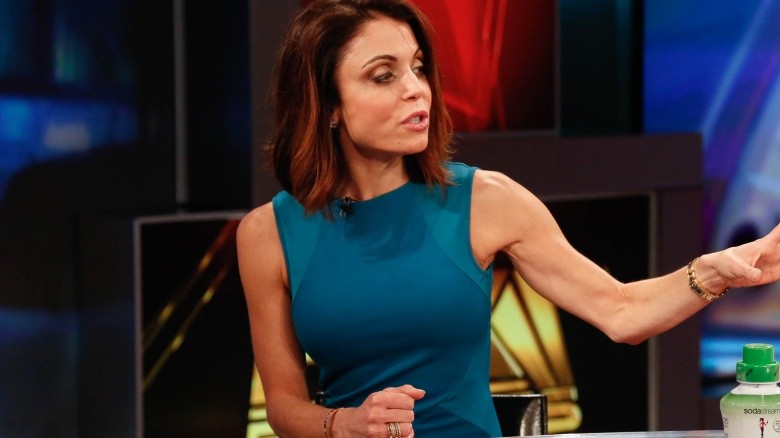 Getty Images
From a young age onward, Frankel remained estranged from her birth father, horse trainer Robert J. Frankel, whom Frankel claims originally abandoned her and her mother, Bernadette Birk, when she was four years old. For many years, Frankel was subsequently raised by her mother and stepfather, John Parisella, another horse trainer. In a 2010 interview with People magazine, Frankel described the volatile life growing up with her mother and Parisella, who often engaged in physical fights. "I heard everything," Frankel confessed. "It would make me so angry. It would kill me." Despite the drama, Frankel insists Parisella is the only father she's ever had. "He took care of me when my mother wasn't around," Frankel revealed. In the moments before her father, Robert, died from cancer in 2009, Frankel made attempts to reconcile their relationship, including a visit to his deathbed, which Frankel says was ultimately denied. After a 20-year plus estrangement, Frankel did manage to reconcile with Parisella, which was featured in an episode of The Real Housewives of New York City. Her relationship with her mother remains estranged. "I'm never going to want her in my daughter's life," Frankel said in 2010.
She wore her 4-year-old daughter's pajamas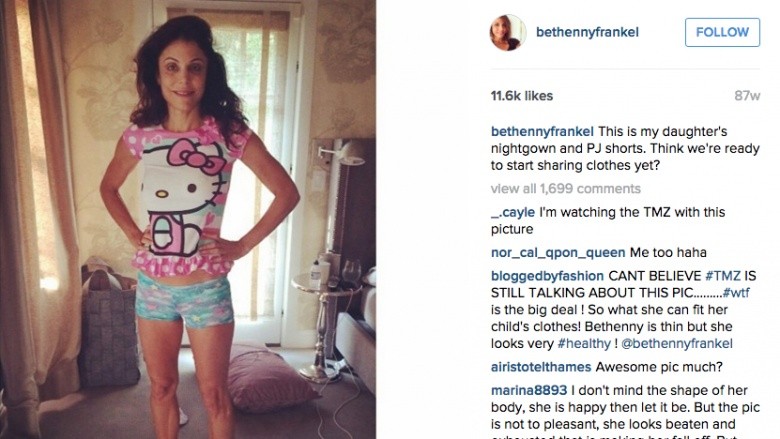 In 2014, Frankel was subjected to an overwhelming amount of criticism after posing for a picture in which she was seen wearing her four-year-old daughter Bryn's pajamas. "This is my daughter's nightgown and PJ shorts," the caption read. "Think we're ready to start sharing clothes yet?" In fact, the backlash gained so much notice that a judge presiding over her divorce ordered her to stop wearing her daughter's clothes. "No more pajamas!" Manhattan Supreme Court Justice Ellen Gesmer told Frankel, according to the NY Post. "It's not a joke. Her child is not a joke." Frankel ultimately addressed the controversy on an episode of The Meredith Vieira Show. "I didn't think people were going to start being anorexic because I put my daughter's clothes on. I just thought it was a ridiculous joke," she said (via E! Online). Later, she quipped: "I peed in a champagne bucket at my own wedding. The bar is very low. So, why is that such a big deal?" Well, in that case...
Her daytime talk show was a disaster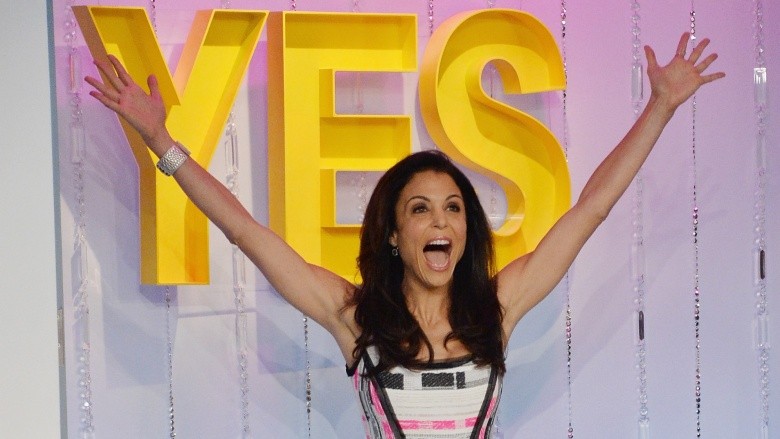 Getty Images
In 2013, Frankel shocked many when she helmed her own daytime talk show, the aptly titled Bethenny. The show was almost immediately a failure. Ratings were poor; reviews were worse; and by February 2014, the show had been canceled. Immediately after news broke of the show's cancellation, Frankel admitted she was "relieved" by the news, "Unlike my time on Bravo, I felt a bit diluted, filtered and somewhat constricted. I am a free spirit," she said, according to US Weekly. "When interviewed about the show, I always said that it could only work if I was true to myself and only if it was genuinely a good fit and marriage which it turned out not to be." Indeed.