John Goodman Opens Up About His Battle With Alcoholism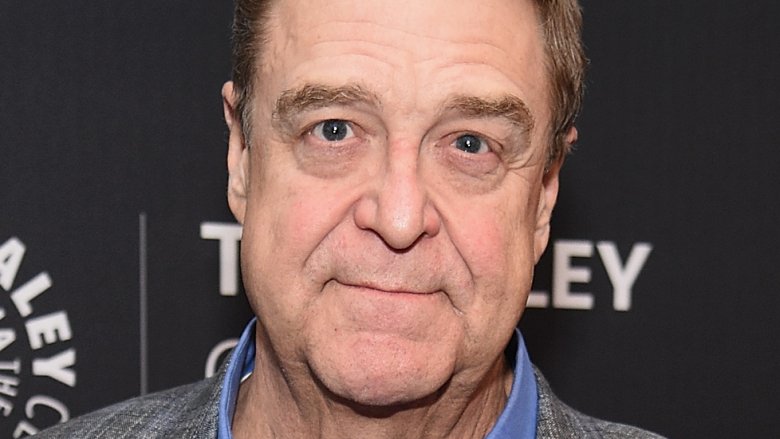 Getty Images
John Goodman is opening up about his past.
The Roseanne star spoke candidly about his battle with alcohol addiction during his interview on Sunday Today with Willie Geist, which will air on Sunday, April 1, 2018.
"I got so lucky because I was still getting hired for things, but the fact is I was drinking at work," Goodman, who has been sober for 10 years now, began. "My speech would be slurred. I thought I was fooling people. My cheeks would turn bright red when I was liquored up. I just looked like a stop sign."
The Big Lebowski star went on to explain that his "tipping point" had been "a long weekend of 'playing golf' with [his] friends."
"I had to go accept an Emmy award. So I missed the rehearsal because I was drunk," Goodman continued. "And then by the time Sunday morning rolled around, I was shaking. I was still drinking, but I was still shaking. I had the clarity of thought that I needed to be hospitalized."
This weekend on #SundayTODAY: @williegeist goes to New Orleans for a candid conversation with John Goodman. pic.twitter.com/fybrrXsBZi

— TODAY (@TODAYshow) March 30, 2018
After calling his wife, Anna Beth Goodman, which he jokingly said "was like turning myself into the Gestapo," she made some phone calls to get him help.
"She got me into a treatment center," the 65-year-old actor added. "And I detoxed there and decided I liked the feeling. And it's been 10 years."
According to Entertainment Tonight, Goodman previously revealed that his longtime co-star Roseanne Barr also played a major role in his journey to sobriety. 
"She was scared for me, but she was more confrontational," he said during their joint appearance on SiriusXM's The Howard Stern Show this week. "She'd already had a husband go through the process." To which Barr added, "It's hard to watch."