The Sad Reason Ryan Gosling Dropped Out Of School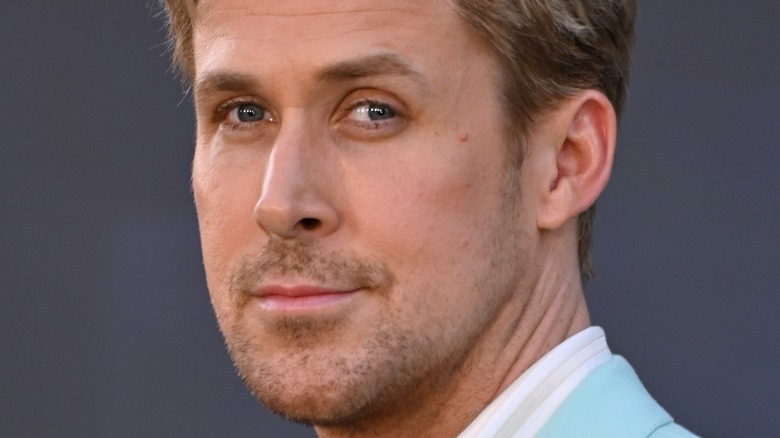 Featureflash Photo Agency/Shutterstock
Ryan Gosling is one of the hottest men in Hollywood. The actor was born in Ontario, Canada. Gosling started his career on television at the age of 13 and landed his first movie role in 2001, per Empire. Although Gosling didn't begin his acting career until his teenage years, he was always a fan of movies. In fact, he loved the Sylvester Stallone film "First Blood," and tried to recreate it at school. That turned out to be a big mistake.
"When I was in first grade I watched 'First Blood' and I filled my Fisher-Price Houdini kit with steak knives and brought them to school and started throwing them at kids in recess," Gosling revealed as an adult, per Maclean's. Of course, he was suspended from school following the event. Gosling's trouble at school may have been just one reason the actor decided to quit.
Of course, Gosling isn't the first Hollywood star to drop out of school at a young age. According to Us Weekly, Katy Perry, Robert Downey Jr., and Johnny Depp also chose not to continue their education to pursue their dreams. Meanwhile, other big name stars like Keanu Reeves, Jim Carrey, Mark Wahlberg, Al Pacino, and Drew Barrymore also opted to quit school in favor of a career in showbusiness (via SJ Register). Some fans may find it hard to believe that Gosling also dropped out of school, and the reason for his decision is a bit saddening. 
Ryan Gosling struggled in school from a young age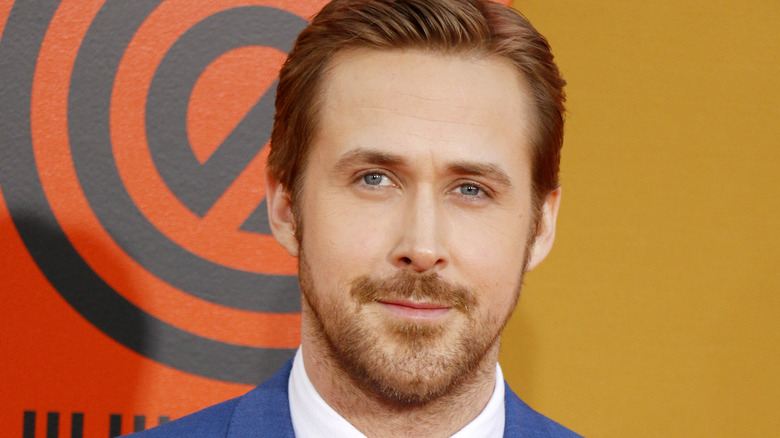 Tinseltown/Shutterstock
Ryan Gosling was a child star who hit it big when he was cast on "The All-New Mickey Mouse Club." The young stars were super talented in both acting and singing. The cast wasn't well known at the time, but many of them, such as Justin Timberlake, Britney Spears, Christina Aguilera, JC Chasez, and Keri Russell went on to have very successful careers (via Insider). However, as an adult, Gosling remembers not feeling great about his time on the popular show. "It was kind of depressing because when I got there, they realized that I wasn't really up to snuff in comparison with what some of the other kids were able to do," he told Interview Magazine in 2010.
According to The Blast, Gosling didn't really vibe with school, and he struggled with his schoolwork from a young age. His mother decided to homeschool him. He later returned to school, but he didn't remain there for long. During his time on "The All-New Mickey Mouse Club," Gosling was homeschooled again, but when he landed the role on the TV series "Young Hercules," he decided to officially drop out to focus on acting.
Gosling's choice to pursue acting full time ended up working out for him, as he's now become one of the most well-known stars in Hollywood.
Ryan Gosling's career and personal life have thrived over the years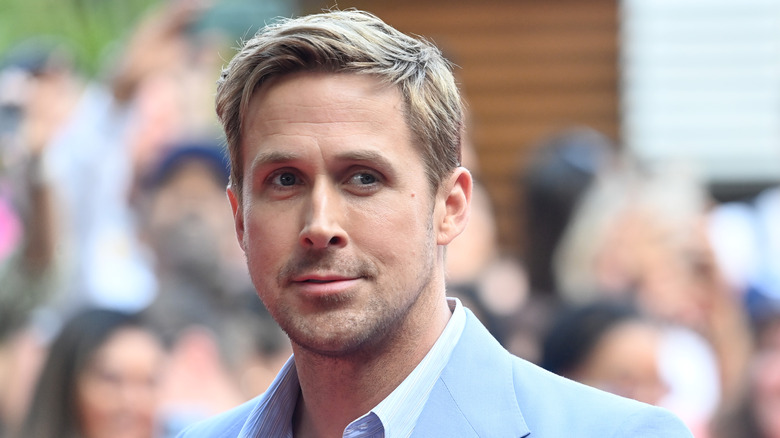 Dave J Hogan/Getty Images
Ryan Gosling continued to pursue his acting career into young adulthood, landing roles in films such as the fan-favorite football flick "Remember the Titans" and the thriller "Murder by Numbers" (via IMDb). However, everything changed for him when he was cast as Noah Calhoun in the beloved Nicholas Sparks movie adaptation of "The Notebook" alongside actress Rachel McAdams.
Since that time, Gosling has starred in other films like "Crazy, Stupid Love," "Blue Valentine," and "La La Land," the latter of which earned him a Golden Globe award and an Academy Award nomination, per The Blast. The actor has also become a father over the years. Gosling shares two daughters, Amanda and Esmeralda, with his longtime love and former co-star Eva Mendes, per Yahoo. Meanwhile, being a father has seemingly changed Gosling's perspective on life. "Time, in general, is something I think about a lot now. My kids are growing up so fast I need to keep an eye on the clock in a way I never used to," the "Barbie" star told GQ in early 2022.
While it seems likely that Gosling would like to see his children thrive in school, he would also be able to offer another perspective, and possibly some good advice, if his daughters ever found themselves struggling with their own education.