Stars Who Ignore Their Partners In Public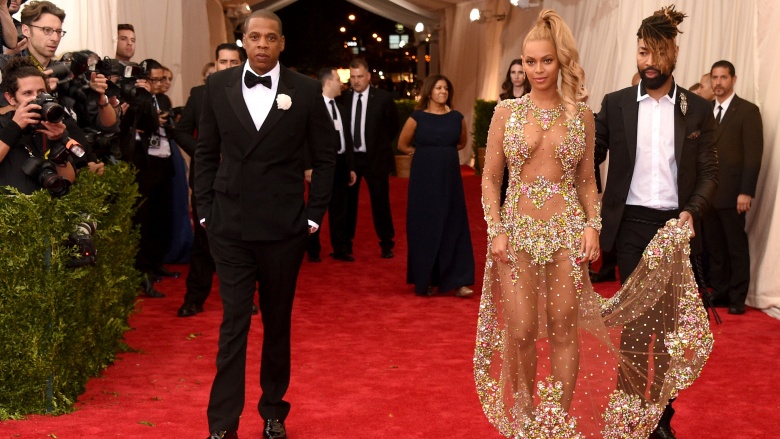 Getty Images
Relationships are hard, but they are even more difficult for celebrities because of the paparazzi. It's no wonder your favorite stars want a little privacy when it comes to dating, and some will go to extremes—like ignoring each other in public—to keep their names out of the tabloids. These celebs should get a trophy for their efforts, as they've managed to keep their love lives largely secret. 
Kerry Washington and Nnamdi Asomugha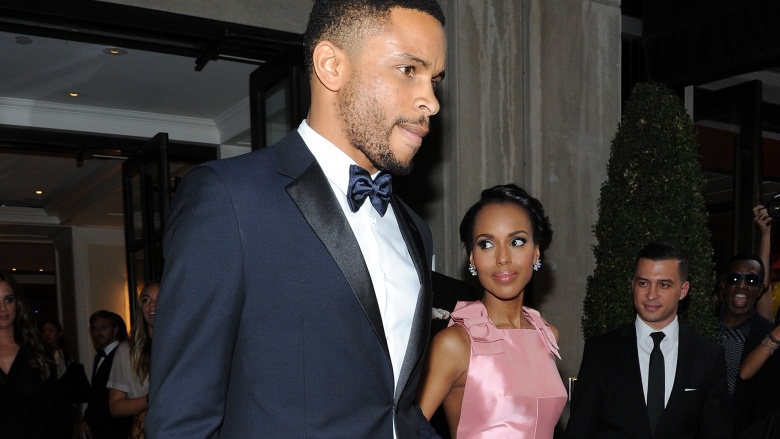 Getty Images
When it comes to keeping secrets, Kerry Washington handles them like her Scandal character Olivia Pope. The 39-year-old actress reportedly learned her lesson on talking about her past relationships. During a 2013 interview with Glamour, Washington explained, "I learned through experience that it doesn't work for me to talk about my personal life. I've had earlier times in my career when I did talk about it—But I couldn't just turn around and say, 'I only want to talk about the good stuff, but not the bad stuff.' So I just thought, OK, no more." In 2013, the starlet quietly tied the knot with NFL player Nnamdi Asomugha in Iowa, and the couple continue to keep the details of their romance and family life with their one-year-old daughter top-secret. No juicy details here.
Alicia Vikander and Michael Fassbender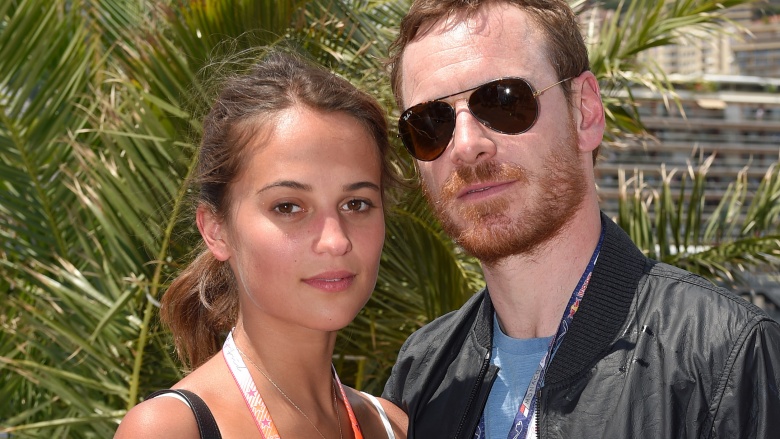 Getty Images
With Michael Fassbender's reputation for dating his leading ladies, anyone can understand why he wouldn't want to advertise a relationship with his fellow The Light Between Oceans star Alicia Vikander. The twosome haven't been photographed showing affection, and when asked about each other in interviews, it seems at least one of them tends to avoid the subject of their significant other. The Danish Girl star reportedly doesn't discuss her personal life. While talking to Vogue, she said, "I always believed that there must be some truth to the stuff you read. But I learned." After about a year into their relationship, rumors spread that the two split, but the Swedish actress and Steve Jobs star don't seem too concerned with the media speculation. We can only guess that the two are still happily together.
Katie Holmes and Jamie Foxx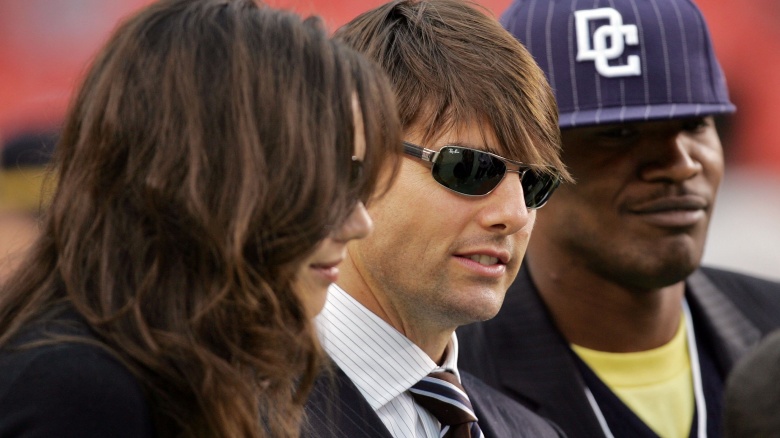 Getty Images
Dating a friend's ex is always complicated, so it's no wonder that actor Jamie Foxx has been keeping his rumored relationship with Katie Holmes under wraps from Tom Cruise. The pair have not publicly admitted to dating, but the tabloids have been spreading the word that the two have been seeing each other discretely for about two years. Though, the only dates that the paparazzi have been able to score photos of have been play dates with their daughters Suri Cruise and Corrine Fox. Lately, reports have speculated that Holmes and Foxx could be engaged after seeing the 37-year-old actress rocking a ring on that finger. Reps have apparently denied an engagement, but there's no comment yet from the supposed couple.
Eva Mendes and Ryan Gosling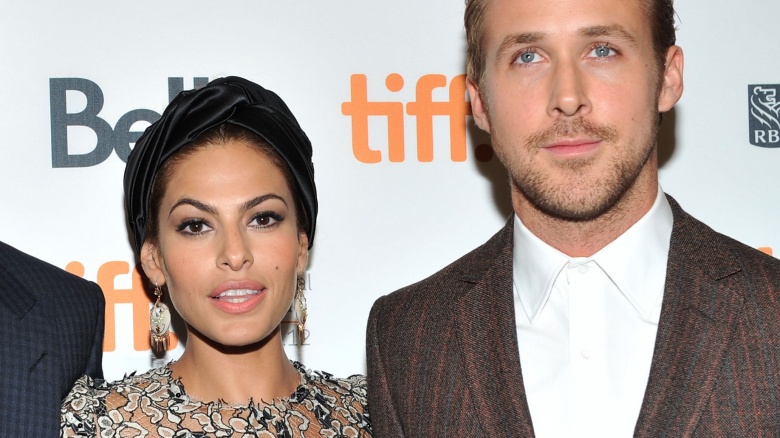 Getty Images
Despite being firmly on Hollywood's A-list, Eva Mendes and Ryan Gosling have sneakily kept their love life private by hiding in plain sight. And it's worked, as the acting couple managed to hide the fact that Eva was pregnant until she almost reached the end of her term. In an exclusive interview with the digital magazine, The Violet Files, Mendes talks about hiding the news. She said "I find the media's 'bump watch' obsession to be both intrusive and stressful. So I made a decision to eject myself from it completely. I was like, 'Annnnd I'm out.'" The 35-year-old actor and his longtime girlfriend welcomed their now one-year-old daughter Esmeralda in September of 2014, and the two have been dating since 2011. The tabloids have speculated about the actors' relationship status being in jeopardy, but they've been controlling the conversation. It appears the press won't get the facts unless this couple wants them to have it.
Beyonce and Jay-Z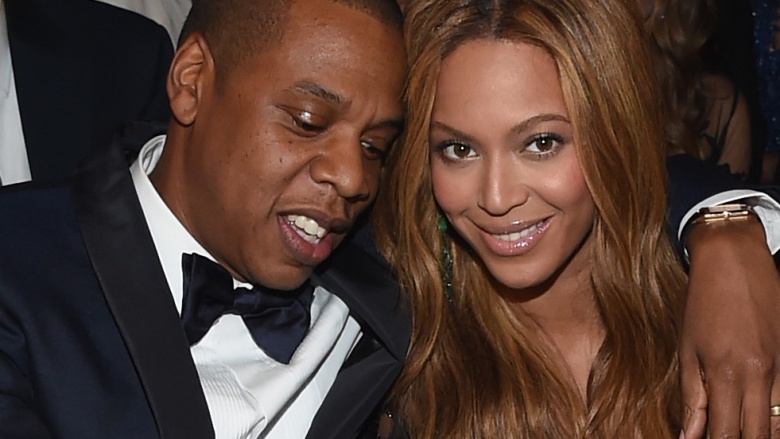 Getty Images
Queen Bey and Jay-Z are one of the most private celebrity couples—the musical duo denied that there was even a relationship for years before they finally came out. Rumors started circulating about the Carters when Jay-Z dropped the song "03 Bonnie and Clyde" featuring his future wife. They didn't acknowledge they were dating at the time, but fans could tell the two had chemistry, which has been further showcased in a dozen musical team ups since. The pair may have been tight-lipped, but the media told a different story. Bey and Jay married in April of 2008, and they are as closed off about what goes on in the Carter household as ever.