Shows That Really Messed With Reality Stars' Minds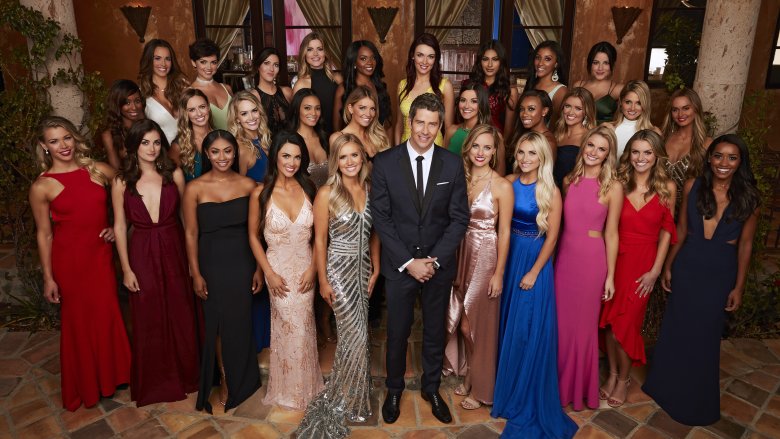 ABC
People tune in to reality TV shows for many reasons. Sometimes, you want to get a glimpse of what it's like to be a celebrity (hello, Keeping up with the Kardashians), and other times you just want to try to understand people who make very different choices than you (like Sister Wives or Counting On).
But some of the strangest and most oddly alluring reality shows are the ones that take ordinary people and put them in bizarre and incredibly stressful situations to see what will happen. Many of the resulting shows end up bearing resemblance to a psychological experiment — but one that's created by TV producers rather than mental health professionals.
Whether it's contestants dealing with food deprivation on Survivor, women going under the knife on The Swan, or folks drinking animal bodily fluids on Fear Factor, these television shows push the limits of what can be considered entertainment.
The Swan screams: 'I want my face back!'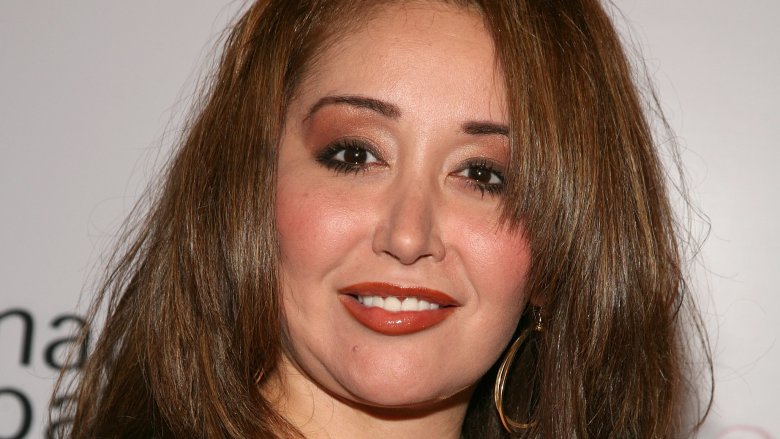 Getty Images
What happens when you take women who consider themselves unattractive, give them full body makeovers via plastic surgery, then force them to compete in a beauty pageant? You get the premise of what Vice called "the most bizarre and offensive reality TV show of all time."
The Swan, named for the fable of the "ugly duckling" who grows up to be a beautiful swan, aired on FOX in 2004. At the time it premiered, USA Today called it "hurtful and repellent even by reality's constantly plummeting standards."
According to a 2014 interview with The Huffington Post, a contestant named Lorrie Arias received 11 cosmetic procedures valued at $300,000, when she auditioned only wanting a tummy tuck. She ended up receiving that, plus a buttock lift, inner thigh lift, dual facelift, upper lip lift, upper and lower eye lift, endoscopic brow lift, rhinoplasty, breast augmentation and breast lift. She said that when she saw her nearly unrecognizable new face for the first time, "I was screaming, 'I want my face back!' That's how freaked out I was."
She claimed that after filming the reality TV show she became "depressed, bipolar and agoraphobic" and continues to suffer from body dysmorphia. At the time of the The Huffington Post interview, she said she was only leaving her home to go to see her therapist.
The show was widely panned by critics who thought it pushed the boundaries of morality, so, needless to say, it was canceled after season two.
When Fear Factor footage is too gross for TV...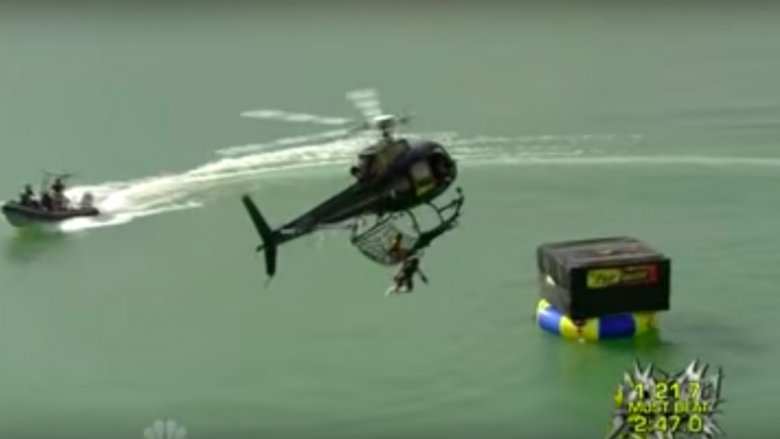 Fear Factor is a show that lives up to its name — contestants are forced to face some of their deepest fears as they compete to win a cash prize. Some of the culinary challenges that have appeared on the show include eating a rat pureed in a blender, feasting on roadkill, and noshing on cow testicles. Meanwhile, physical stunts have included jumping from a 110-foot-tall building into a hanging net and being bound and hung by the ankles from the bottom of an airborne helicopter.
While all of the above stunts ended up on TV, there was one segment that was too disgusting even for producers. In an episode that was supposed to air in 2012, twin contestants Brynne and Claire Odioso were required to drink large glasses of donkey semen. According to Fox News, the sisters called the experience the "hardest 15 minutes" of their lives.
"If you vomited, you would have to start over. I ended up just vomiting in my glass and drank that. The camera men were vomiting," said one sis. "It smells. It's so bitter, and it has a little hint of hay."
'Outwit, Outplay, Outlast' and go out of your mind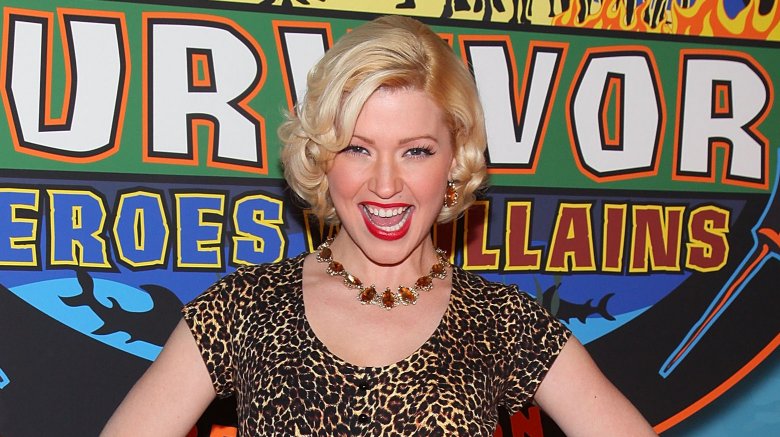 Getty Images
On Survivor, the original reality competition show that debuted in 2000, strangers are dumped in a tropical wilderness and forced to vote each other off the program one by one. Whoever lasts the longest and is declared the winner by their fellow contestants gets a potentially life-changing prize of one million dollars.
The lack of shelter and food is certainly hard on contestants, but time and again, participants say it's the mental toll of game play that breaks them down. The show's motto is "Outwit, Outplay, Outlast," which essentially creates a game based on deception, and it's common for allies to turn on each other with zero warning.
Fan favorite Jessica "Sugar" Kiper competed on two seasons of the show, and told Entertainment Weekly, "Survivor has many lows... hunger, lack of sleep, paranoia, physical pain, hurt feelings, etc." While she's happy to have made lifelong friends by appearing on the competition, she said, "Both of my stays on Survivor sucked a little of my life by having to get my head back on straight."
Meet your 'flawed soul' mate on Married at First Sight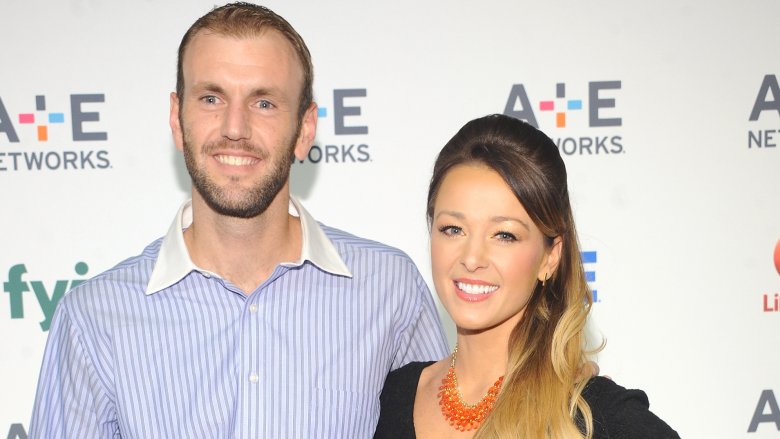 Getty Images
On Lifetime's Married at First Sight, participants are paired with partners by relationship experts and required to marry — yes, commit for life — the first time they meet one another. After the wedding, the couples live together for six weeks before deciding whether they want to stay married or get a divorce. 
Jamie Otis, who appeared on Season 1 of the show, claims she didn't know that she'd be marrying the man she'd be paired with until late in casting. "It wasn't until final casting ... that they kind of dropped a bomb on us," she told People. "They told us that this 'love experiment' they're working on is indeed titled Married at First Sight and you will marry your scientifically compatible partner without knowing anything about him –- not even his name."
Otis and her Married at First Sight match, Doug Hehner, are still married several years after appearing on the show. They welcomed their first child together in 2017, but Jamie told People it wasn't easy. "MAFS isn't a fairy tale. It's taking a flawed soul who doesn't know how to be in a healthy relationship and transforming them into someone who learns how to be a wife/husband," she explained.
Kid Nation was 'cruel and warped'
CBS' short-lived reality show Kid Nation falls squarely into the category of "How on earth did this ever get made?"
In the 2007 show, 40 children between ages 8 and 15 were dropped into a Wild West environment in New Mexico for 40 days. The kids were tasked with forming their own society with severely limited adult interaction. (The production team monitored filming but wasn't supposed to intervene.)
The real-life Lord of the Flies was widely panned by critics for its obvious risks, and according to Vulture, horrifying accidents occurred, including when four children accidentally drank bleach and a fifth suffered a facial injury when burned by a hot stove (all have since recovered).
There were, of course, psychological effects from being left without adults to care for them for 40 days. Flavorwire called the show "cruel and warped," pointing out that in one challenge, the kids were asked to choose between letters from their parents and ponies. Children also competed in challenges to determine what "social class" they belonged to.
In the decade-plus since the show aired, no similar child-focused reality show has hit the airwaves, and let's hope that remains the case. 
Has Bachelor Nation spun out of control?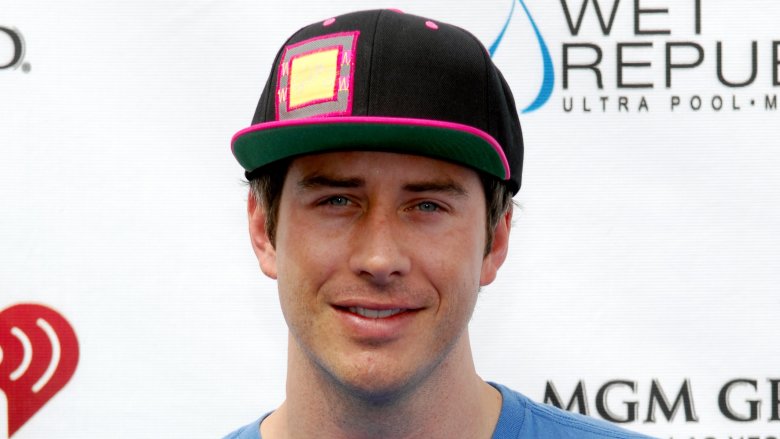 Getty Images
Place one man in a pool of 25 women and let him date all of them for several weeks until he finds one he wants to marry? What could go possibly go wrong?
The Bachelor and its many spin-off series, including The Bachelorette, take all of the misery of break-ups and put it on TV for all to see. Think about it: 24 contestants are "broken up with" every season before one is finally chosen.
While there have been plenty scandals involving the show in the past — hardly any of the engaged couples have actually stayed together — perhaps the biggest of all came in early 2018. In a finale touted as the "most dramatic ever," bachelor Arie Luyendyk Jr. chose between his final two ladies, and ended up proposing to Becca Kufrin, but only six short weeks after filming ended, he decided he'd made a mistake and actually wanted to be with the runner-up, Lauren Burnham. So he did what anyone would do — he informed producers, who brought cameras to film him breaking up with Becca.
ABC aired the footage unedited, as a clearly blindsided Becca struggled to understand what was happening, and eventually locked herself in a bathroom to cry. The Washington Post called the episode "gross," and argued, "Yes, Becca went on The Bachelor and knew that humiliation could ensue. But this is far beyond what other contestants have been forced to endure, and that's why it feels so sleazy."
Dating in the Dark was 'psychlogical warfare'
On this short-lived ABC show, three men and three women were locked in a house for three days and only allowed to interact in complete darkness. They participated in group and solo dates, which sometimes got physical, before they had ever laid eyes on the person they were cozying up to. At the end, contestants could "meet on the balcony" to signify they wanted a relationship or exit through the front door to turn down a chance at a future.
Contestant Sasha Perl-Raver told Gawker in 2010, "It's psychological warfare when you're doing a reality show. We weren't really fed — we had frozen food and dry goods." She said being separated from family and friends was difficult too. "You're sequestered, you're disconnected from your family and your support system. After three days, I was losing my mind. We all were losing our mind."
The show aired for only two seasons before the plug was pulled.
Wife Swap fosters intense culture clashes
Wife Swap, which premiered on ABC in 2004, takes two women from vastly different backgrounds and sends them to live with the each other's family for two weeks. For example, a wealthy wife might go to live with a family that is struggling financially, or a vegetarian might go to live in a home full of meat lovers. The resulting culture clash is frequently far less than friendly. 
In 2009, CNN called well-to-do contestant Stephen Fowler "the most hated man in America" after he badgered Gayla Long, the less-privileged "wife" who came to live with him, calling her a "redneck" and saying she was "undereducated."
In a shocking and tragic turn of events, People reported that 25-year-old Jacob Stockdale, who appeared on Wife Swap as a child, reportedly murdered his mother and brother in Ohio in 2017. The violence came nine years after the devoutly Christian family of bluegrass musicians appeared on the show, though it's unknown if the killing had any connection to the family's foray into reality TV.
Wife Swap initially aired on ABC for a number of seasons, and at the time of this writing, is slated to return on CMT.
Naked and Afraid...for your life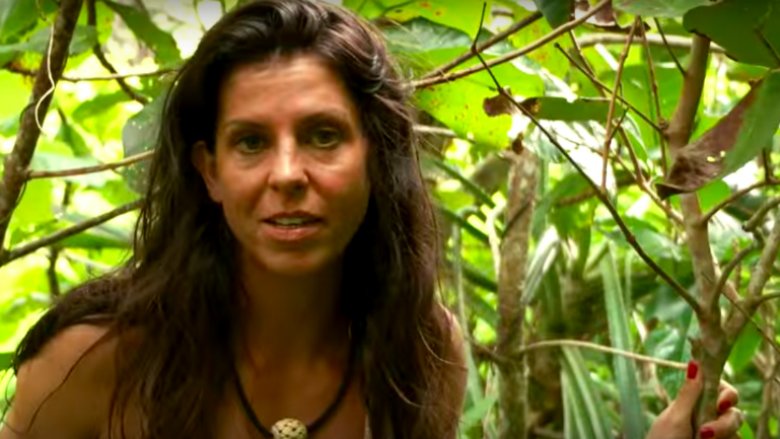 Discovery
What's worse than being left in the wilderness with no food or shelter? Being left in the wilderness with no food, shelter, or clothing.
On the long-running Discovery show Naked and Afraid, which premiered in 2013, two survivalists, one male and one female, are dropped in the wilderness with nothing — not even the clothes on their backs. They must forage for food, water, and shelter and travel to a designated retrieval point after 21 days, unless they decide to quit and "tap out" early.
The wilderness environment has led to both physical danger for cast and crew and mental turmoil. Screen Rant reports that a producer almost died of a snake bite — you can watch the gruesome footage above.
Honora Bowen competed in two seasons of the show, and published a lengthy blog about her experience that compared the show to a "Nazi experiment." In the post, she accused producers of doing everything from denying medication to contestants to "pinching [her] nipple" when she was being transported to the hospital after suffering a medical emergency.
She also claimed dehydration caused her to lose control of her bladder but wrote that producers tried to talk her out of "tapping out." She said, "I felt so used, so manipulated." When she was asked to return for a second season, she wrote, "I actually had the thought that they wanted me to die."
And yet, return she did. Like many reality TV participants, she said she needed the money. 
'Would you get mad if I killed you' on Big Brother?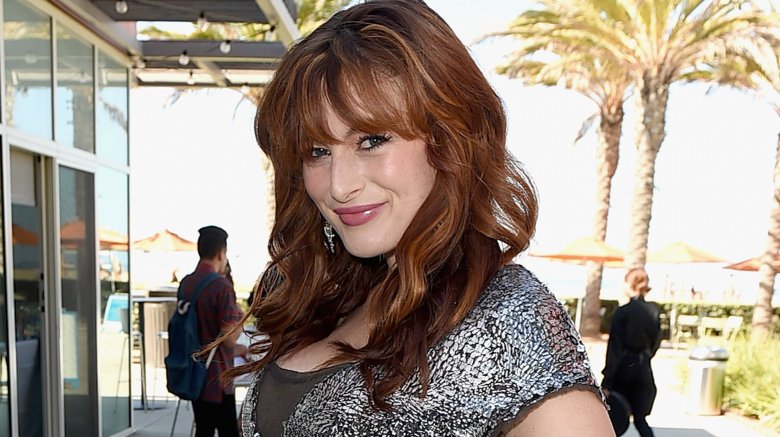 Getty Images
Reality TV show Big Brother takes a similar approach to Survivor — strangers are put in an isolated environment together and are voted out one by one, but in Big Brother, the emphasis is on the psychological aspect of the game, since, from a physical standpoint, the living conditions are pretty cush. Players move into a "house" in Los Angeles that is actually built on a soundstage that features all the comforts of home.
In 2017, TVOvermind.com argued that the premise of the show has been compared to a "concentration camp" where people do things they wouldn't ordinarily do, citing cognitive dissonance and dissociative personality breaks as some of the potential pitfalls.
According to a 2014 report in Vulture, things got so tense in Season 2 that player Justin Sebik held a knife to fellow player Krista Stegall's throat and asked, "Would you get mad if I killed you?" He was immediately evicted, but a psychological toll on contestants seems almost inevitable. After all, who wouldn't break down in a situation where you're isolated from family, friends and the entire outside world, while strangers plot against you?
According to Entertainment Weekly, Season 13 winner Rachel Reilly (pictured) joked about the stress, "I've fought so hard that I have to get another injection of Botox because I have so many wrinkles right now."