Was Laguna Beach Scripted?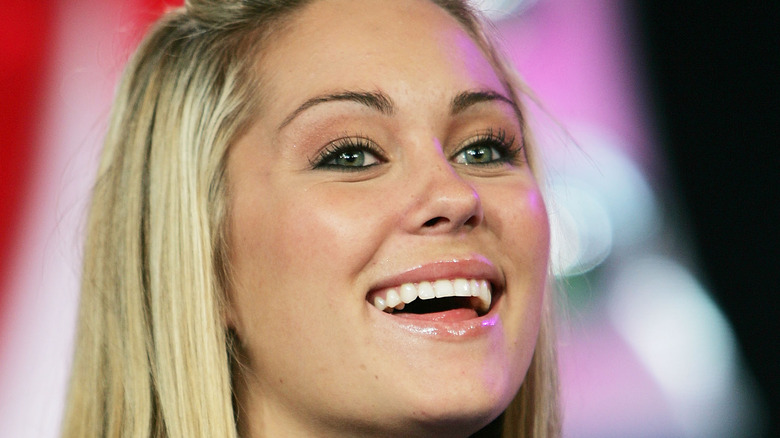 Scott Gries/Getty Images
When "Laguna Beach" made its debut on MTV in 2004, it was unlike anything reality TV fans had seen before. Set in an idyllic California beach town, the show was narrated by Lauren Conrad, a senior at Laguna Beach High School. Early seasons of the show also featured Kristin Cavallari, Stephen Colletti, Los Bosworth, and many more, with much of the drama centered on a love triangle between Conrad, Colletti, and Cavallari.
"Laguna Beach: The Real Orange County" ran for three seasons on MTV, with a decidedly different look and feel than many reality shows of the time. "Laguna" played out like a reality show mixed with soap opera, complete with breathtaking scenery and an MTV-ready soundtrack. Series creator Adam DiVello told Refinery 29 that the idea behind the show was to avoid having the cast members talk to the camera, like the kids on "The Real World" did. Instead, he said he wanted to make "Laguna Beach" feel like "a scripted series, but having the kids create the dialogue."
Mission accomplished. For nearly 20 years, fans have debated if "Laguna Beach" was scripted –- and it turns out it sort of was.
A Laguna Beach star said the show was 'softly scripted'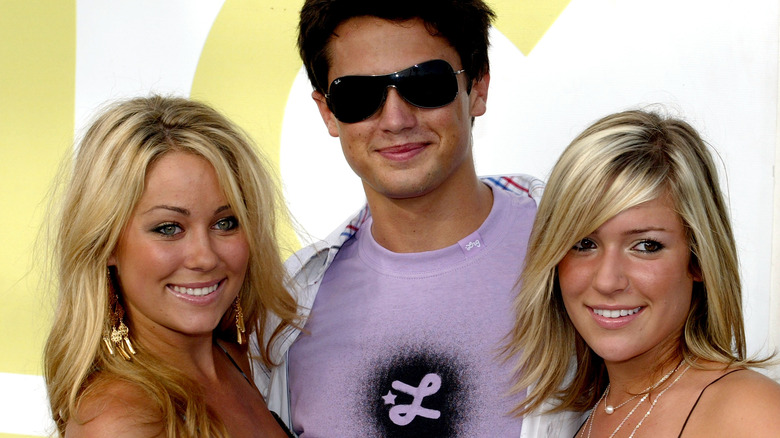 Alberto Tamargo/Getty Images
Stars from "Laguna Beach" have said the actual storylines on the show were the real deal. But in 2022, former star Alex Murrel told Us Weekly the show was "softly scripted," and some storylines were definitely exaggerated. Jason Wahler — Lauren Conrad's former boyfriend — said the show was more "edited" than scripted, and due to the heavy edits, he'd rate it a "four or a five" out of 10 for being scripted.
In a separate interview, Kristin Cavallari told Buzzfeed that producers would occasionally tell her what to say during "fake" phone calls. She also admitted the cast did have to stage "pickup" scenes when producers realized they'd missed something during filming months earlier. "They would start cutting episodes together and they would realize that they needed a specific scene," she explained. "So then we'd go back and film prom as though it didn't happen yet or we'd film it as though it just had happened."
In November 2022, Conrad, Cavallari, and Colletti reunited for an episode of the "Back to the Beach" podcast, where Conrad revealed the narrated lines were all written by producers."Like, they write you a script," Conrad said. "And you're like, 'Okay, guess this is what I read.'" The reality star also revealed she didn't think she "understood" at the time that she was allowed to push back or offer input. "I think they took a small piece of me and used it," she said.
Kristin Cavallari revealed that the spinoff show The Hills was more 'manufactured' than Laguna Beach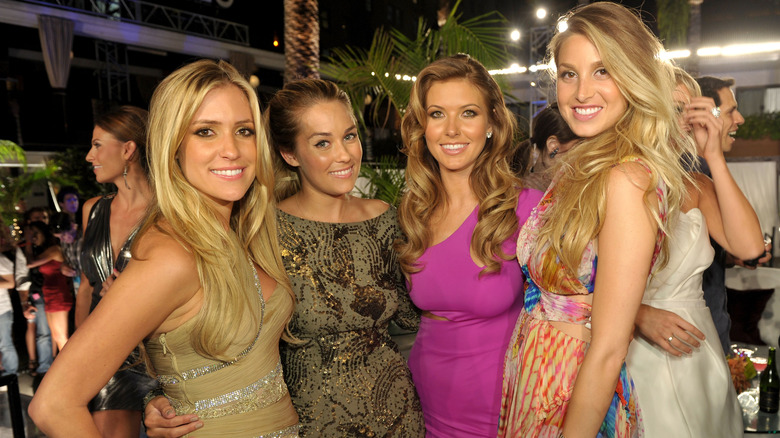 John Shearer/Getty Images
In 2006, Lauren Conrad starred in a "Laguna Beach" spinoff, "The Hills." The follow-up show followed her as she attended fashion school in California. Five seasons in, Kristin Cavallari, Conrad's rival from "The Hills," took over as narrator. Cavallari told Buzzfeed that "The Hills" was more "manufactured" than "Laguna Beach."  "In 'The Hills,' I knew sort of this character that they wanted me to play," she admitted.
Still, series creator Adam DiVello insisted that on "The Hills," the storylines were all the real deal. "If we wrote the show, we would have had much bigger storylines than what we were dealing with... gigantic, soap-opera-type storylines," he told Refinery 29 in 2016. "We were kind of shackled to the reality of what these people's situations were."
But series star Whitney Port later told Vogue that a storyline in which she took a fashion internship in Paris in place of Conrad was completely staged. While the two friends filmed a goodbye scene at LAX, no one boarded a flight to Paris — because there wasn't really an internship. "That was so ridiculous," Port said, adding that she agreed to film the phony scene because she really was pursuing a career in the fashion industry at the time.
In the end, "The Hills" poked fun at the question of how real it was. The final scene in 2010 featured Cavallari and co-star Brody Jenner saying goodbye to each other outside her car, with the famous Hollywood sign in the distance. After Cavallari drove away, the backdrop was swept away, revealing a sound stage and camera crew.