Hollywood Divorces That Didn't Take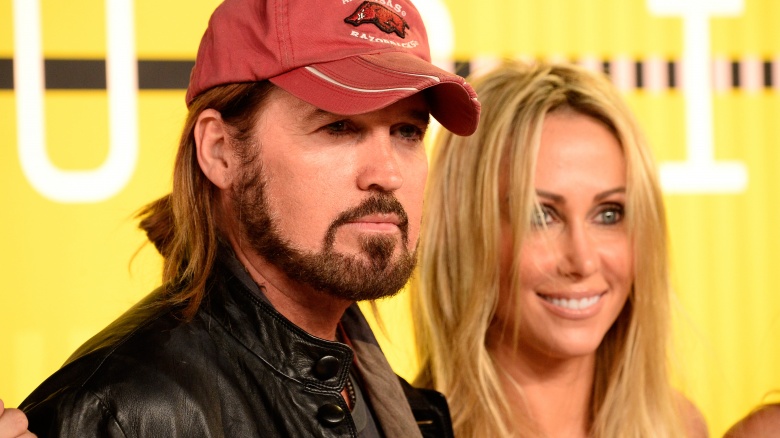 Getty Images
Divorces in Hollywood seem to happen by the minute. As shocking as some of them may be, not all of them stick. From legendary singers to late-night talk show hosts, check out these celebrity couples who defied the odds by turning their complicated splits into even more complicated reconciliations.
Khloe Kardashian and Lamar Odom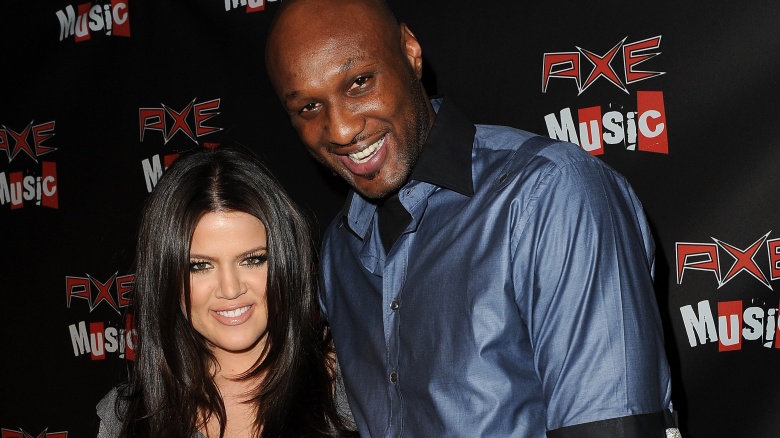 Getty Images
One of the craziest twists in the story of Lamar Odom's late 2015 drug overdose was the discovery that the former NBA star was still legally married to his ex-wife, Khloe Kardashian. Did this mean they were hiding something from everyone? Not really; reports quickly discovered that they were only still legally married due to a backlog on the court's end. Still, the news was pretty shocking, considering it meant that Kardashian had the power to make medical decisions for Odom, who had been in a coma at the time the news hit. The couple shocked everyone again when they reportedly called off their divorce to focus on Odom's recovery. Where Kardashian and Odom's relationship currently stands remains a question; up until February 2016, Kardashian was dating another NBA player, James Harden. Here's to hoping Odom can clean up his act.
Phil Collins and Orianne Collins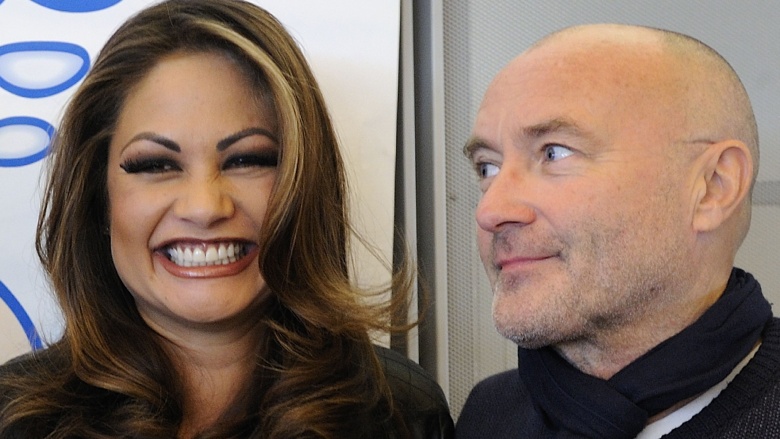 Getty Images
Against all odds, indeed. In January 2016, singer Phil Collins confirmed to Billboard that he reconciled with his ex-wife, Orianne, almost eight years after she won a record-breaking $46.7 million divorce settlement. How did the couple, whose high-profile divorce dominated the headlines in 2008, managed to get back together under the radar? "It wasn't something we wanted to make a song and dance about," Collins revealed during a February 2016 press conference, (via People). "But obviously when you have children, there's two ways you can go. You can go the nasty way or you can go the nice way, and we always went the nice way ... and we realized we missed each other." Does this mean the couple, who individually battled health scares after they divorced, has plans to remarry anytime soon? Probably not, as Orianne is still going through divorce proceedings from her second ex-husband. We have a feeling she probably won't score as much as she did with her last divorce.
Billy Ray Cyrus and Tish Cyrus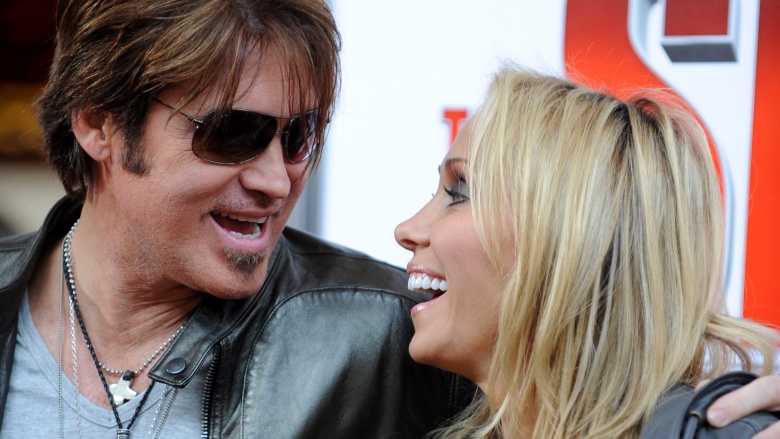 Getty Images
Billy Ray and Tish Cyrus' divorce drama was so wild, it's no surprise that this couple spawned Miley. The couple first announced they were divorcing after 19 years of marriage in 2010; and they supposedly reconciled a few months later. In 2013, the couple went through the same drama again. The day after Tish filed for divorce, citing irreconcilable differences, Miley tweeted to the following message to Billy Ray: "Since your texts and email obviously aren't working would you like to talk like this?" Days later, Miley's tweets took a turn for the passive-aggressive. "Since you won't reply to my texts I'm giving you an hour to tell the truth or ill tell it for you," she wrote, posting a picture of Miley posing with Billy Ray's former Broadway co-star, Dylis Croman. Who knows what Miley meant? About a month after Miley's tweet was posted and quickly deleted, Tish confirmed she had reconciled with Billy Ray again. "We both woke up and realized we love each other and decided we want to stay together," she told Entertainment Tonight, adding that couples therapy helped do the trick.
Larry King and Shawn Southwick King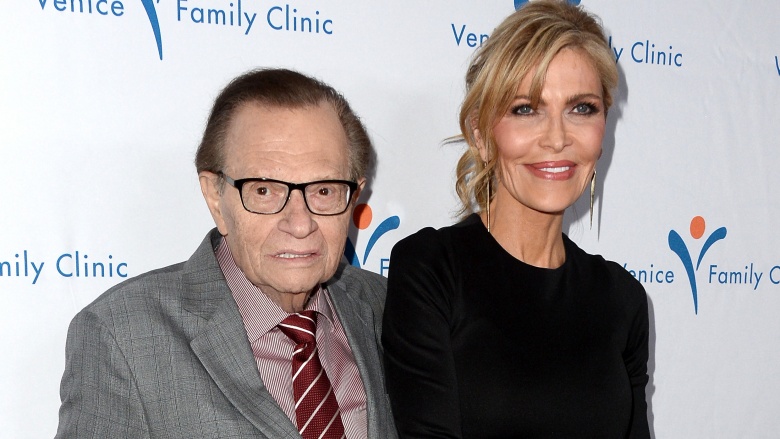 Getty Images
In April 2010, Larry King and his wife of 13 years, Shawn Southwick King, announced they were divorcing amid rumors that King had cheated with his wife's sister, rumors that were quickly denied. Shortly thereafter, a lawyer for King told People magazine the divorce proceedings may not happen after all. In fact, they were on hold while the couple went to therapy. "There's a 50-50 chance this divorce is not happening," the lawyer said. A few weeks later, King confirmed to Reuters that his divorce, which would have been his seventh, was officially on hold. "We love our children, we love each other, we love being a family. That is all that matters to us," he said. Sadly, things took a turn for the tragic when Southwick, who previously battled prescription pill addiction in the past, was hospitalized for what police thought might have been a suicide attempt. At the time of Southwick's hospitalization, King confirmed their marriage was still intact. "I am staying very close to our children, who we love immensely," he said to People. "We shall go through this difficult time intact as a family." The couple officially withdrew their divorce papers and are still together.
NeNe Leakes and Gregg Leakes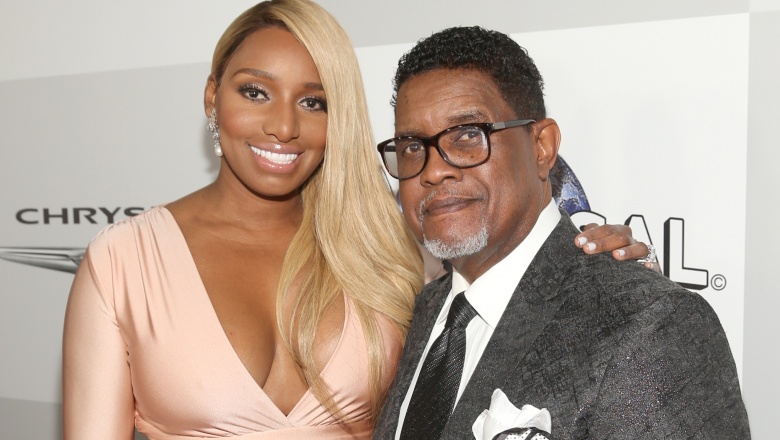 Getty Images
Anyone who watched NeNe Leakes on The Real Housewives of Atlanta knows her marriage to Gregg Leakes wasn't exactly perfect. In fact, it was far from it. In 2011, NeNe officially split from Gregg after 13 years of marriage, amid a myriad of reported problems. To the surprise of many, the couple quietly reconciled about a year and a half later. Around the time of their reconciliation, NeNe spoke openly about some of the issues that ultimately destroyed their marriage. "A lot of the time what happens on these reality shows is that these women are married to successful men," NeNe said during an interview on The Talk. "And you're in their shadow, and once you step out of your own shadow and away from theirs, it can start a little conflict." Later in the interview, NeNe hinted that Gregg also did "something I did not approve of," but did not go into specific details. Whatever their issues were, NeNe and Gregg quickly worked them out. In January 2013, the couple got engaged again; six months later, they were officially remarried. Their second wedding was documented in the 2013 Bravo TV series I Dream of NeNe: The Wedding.
Avril Lavigne and Chad Kroeger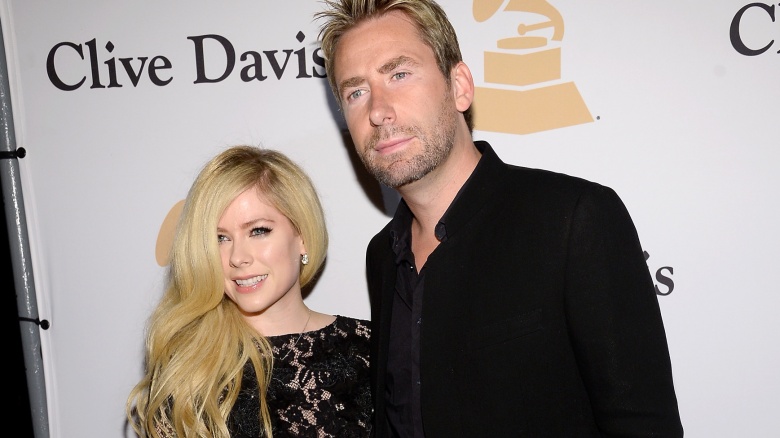 Getty Images
File this one under "maybe." In September 2015, Canada went into mourning after Avril Lavigne and Nickelback's Chad Kroeger announced they were divorcing after two years of marriage. But then, at risk of using a bad pun, things got a little complicated. A month after they split, Lavigne posted to Instagram that she was currently in the studio writing songs with Kroeger. Fast forward to February 2016, when the couple walked the red carpet together for Clive Davis' pre-Grammys party on Valentine's Day. Sounds pretty romantic, no? Well, how bout this: the couple continued to fuel rumors that they're back together in March 2016 when Lavigne posted a picture of the former couple together again on Instagram. Hmmm. Does this mean they're rekindling an old flame? It's time to play Lavigne's "What the Hell."