Food Network Star Duff Goldman Announces Engagement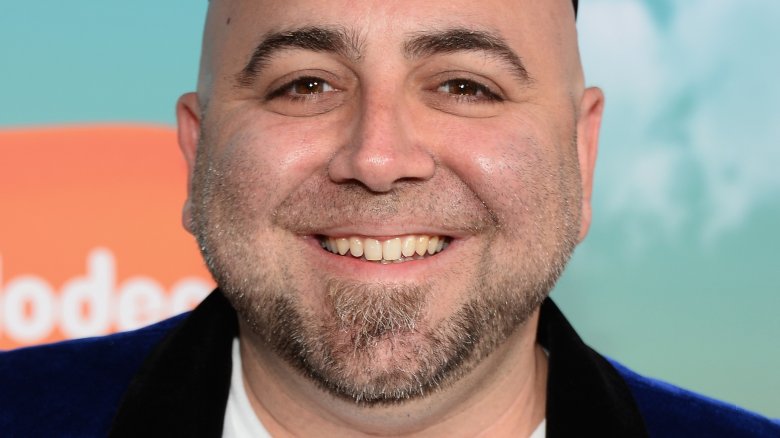 Getty Images
Duff Goldman is engaged!
On Monday, April 2, 2018, the Food Network star took to Instagram to announce his engagement to Johnna Colbry.
"I woke up yesterday and it felt like any other day," he wrote, captioning a snapshot of his fiancée's makeshift engagement ring. "Sun was shining, birds was chirping. I made some coffee, ate a little breakfast, and got in the shower. I was shaving my head when like a mule kick to the heart I realized that I am absolutely in love with Johnna (@letushear) and I can't imagine living another day without her in my life."
Explaining that he "didn't plan this out, it just happened," and that he "couldn't have stopped it if [he] wanted to," the celebrity chef continued, "She is kind, funny, smart, beautiful, cool, wise, and sexy. She's a tempest of feeling."
"I asked her to marry me. She said yes. I cannot imagine a state of happiness that is more intense than whatever I'm feeling right now. My heart just might burst," Goldman wrote to his fans, before addressing his bride-to-be. "I love you muffin. I love every scar. I love the way you smell. I'm sorry I didn't have a real ring. I hope you don't mind butcher's twine, I am a chef, after all."
For her part, Colbry also shared the news on Instagram. "Officially my ride or die. My forever muffin. My buffalo," she captioned the same photo of her string ring. "I'm so crazy about you @duffgoldman and I can't wait to spend the rest of my life going on adventures with you!"
Congratulations to the happy couple!