Colin Farrell Reportedly Enters Rehab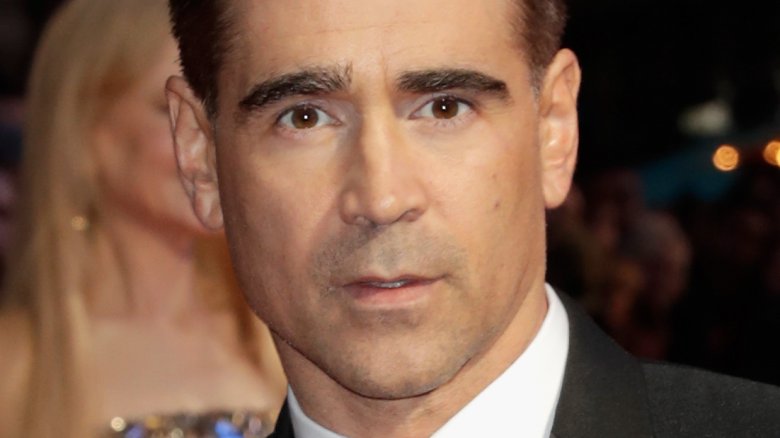 Getty Images
Colin Farrell is seeking help with his sobriety.
The Fantastic Beasts and Where to Find Them star has reportedly admitted himself into a rehab facility. The Daily Mail reports that Farrell, 41, checked into The Meadows in Wickenburg, Ariz., a luxury rehab center that costs a whopping $36,000 a month. A source told the publication that Farrell had been feeling "overwhelmed" after shooting three movies in the past year, and, as a result, he'd allegedly started to feel "urges" to do drugs again. So, in an effort to maintain his sobriety, he reportedly decided to seek treatment.
The source added, "Another week and he could have started using again. Colin has worked so hard to stay sober that the only way he thought he could get it under control was to go back and get some professional help. He has a lot of responsibilities and he thought it best to go away for a while and get help."
According to the Daily Mail, other celebrities that have spent time at The Meadows include Selena Gomez, Tiger Woods, Elle Macpherson, and Kate Moss.
As noted by E! News, Farrell first checked into rehab back in 2006, after filming Miami Vice. "I began to come out of the haze that I was in and had burrowed myself into so deeply," he'd told Friday Night With Jonathan Ross of that time. "Basically, I'd been fairly drunk or high since I was 14. I was very drunk and high for 16 years, so it was a tough life change, and I was dying. I'm one of the lucky ones."
Since then, Farrell's remained sober. In May 2017, he marked 10 years of sobriety while appearing on The Ellen DeGeneres Show.