Austin Powers' Mini Me, Verne Troyer, Hospitalized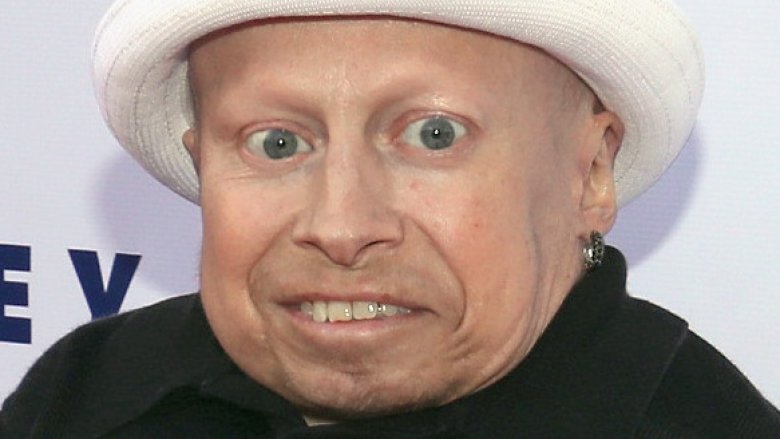 Getty Images
Verne Troyer, who's best known for playing Mini Me in the Austin Powers movies, has been admitted into a Los Angeles hospital, according to CBS News.
The news comes after TMZ reported that police were called to Troyer's home on the night of Monday, April 2, 2018, as the actor had allegedly been drunk and suicidal. Both the police and fire department paramedics reportedly responded to the scene, and Troyer was taken to the hospital for possible alcohol poisoning. At the time, it was said that Troyer was going to be held at the hospital for 72 hours for evaluation.
On Tuesday, April 3, a text post was shared on Troyer's Instagram page. The post read, "Asking you to keep Verne in your thoughts and prayers. He's getting the best care possible and is resting comfortably. Appreciate the support from family, friends, and fan around the world."
Troyer previously checked into rehab in April 2017 after being hospitalized for alcohol abuse. As Entertainment Tonight reported, Troyer has been in and out of rehab multiple times throughout his life. He reportedly nearly died from alcohol poisoning in 2002, after he and his wife Genevieve Gallen called it quits on their two-month marriage.