Caitlyn Jenner Has Another 'First' As A Woman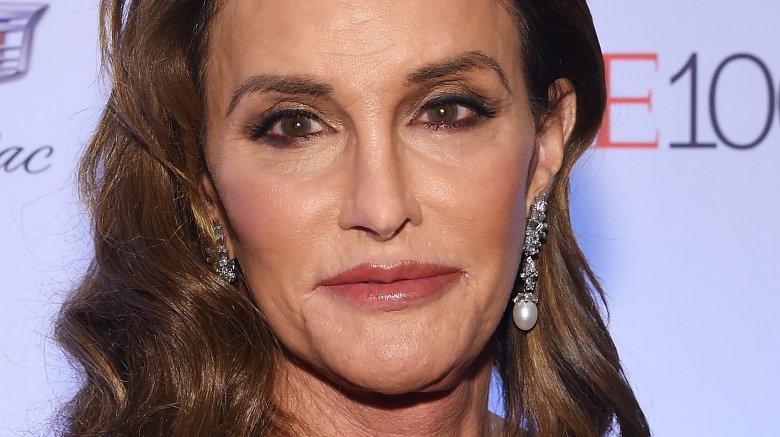 Getty Images
Caitlyn Jenner just attended her very first bridal shower.
The reality TV star took to Instagram to share that she helped her future daughter-in-law celebrate her impending marriage at a bridal shower on Saturday, March 31, 2018. Posting a photo of herself with son Brody Jenner's fiancée, Kaitlynn Carter, in front of a giant flower wall, Caitlyn wrote, "Went to my first bridal shower, for Brody's fiancé Kaitlynn Carter. I had so much fun!"
She added, "PS so much better than Bachelor parties!"
Caitlyn also appeared in a Boomerang post by his ex-wife Linda Thompson, with whom the I Am Cait star shares sons Brody and Brandon. In the playful Instagram, Thompson poses with Carter and Caitlyn, and, in the caption, she reveals a brand new feeling — jealousy toward her former spouse. "Well. Okay. Here's something I never could have imagined," Thompson wrote. "My coveting the beautiful blue Alice and Olivia pants suit worn by the father of my children at our future daughter-in-law's bridal shower. 😉."
Thompson, who was married to Caitlyn from 1981 to 1986, continued, "Always with love, kindness & good will...A LITTLE THING CALLED LIFE."
Caitlyn had previously opened up to Thompson about identifying as a woman back in 1985. For years, Thompson had kept Caitlyn's confession a secret, not telling their shared sons about Caitlyn's gender identity until they were grown adults.
"I felt such an obligation to keep Bruce's gender dysphoria his secret that I did not even tell my sons until they were 31 and 29 years old, respectively," Thompson revealed in her 2016 memoir A Little Thing Called Life (via People). "I wanted them to experience enough life and garner enough knowledge, confidence and compassion to be able to deal with their father's true self."
She noted, "I completely accept, respect, and support Caitlyn," adding, "But I must admit, I sometimes miss Bruce."
As many already know, Caitlyn Jenner had previously been known to the world as Bruce Jenner before transitioning sometime around January 2015.