Why We're Worried About Katt Williams' Future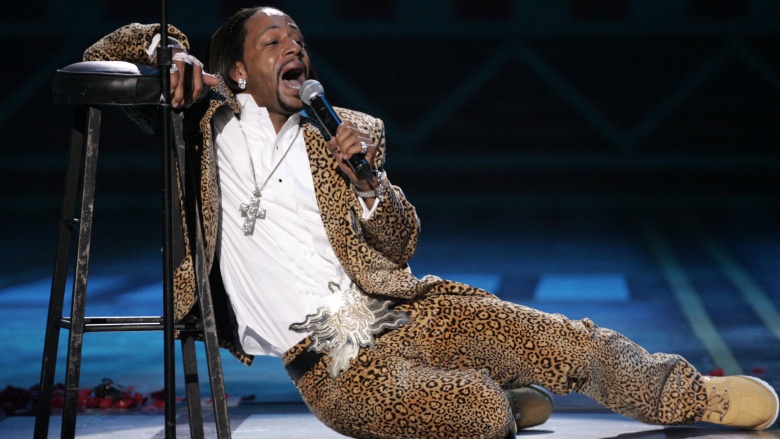 Getty Images
Comedian Katt Williams seems hellbent on self-destruction lately. His stand-up has always been eccentric, abrasive, and unapologetic, but Williams has delivered more punches than punchlines of late. His incoherent behavior is alienating loved ones, peers, and fans. Gone is the improvisation we adored on the sketch comedy Wild 'n Out. Gone is the infectious chatter he brought to characters such as Mad Mike in Friday After Next and A Pimp Named Slickback in The Boondocks. In its place is a rambling, raging man who appears to be coming unhinged. Can Katt Williams stop this runaway train and regain his composure? We hope so, but it's going to take more than a luxurious perm to smooth out this path of destruction. Let's review the terrible timeline, shall we?
Fighting with women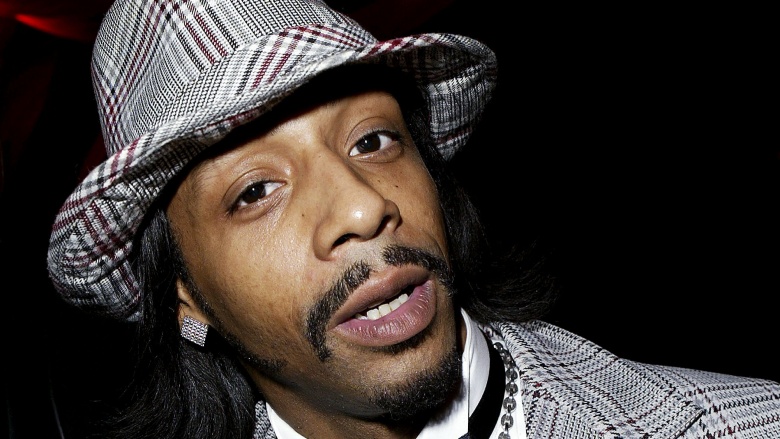 Getty Images
Nothing screams loser like brawling with women. Cops were called on February 28, 2016 after five females claimed Williams held them at gunpoint and took their phones. The ladies spotted Williams with his entourage in Atlanta and asked for a photo, but when one of them began recording a video, they said Williams allegedly went ballistic. "The women say he punched one of them," TMZ reported.
Williams "claims the women were harassing him, and one of them tried to snatch a chain from his neck...and that's when he punched in self-defense," TMZ added. "He does admit taking out a gun, but only because he heard one of the women mention a gun." When the dust settled, there were no injuries and no independent witnesses, so police made no arrests at the scene. Unfortunately, that incident was but a taste of things to come.
Punching the pool guy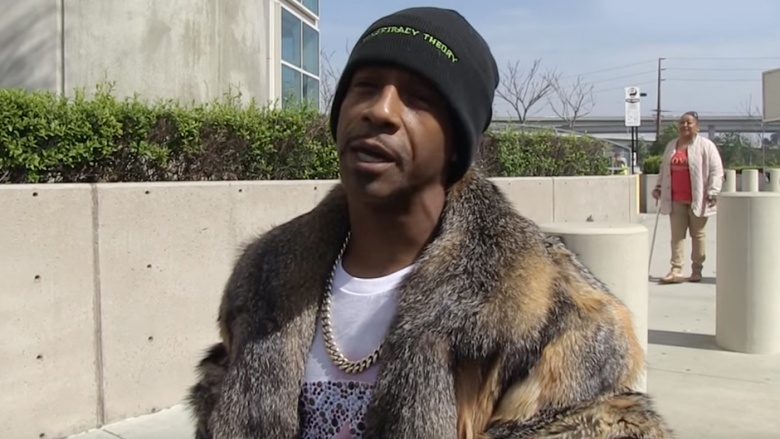 The day after his dustup with the ladies, Williams was swinging again. This time, the victim was a clerk at a pool supply store in Georgia. According to TMZ, Williams accused the employee of "racism and outright disrespect of, not just him, but black people everywhere." Williams said attacking the clerk was justified. "He used the n-word on the last day of Black History Month," he added. "So Katt Williams did what Katt Williams had to do."
A good deed gone bad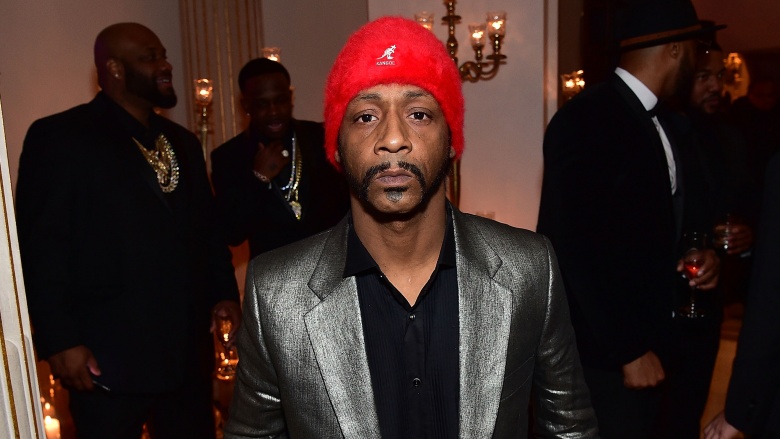 Getty Images
A day after his fisticuffs with the pool guy, Williams put his dukes up at the scene of a car accident outside a hotel in Los Angeles. He told TMZ he left the hotel to try to render aid. As he did so, a gaggle of bystanders began making fun of his height (Williams is about 5'5"). Sounding like a kid in the principal's office, Williams said he told the bullies to shut up, but then one of them hit him, so he hit back. The result: Williams became a suspect for misdemeanor battery, reported TMZ. Are you keeping score? That was three fights in three days, and nobody's laughing.
No love in Philly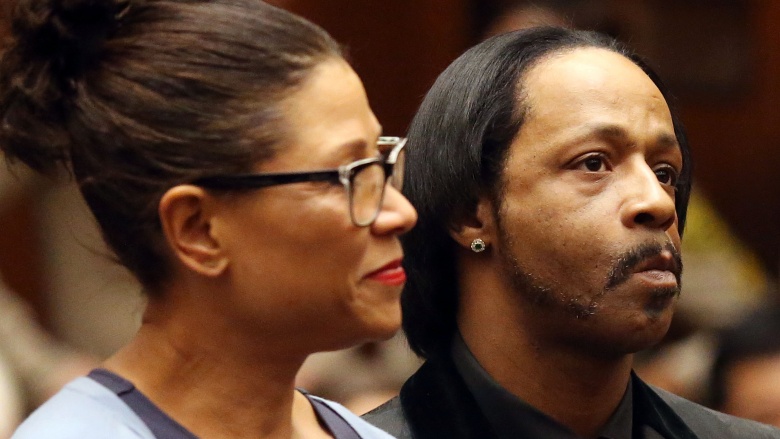 Getty Images
The weekend following Williams' boxing three-peat, he reportedly instigated a ruckus at a Beanie Sigel show in Philadelphia. TMZ said he was acting erratically before bum-rushing a bystander. The bystander and his friends fought back. No one was arrested in the City of Brotherly Love, but Williams responded that night via WorldStarHipHop with a bizarre video statement.
In the footage, Williams initially appears cloaked in a ski mask and hooded sweatshirt with a handgun sitting on a table in front of him. As he narrates the showdown, Williams sips on a Gatorade, lights a cigarette, and gradually strips down to reveal his Rolex, chains, and diamond studs. "It's getting to the point right now where you can't believe what you see or believe what you hear," Williams says, pointing out that his face is unmarred and his bling in tact. For what it's worth, Sigel defended Williams on Instagram and essentially broke up with his hometown, saying "I will never I mean NEVER do a show in Philadelphia again!!!!!"
When your bodyguard needs a bodyguard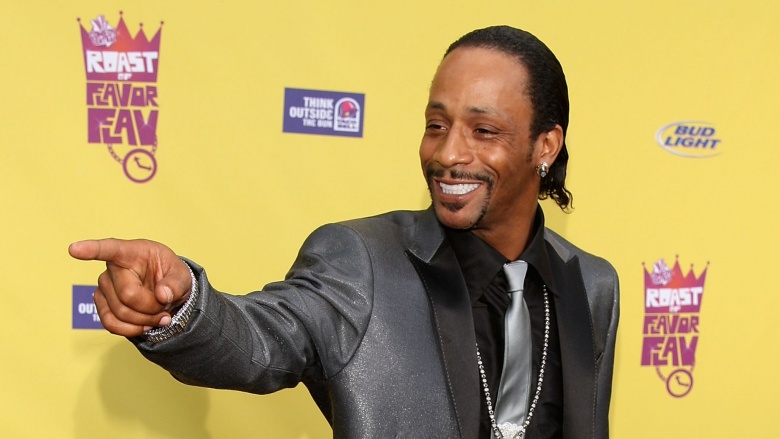 Getty Images
Just days after his altercation in Philly, Williams wound up in jail when a raid at his Georgia home turned up firearms and marijuana. According to WSB-TV, Williams was arrested March 8, 2016 and charged with drug and weapons offenses, aggravated assault, terroristic threats, and the false imprisonment of bodyguard Corey Dixon. Dixon told police Williams ordered him to engage in "criminal activity in the Atlanta area." When he refused, Dixon claims he was taken to Williams' home and beaten with a baseball bat.
WSB-TV caught Williams leaving the lockup on bail a few days later. "I am just like most Christians under daily attack but somehow holding up well," he said. "God's grace is wonderful, and we'll have our day in court and we will be exonerated." If you say so, Katt.
Suddenly single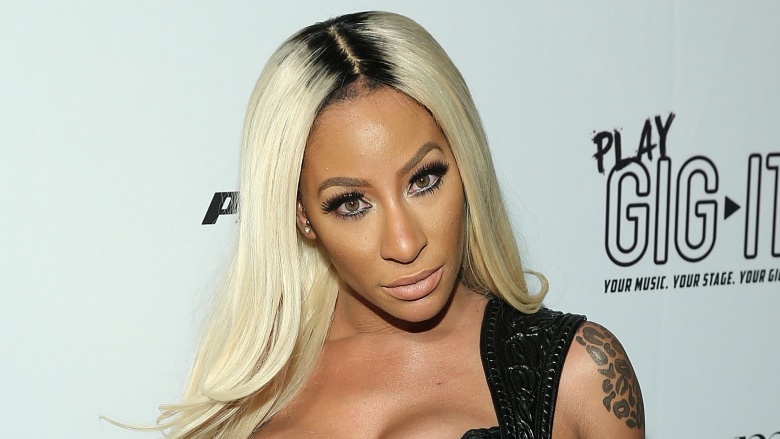 Getty Images
Williams' girlfriend, rapper Hazel-E, was reportedly in Atlanta during her lover's latest bust, but she hopped a flight to Los Angeles before her boy made bail. The incident was "intense," said the star of Love & Hip Hop: Hollywood to TMZ. She confessed they are no longer an item. "Guns at your chest? I think that requires [a] break," she said. "I wish Katt to get some actual help...he's really angry right now, and whatever that aggression is coming from, I want him to really get it together because I've got so much love for him." We couldn't agree more.
Dissing his peers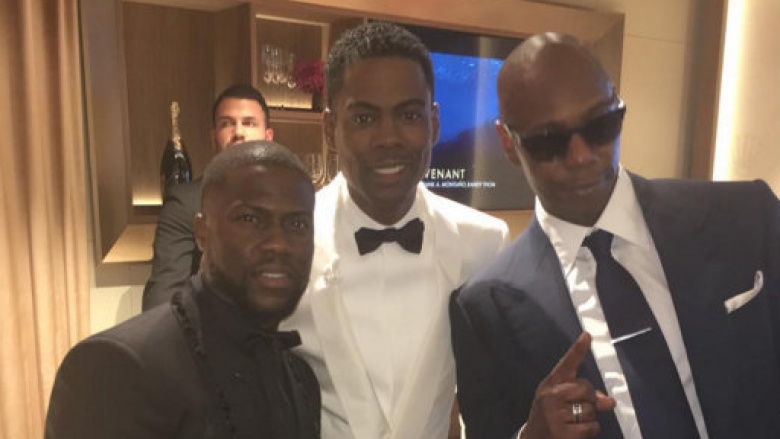 The comedy business has a dark side that can drive even the best to the brink. Williams is clearly imploding. Instead of leaning on the folks who might relate to his struggle, he's roasting them. During a stop on his Conspiracy Theory tour in February 2016, Williams called fellow comedian Kevin Hart a "puppet," explaining "that somebody's hand is stuck up that baby."
Hart took the high road, responding indirectly through an Instagram photo with fellow comedians Chris Rock and Dave Chappelle at the Academy Awards the next night. Hart's caption of the picture says it all: "True professionals understand the importance of sticking together & supporting one another. The insecure ones will never understand that."
More of the same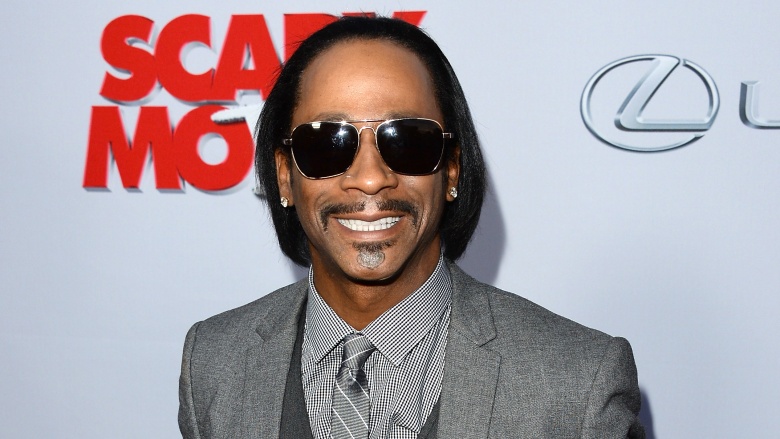 Getty Images
Lawsuits and arrests have plagued Williams for years, even during his shows. One fan filed a class-action lawsuit after the comedian was dragged off stage just ten minutes into a show for fighting with an audience member. According to court papers, the suit sought compensation for everyone who bought tickets to the aborted event.
Williams really hyped up his Conspiracy Theory tour. "This is probably going to go down as one of my finest works," he told Rolling Stone in September 2015. "I am one of the rare urban public officials." He'll be meeting public officials alright. We're just not sure how Williams expects to pull off spectacular shows (or hold public office) if he keeps collecting court dates.