Weird Celebrity Living Arrangements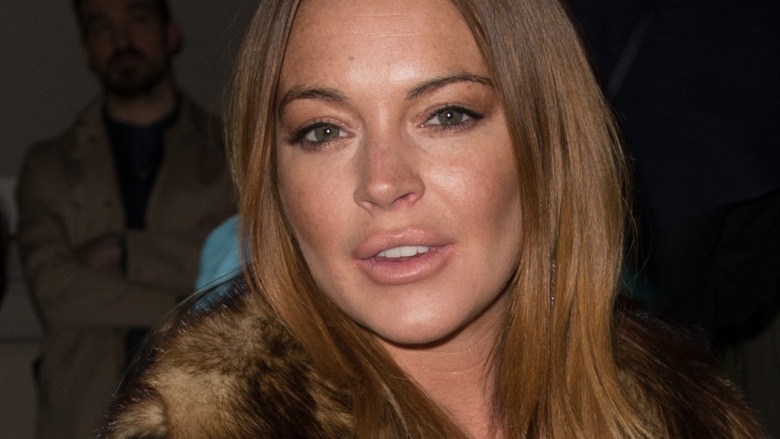 Getty Images
It's not just your weird hunchback uncle who lives in his ex-wife's grandmother's shed; even the rich and famous engage in some fairly unusual living arrangements. Even when you have billions of dollars, the nuclear family thing might not make a whole lot of sense, especially when you have a few million already invested in an enormous mansion or three. So, which celebrities have engaged in similarly unusual living situations?
Courtney Love and Billy Corgan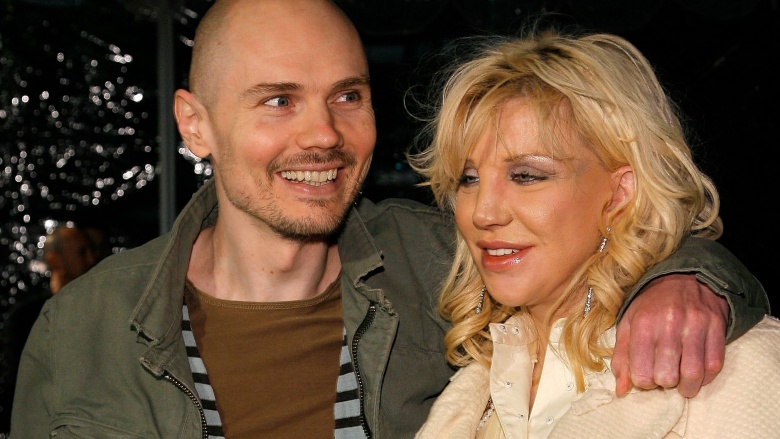 Getty Images
Before Kurt and Courtney were ever a thing, Billy Corgan saw Love on the cover of Pretty on the Inside and decided that he deserved a shot at her. Corgan and Love engaged in a tumultuous on-and-off relationship before Love, according to Billy, decided that Kurt Cobain would be the better star to latch onto, financially. By 2006, Corgan had moved into his own wing of Love's widow-money mansion so the two could collaborate on another album, but Corgan was kicked out when he decided to go on a Smashing Pumpkins reunion tour and cancel his gig playing Francis Bean's sweet 16. Rumor has it that the two are again friends.
Andy Dick, Lena Sved, and Jennifer Gimenez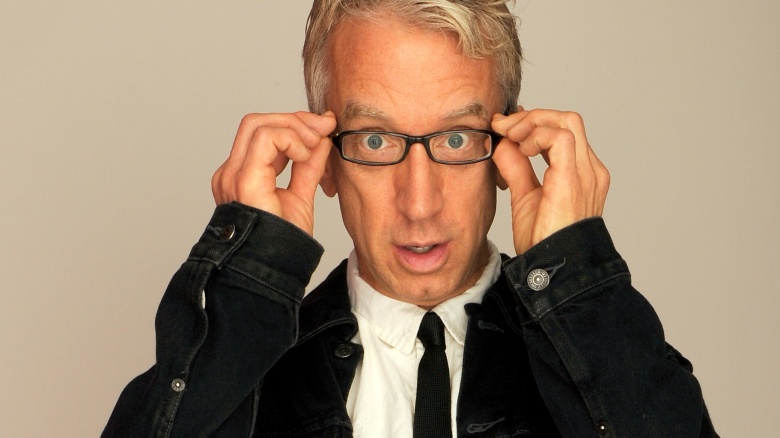 Getty Images
A 2012 episode of Celebrity Wife Swap revealed that although Andy Dick and ex-wife Lena Sved were no longer married, Dick continued to live in a trailer on the property in order to be close to his biological daughter and two adopted daughters. Dick's trailer, almost unbelievably, was an upgrade from a weird complex of sheds he'd previously been living in. Sved stated that Dick was not allowed to live in the house because of his notorious past misdeeds, though a later episode of Celebrity House Hunting seemed to indicate that they were looking for a new place together. Oh, and Dick's unlikely girlfriend, Jennifer Gimenez, kinda just showed up whenever she wanted.
Ryan Gosling and Michelle Williams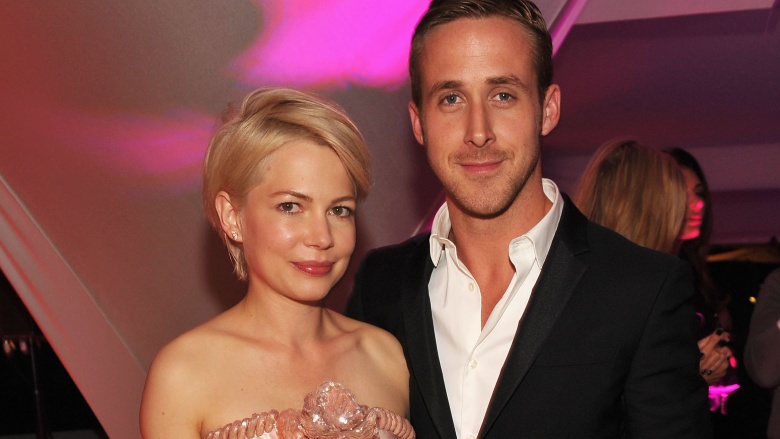 Getty Images
During the filming of Blue Valentine, Ryan Gosling and Michelle Williams shared a rented house in order to make the whole relationship thing seem real for director Derek Cianfrance, who wanted every conflict and emotion to be grounded in the actual relationship between his actors. The relationship became so real that Ryan Gosling prepared meals for his co-star, since Williams already had to cook for her own family. It took Williams a few years to recover emotionally from the experience of disengaging with Gosling, and having to act out their disintegrating relationship, especially so soon after the death of her ex, Heath Ledger.
Raven-Symoné and Lindsay Lohan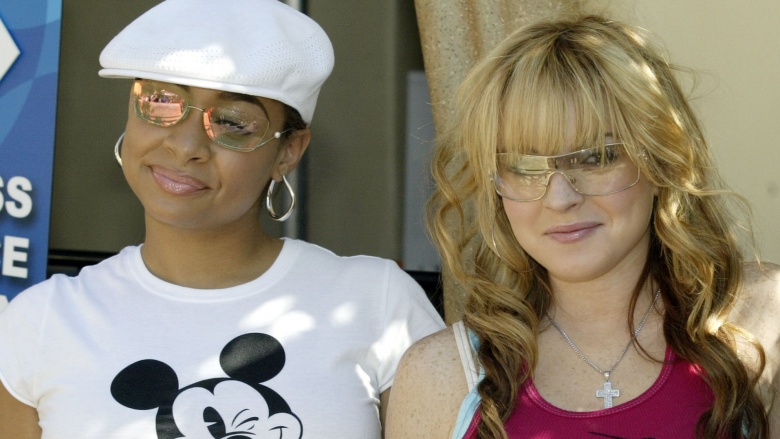 Getty Images
If there's one person you probably didn't want to share an apartment with, it's Lindsay Lohan. Fortunately for Raven-Symoné, Lohan rarely made an appearance, but continued to pay rent, which was presumably to house all of the clothes that Lohan kept there. When you have millions of dollars that you don't know what to do with, using an expensive apartment as a storage locker for shirts and Cosby kids makes perfect sense.
Kim Kardashian, Kanye, and Kris Jenner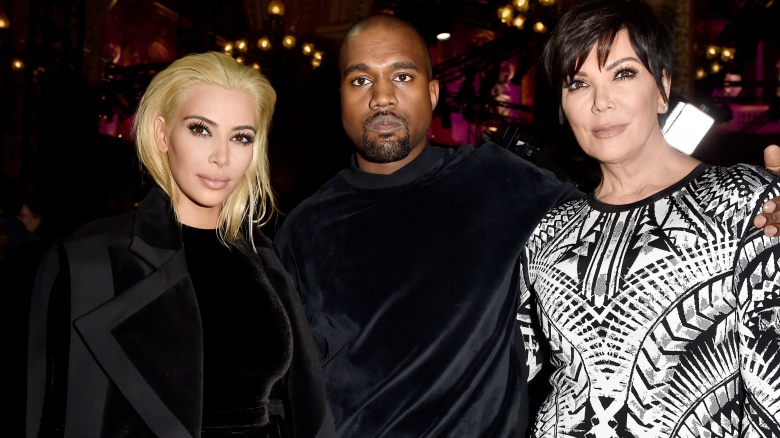 Getty Images
Kim and Kanye, despite being the proud owners of gold toilets and a palatial estate, chose to move in with Kris Jenner during a prolonged home renovation, instead of maybe just living somewhere that didn't have gilded crappers and cameras. Kanye was never a fan of the idea, and Kim ended up taking over and redecorating large portions of the Jenner house, which caused plenty of reality-show-friendly familial fighting. Then again, Kanye also begged Mark Zuckerberg for a billion dollars, so nothing is real anymore anyhow.
Ben Affleck and Jennifer Garner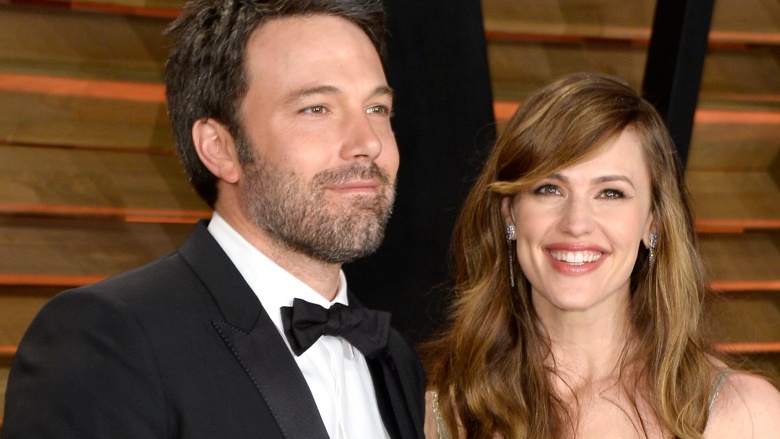 Getty Images
Despite their divorce, Ben Affleck and Jennifer Garner share a few kids, and both parents believe that having their biological family in one place is important. While Affleck and Garner have done everything they can to keep their private life private, it's been pretty much confirmed that they're continuing to live in the same house, in very separate wings, to keep the family together, even while pursuing outside relationships, which requires a whole lot of forgiveness for both parties.
Richard Harris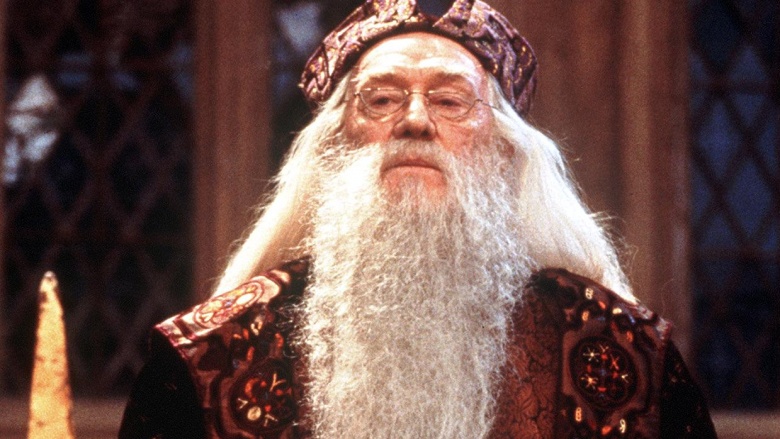 Getty Images
Not every strange living situation is a love triangle. Legendary badass Richard Harris had so much money that he chose to take up permanent residence in London's Savoy Hotel, at a cost of nearly $10k a week. At the age of 70, he found that the hotel catered to all of his needs, no matter the time of day. Harris planned to live out his days at the Savoy, but died only two years later. You probably recognize him as the first Dumbledore, a role he only took to prevent his 11-year-old granddaughter from never speaking to him again.
Tilda Swinton, Sandro Kopp, and John Byrne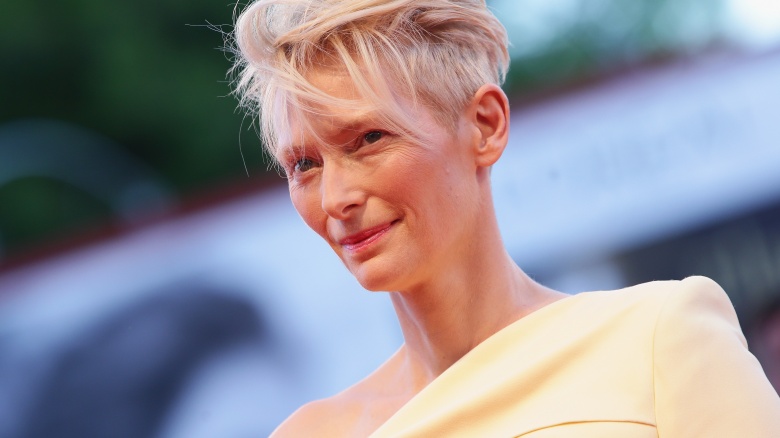 Getty Images
Anything involving Tilda Swinton is probably pretty weird. Her and Sandro Kopp, her painter boyfriend who is nearly 20 years younger than her, have been rumored to have a strange and complicated relationship with artist John Byrne, who fathered both of Swinton's children and is 20 years her senior. At least according to a 2008 Daily Mail report, the two men seemed to be sharing Swinton; Kopp for public functions, and Byrne for raising their children. As fiercely private as she is, we probably won't be hearing many of the real details from Swinton.