Brooke Burke, Husband David Charvet Divorcing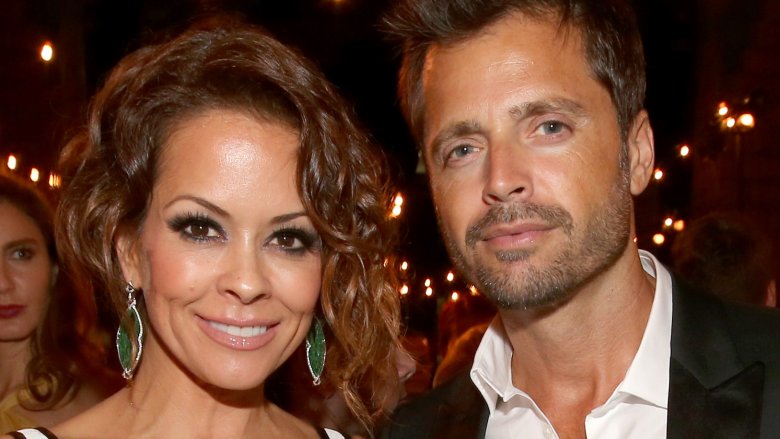 Getty Images
Brooke Burke will soon be a single woman once again.
E! News reports that the former Dancing With the Stars co-host filed for divorce from Baywatch actor David Charvet on Friday, April 13, 2018. Burke is reportedly seeking joint legal and physical custody of their two children, 11-year-old daughter Rain and 10-year-old son Shaya.
Burke and Charvet were married for six years, after having gotten married in St Barts in 2011.
Burke was previously married to Garth Fisher, with whom she shares daughters Neriah, 17, and Sierra Sky, 14.
Since news of her split from Charvet first broke, Burke has taken to blog Modern Mom to open up about the end of her relationship. "I have struggled with trying to find worthy words to speak to this life change my family is going through but I do want to share my personal thoughts," Burke wrote. "You may have heard that David and I are divorcing. We have tried to keep our separation private for some time out of respect for our children and family. Although I believe this is a positive change, I am deeply saddened because I loved being married."
She went on, "It took me a long time to differentiate between giving up and letting go, and even longer to recognize when it was time to do so. We are still a family full of love, simply redefining our dynamics. I believe this is a necessary decision for my entire family unit."
Burke noted that their breakup wasn't caused by anything "sensational."