Vanessa Carlton: A Thousand Miles To Obscurity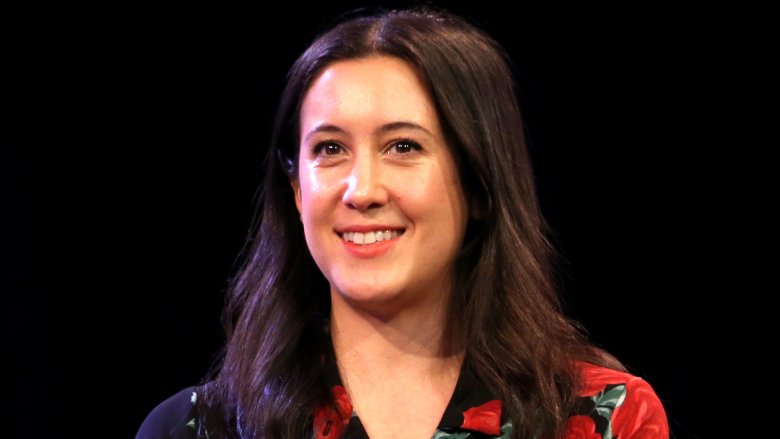 Getty Images
Vanessa Carlton broke out in a huge way in 2002, releasing her debut album Be Not Nobody, which included one of the year's, if not the decade's, most inescapable hits. It seems like there was about a six-month chunk back then when every radio station in the world played nothing besides Vanessa Carlton's "A Thousand Miles," a pleasant, soaring pop tune highlighted by Carlton's rich, soulful voice and skillful piano work. All the more impressive: Carlton was just 21 at the time of the song's release.
Carlton sat at the forefront of a new mini-movement in pop music — performers who wrote their own songs and actually played instruments, which was a refreshing change after the TRL era of boy bands and highly sexualized blonde singers. But just as soon as Carlton got successful, it seemed like she disappeared just as quickly. Here's a look at what Vanessa Carlton has been up to for the past thousand years (give or take).
She only ever had one hit
Vanessa Carlton's biggest hit and most signature song is the dreamy, soaring piano-driven soft rock jam "A Thousand Miles." It peaked at number 5 on the Billboard Hot 100, hit the to of the Adult Top 40 chart, and reached the top 10 in the U.K., Switzerland, New Zealand, France, and Australia. Her follow-up single was the "A Thousand Miles"-ish "Ordinary Day," which, thanks in part to the momentum of its predecessor, scraped into the top 30 in America.
Those songs came from Carlton's first album, Be Not Nobody. Released in April 2002, it quickly sold more than 1.3 million copies in the U.S. More than 15 years and half a dozen albums later, Carlton has yet to replicate even a modicum of the success of "A Thousand Miles" or Be Not Nobody. She's basically a one-hit wonder (or a two-hit-wonder if you count "Ordinary Day") and rarely do acts with one or two big hits make a meaningful comeback years down the line.
She was too filthy for radio to handle
In 2004, A&M released Vanessa Carlton's Harmonium, and promoted it with a hard-charging, lyrically provocative single called "White Houses." 
"It's about jealousy, it's about losing your virginity, it's about living on your own," Carlton told MTV News. "It's a story that most people can relate to, that chapter in your life from 16 to 25, where you're trying to figure out who you are, and you go through all these triumphs and tragedies on a daily basis, and how they shape you." 
Sure, but big media companies couldn't not focus on the virginity stuff. While songs about sex seem to perpetually perform just fine, Carlton somehow composed the one that made tastemakers skittish. According to the Washington Post, MTV, and many prominent radio stations refused to add "White Houses" to their playlists due to the sexually-themed content. Without that crucial airplay, any career momentum Carlton had going was summarily crushed. The song peaked at #86 on the Hot 100 and things ground to a halt for the singer-songwriter.
She may or may not be Michelle Branch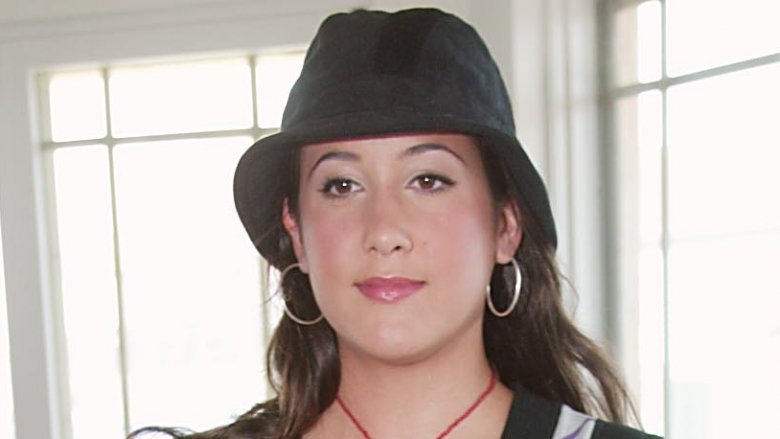 Getty Images
One would think that having created such hugely popular, resonant, era-defining music that Vanessa Carlton would be good to go for a blockbuster recording career for decades to come. After all, she had multiple platinum albums like The Spirit Room and Hotel Paper, and huge radio hits like "Everywhere," "All You Wanted," "Are You Happy Now?" and two collaborations with Santana, "Game of Love" and "I'm Feeling You." The only problem is that these are not the career accomplishments of Vanessa Carlton — those are all things Michelle Branch did. 
Okay, well then what about "Complicated," and "Sk8ter Boi," and her high-profile romances with Deryck Whibley of Sum 41 and Chad Kroeger of Nickelback? Well, that's all stuff pulled from the biography of Avril Lavigne. 
Therein lies the problem for Vanessa Carlton — she's part of a generation of young female singer-songwriters, all of whom were kind of stylistically similar, so much so that it was easy to get them mixed up. This happens in music history. Who but a music expert could tell you the difference between all those '80s hair metal bands, or those late '90s pop princesses that people like Vanessa Carlton replaced on the music charts?
The White Chicks connection
While Vanessa Carlton's "A Thousand Miles" already ranked in the canon of definitive early 2000s pop songs, its status was confirmed when it was the butt of a cruel (if accurate) joke in the 2004 comedy White Chicks. In case you haven't seen the super-broad comedy (that boasts a stellar cast), the plot concerns two African-American federal agents (Shawn Wayans and Marlon Wayans) who go undercover as spoiled cruise line heiresses in whiteface makeup and drag. In other words...as "white chicks."
The movie deftly satirized the pop culture of the era, from celebutantes like Paris Hilton to the music young Caucasian ladies of the time enjoyed...specifically "A Thousand Miles." In a standout scene ruled so funny that it wound up in the movie's trailer, and was thus seen by millions more than those who actually paid to see White Chicks, the Wayans' characters are the only two people in a car full of vapid ladies who don't have the lyrics to "A Thousand Miles" memorized. Elsewhere in the movie, Terry Crews comically serenades one of the "White Chicks" with the song. 
Having your big hit dismissed as fluff enjoyed by frivolous people in a hit movie can be a devastating blow to a career.
Don't try to label her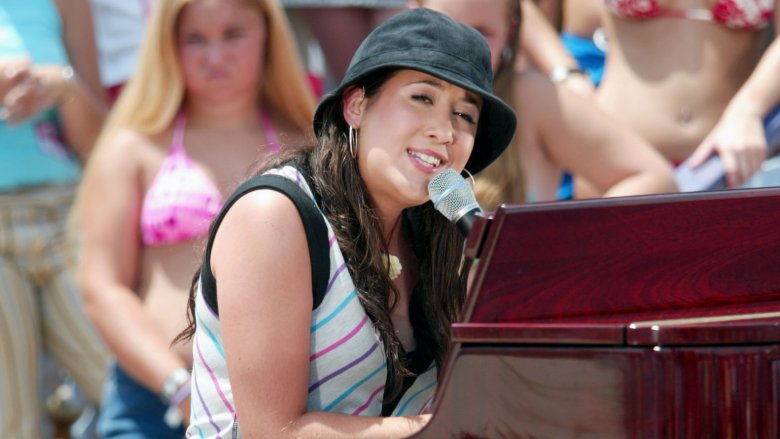 Getty Images
After the relative commercial failure of her second LP Harmonium (it sold less than 200,000 copies) Vanessa Carlton parted ways with A&M Records. So while one big label let her go because they couldn't make any money off of her, a small or even-medium sized label would be thrilled to land a big name talent like Carlton. And that's exactly what happened. 
After leaving A&M, she signed with The Inc., primarily once a rap label known as Murder, Inc. She released a single album there (Heroes & Thieves) before moving to Razor & Tie for Rabbits on the Run. When that deal didn't work out (the album sold a paltry 22,000 copies or so), Carlton landed with Dine Alone Records, a modest company that originated in Canada in 2005. 
Carlton should feel right at home among the label's roster, which contains many still-kicking, once-huge acts from a variety of genres, including Jimmy Eat World, the Cult, the Dandy Warhols, and Dashboard Confessional. Dine Alone released Carlton's 2015 record Liberman, named after her grandpa (whose real last name was Liberman).
She's got you covered
While Liberman, an album full of new and original music, was released in 2015, Vanessa Carlton's been hard at work since then on some other "new" music, if one can call covers of other people's songs "new music." Well, it's new to her, and her versions are inventive and fun and new to the listener. 
In March 2018, Carlton released the first of a promised six standalone digital singles and videos. First up: her take on Swedish singer Robyn's dance-pop classic "Call Your Girlfriend." Embracing the DIY ethic, Carlton hired a director she found on YouTube named Patrick McPheron to help her make the accompanying videos for the project.
"I was immediately struck by his musicality and his eerie aesthetic," Carlton said. More cover songs (whose identity shall remain secret until they're released) are on the way for 2018, along with more videos directed by McPheron.
She's had a chaotic personal life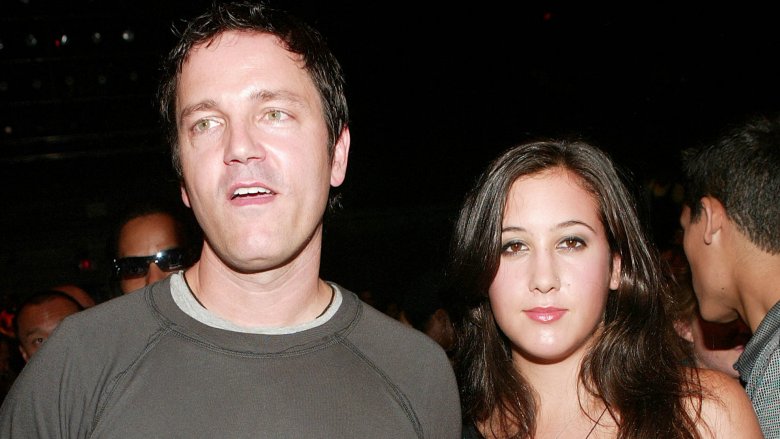 Getty Images
Perhaps Vanessa Carlton writes and performs songs about relationships and feelings so well because she follows the old adage: "Write what you know." Since her heydey in the early 2000s, the singer-songwriter has had a very busy and often harrowing off-stage life. 
In 2002, Carlton met Stephan Jenkins, Paul Rudd lookalike and frontman of Third Eye Blind. They toured together, and, despite their differing musical styles and a 16-year age gap, they dated for five years, calling it quits in 2007. 
Her next big romantic life news came in 2010. While headlining the Nashville Pride festival that year, Carlton came out. "I've never said this before," she told the crowd, "but I am a proud bisexual woman." Then in 2013, Carlton happily settled down, marrying singer John McCauley of the indie band Deer Tick. Officiating the ceremony: Stevie Nicks...it's very good to be famous, apparently. 
The couple wed shortly after a scary medical emergency: Carlton was diagnosed with a Fallopian pregnancy. This happens when a fertilized embryo settles in a Fallopian tube instead of the uterus. 
"This is not considered a viable pregnancy because the fetus cannot develop and it is a high risk situation for the mother because of the potential for tubal rupture and internal bleeding," Carlton wrote on Facebook, explaining why she had to cancel tour dates. Happily, Carlton gave birth to a healthy baby girl named Sid in January 2015.