Actor Julian Sands Confirmed To Be Missing After California Hike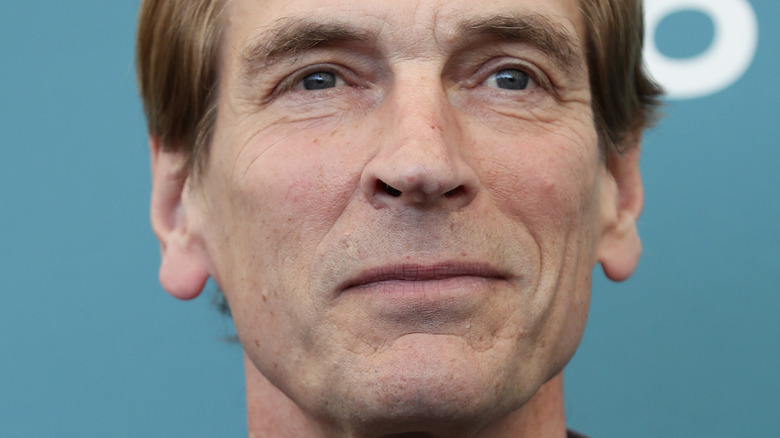 Vittorio Zunino Celotto/Getty Images
January 18 brought devastating news for fans of British actor Julian Sands, as it was confirmed by ABC7 that he had been declared missing after he never returned from a hike in the mountains in Southern California. Though he grew up in the U.K., Sands reportedly lived in North Hollywood and his family reported him missing on January 13.
Sands had a very impressive career under his belt, appearing in a slew of big TV shows and movies over the course of his lengthy career. Amongst his acting credits? To name but a few, according to his IMDb page, he enjoyed roles in the likes of "Dexter," "Castle," "24, "Smallville," "A Room With A View," and "Law and Order: SVU." 
Sands reflected on his impressive career during a now bittersweet interview with Decider in 2019, in which he shared how much enthusiasm he had to keep acting despite having done it for decades. "Even though I'm at an age where a lot of my friends in what I call the straight world, who have professional jobs, are thinking about their retirement, I have never been more excited about the work still to be done, and I look forward to it with both enthusiasm and humility. It's a great thing," he explained, sharing he still got excited when he was offered a new project. Now though, more tragic details have been revealed regarding his disappearance.
What Julian Sands' friends said amid his disappearance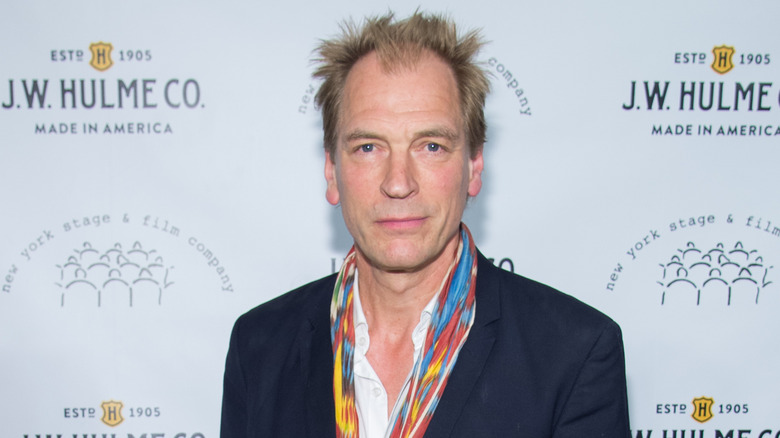 Mark Sagliocco/Getty Images
Five days after Julian Sands was reported missing, the San Bernardino County Sheriff's Department confirmed that he was last seen in the Mount Baldy area of California, where he had gone out for a hike. "His wife did report him missing," public information officer for the sheriff's department, Gloria Huerta, told ABC7. "From what I understand, he left sometime that day for a hike and when he did not return, his family reported him missing." Efforts have reportedly been underway to find Sands (whose car was found near the search area), though the outlet confirmed that authorities have had to deal with difficult terrain and weather. BBC News reported that while those on the ground had to stop their search because of the risk of being injured by an avalanche, the authorities have continued their search via air, using at least one drone and a helicopter.
Sands' friends, family, and fans have all been taking to social media since the news of his disappearance was made public, with many sharing hopeful messages. "Please, please let Julian Sands be okay. A friend and an inspiration. Awful news," tweeted Samuel West, while Cassian Elwes wrote, "I've known since Friday that my friend Julian Sands has been missing on mt baldy. I'm devastated. A very close family friend who was an adventurer in everything he did. I've said many prayers." 
We're sending our thoughts to Sands' family and friends at such a difficult time.