Kate Gosselin Snags TLC Reality Show Kate Plus Date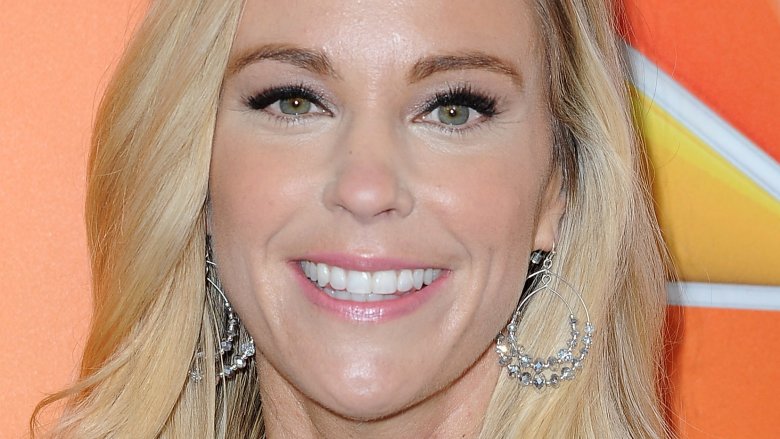 Getty Images
Kate Gosselin is heading back to reality TV.
People reports that the famous mother of eight will star in a new show called Kate Plus Date, which will center around her dating life. Speaking with the magazine, Kate, who split from husband Jon Gosselin in 2009, shared, "I'm nervous, I'm excited, and I'm forcing myself to do this."
The reason for Kate jumping back into the dating game? Well, apparently, her two oldest kids, 17-year-old twins Mady and Cara, don't want her to be lonely when they leave for college in the fall of 2019. "As we're talking about Mady and Cara going off to college which is becoming more and more of a reality, it's gonna happen, it almost became like a worry for them, too, like 'Mommy, you're gonna be all alone soon,'" explained Kate, who also shares 13-year-old sextuplets Collin, Joel, Aaden, Alexis, Hannah, and Leah with her ex. "But it was very apparent, now that they're older and talking about dating and how they're all gonna get married someday ... it became apparent: they want someone for me. They want me to have somebody in my life."
She noted that she'd started imagining how her life would look when she was older — and she wasn't happy with what she saw. Sharing that she worried that she'd become an "old maid" or a "spinster," she decided that she wanted more for herself.
Fortunately, while dating on a reality TV show may be especially nerve-wracking for some, Kate's more than happy to have a whole production backing her up while she searches for her next love. The former Jon & Kate Plus 8 star said, "If I'm going to date someone, I can't just go out on a date — it's creepy to me to think of just going out somewhere with some stranger, and so I actually feel like doing it like this is the best and safest way for me to go on a date — a camera crew will be there! I'll be safe!" She added, "And the person will have been vetted by a matchmaker."
Regarding what she's looking for in a potential partner, Kate noted, "I do want someone with a set career, who is confident. A grown-up with their own life, their own agenda, who knows who they are. If someone travels for work, that would be great, because I'm used to being on my own and being self-sufficient."
Still, she said she remains "open" to whoever the show matches her with. But one thing's for sure — he must love dogs. "That is such a deal-breaker," Gosselin shared. "People disappoint you, but your dogs never will."
Kate Plus Date is expected to premiere in fall 2018.