Who Is Your Least Favorite Below Deck Chief Stew? Here's What Bravo Fans Say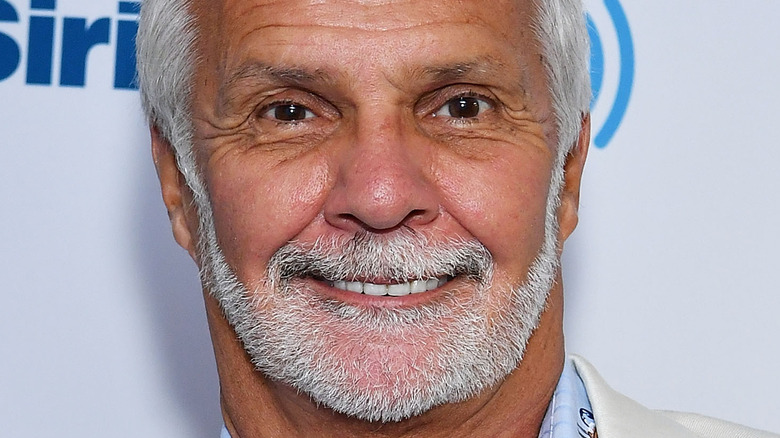 Slaven Vlasic/Getty Images
Reality television show "Below Deck" first burst onto the Bravo scene in July 2013 and quickly became a fan favorite! 
"The audience loves different things about 'Below Deck' than they like about other shows," Bravo executive Noah Samton told the LA Times about the show's unlikely success. "Our audience has this tremendous respect for workplace hierarchy. Who would have thought that would be something people were interested in watching on a reality show?" 
Perhaps, however, what "Below Deck" viewers really love is watching the chief stews in action — and all of the drama that comes with it. Fans shall never forget Kate Chastain's vengeful towel art fiasco with a problem guest. Rocketship, or something else? We'll let you be the judge. 
But which "Below Deck" chief stew takes the title of least favorite among devoted Bravo fans? Sit back and allow Nicki Swift to break it all down for you.
Francesca Rubi is the least favorite among Bravo fans
Unfortunate news for Francesca Rubi. In a survey completed by 587 participants, Nicki Swift found that 20.95% (or 123 votes) of those surveyed believed that Rubi held the title of least favorite "Below Deck" chief stew. As you may recall, Rubi first appeared during Season 8 as the replacement of the longstanding chief stew, Kate Chastain. 
Alas, she wasn't exactly well received. "Chess had a really tough road to go down because it was the first season without Kate and expectations were so high," Captain Lee Rosbach told Daily Mail Australia about Rubi and her not-so-warm welcome. "She really, really did a good job I thought and it wasn't as well received as I thought it might be," he added. As the old saying goes: 'You win some and you lose some.'
As for the rest of the survey results, Jenna MacGillivray came in second with 18.91%, Rubi's predecessor, Chastain, came in third with 17.38%, Adrienne Gang with 16.87%, Heather Chase with 14.48%, and Hannah Ferrier with 11.41%. And there ya have it, folks!