Why Justin Bieber's Dad Is A Scumbag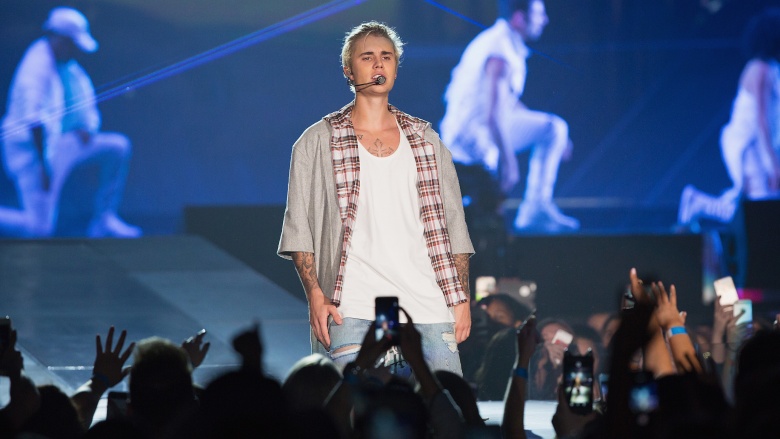 Getty Images
If you're wondering why Justin Bieber is so shady, look no further than his father. The singer's daddy issues likely played a role in his bad behavior throughout the years, because Jeremy Bieber isn't exactly a shining example for anyone.
A violent history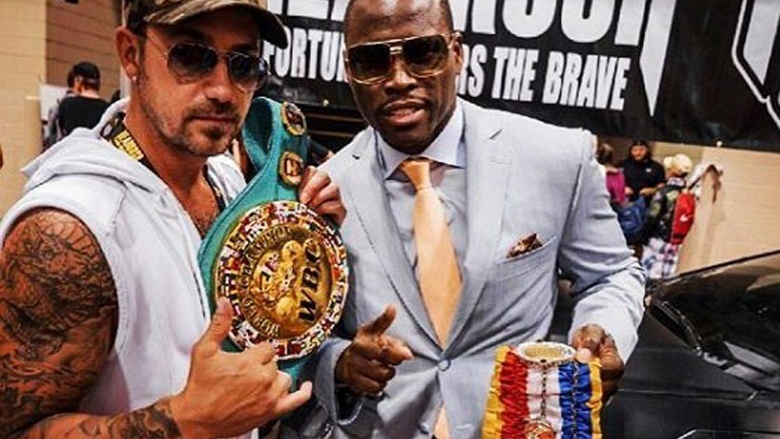 In 2002, boxing and martial arts enthusiast Jeremy Bieber allegedly assaulted an 18-year-old girl, breaking her jaw. The Daily Mail reports that a drunken Bieber roundhouse-kicked Alicia Wadden, a 5'3", 100-pound girl. Wadden claims that Bieber told her to lift her shirt at a bar. When she refused and swatted him away, he delivered a kung-fu kick to her jaw, breaking it in two places, chipping several teeth, and forcing her to eat pureed food for months. Wadden told The Daily Mail that she was so scared of Bieber that she feared the repercussions if she pressed charges, but Ontario police encouraged her to file an official report on the incident. However, Wadden claims that the day before the case was slated to go to court, Bieber showed up at her boyfriend's job and gave him $1,000 cash, along with a warning for Wadden to not testify. Wadden explained, "I wasn't going to go to court anyway because I was too scared, so the money was just a bonus...He went to court the next day, but when I didn't turn up the case was dismissed. I know I should have pressed charges, but I was only 18. I was naive and scared and just wanted to try to pretend it never happened."
This wasn't Jeremy Bieber's only incident of violence, which is likely why he encouraged Wadden not to testify. In 1997, he was convicted of assault and sentenced to 90 days in prison. In 2004, he was charged with assault but had the case dismissed (that sounds familiar). The Daily Mail also reports that since certain criminal records can be expunged after a period of time, there may be even more ugly truths we don't know about anymore.
His romantic life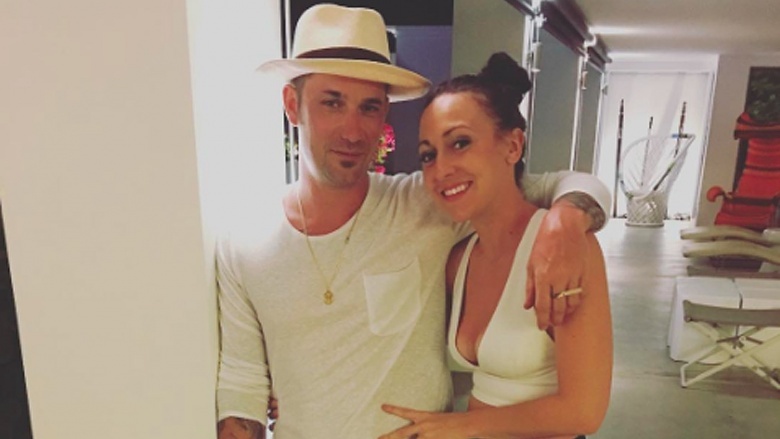 Jeremy Bieber has three children from his previous relationships. He had Justin with Pattie Mallette. He also had Jaxon and Jazmyn with his ex-wife, Erin Wagner. He left Mallette when Justin was 13 months old, leaving her to raise him as a single mom and forcing her to rely on food banks to feed her and their son. He's now engaged to 28-year-old Chelsey Rebelo. He's 41. It could be worse, but pretty much every woman involved with Jeremy Bieber could do better.
Alleged animal abuse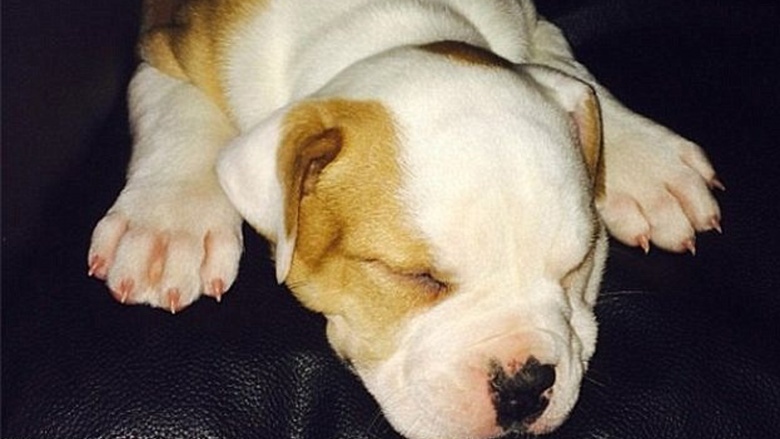 TMZ reports that Justin purchased this adorable bulldog puppy named Karma for his father in 2013. Karma needed training, which Jeremy never bothered getting him. Fast forward a year later: Jeremy saw the dog allegedly bite his son Jaxon. Instead of responding reasonably, Jeremy allegedly hurled the dog out of a second-story window into a snowbank. He left the dog with trainer Trevor Dvernichuk and told him to keep Karma until he was properly socialized...and never came back for the dog ever again. Dvernichuk told sources that Jeremy abandoned the dog, which he denied, "pitching a fit," and threatening a lawsuit. Dvernichuk told TMZ that while he's concerned for the dog's welfare, he's willing to turn Karma over to avoid legal drama.
He's a slob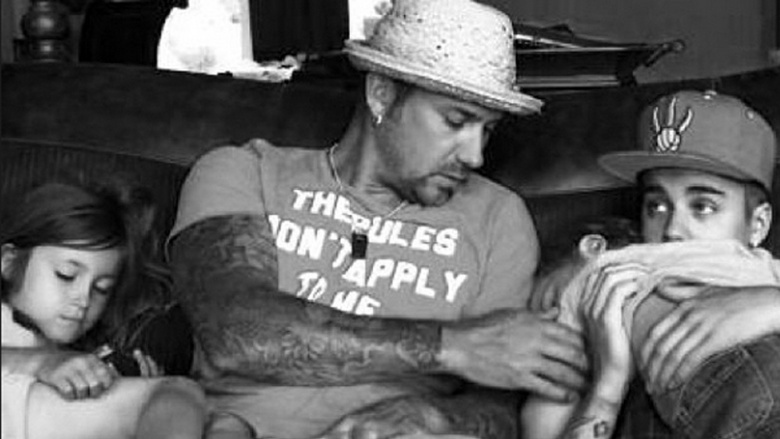 TMZ reports that Justin paid rent for an apartment Jeremy had in Kitchener, Canada, from 2011 to 2012. Jeremy likely also needed Justin's help when he was charged with over $12,000 worth of damage done to the place in 2014. Court records say tiles were destroyed, plumbing was wrecked after someone flushed a hairbrush down a toilet (dude, seriously?), and there was pet waste pretty much covering and staining all of the floors.
Mooching off the superstar son he abandoned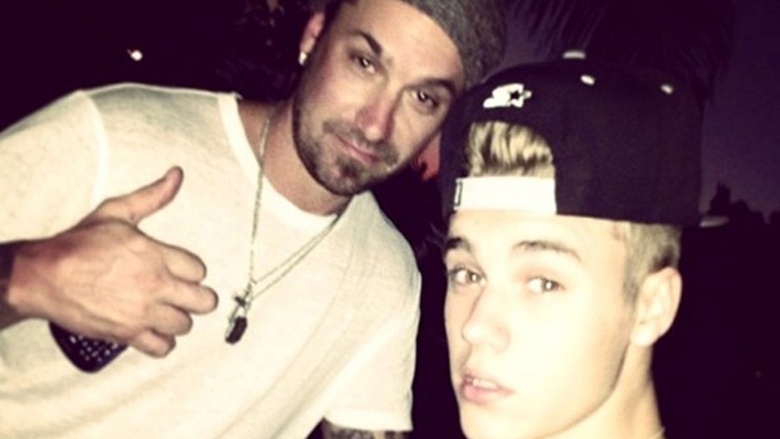 The Daily Mail reports that Jeremy has never held down a real job, instead living in an $850,000 house that Justin purchased for him. Justin also allegedly pays Jeremy's apartment rent so that he'll never have to work in the city. To be fair, with a rap sheet like his, it's not too surprising that employers would run for the hills.
His sad relationship with Justin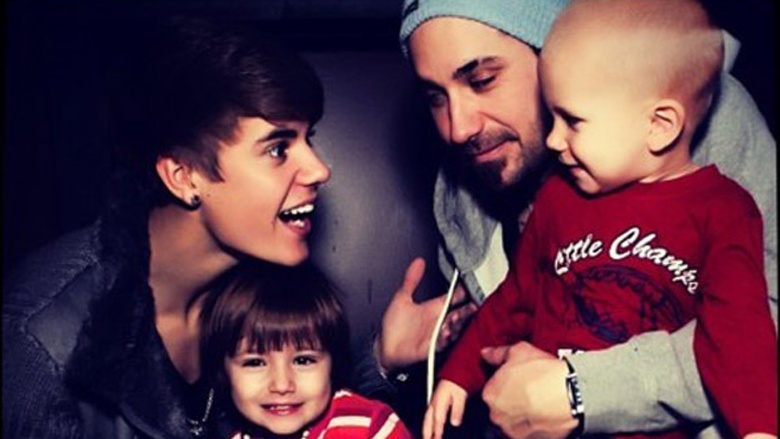 Remember when nude photos of Justin hit the Internet and tabloids in October 2015? Don't lie, of course you do. So does Jeremy, because he was a bit too proud of his boy, tweeting, "What do you feed that thing?" in response to the photos. Justin defended his papa, telling the Zach Sang & The Gang radio show, "What dad wouldn't be proud of that? It's not like he's saying it to an 11-year-old. I'm 21 years old." Fair enough, but still gross.
Their weird relationship extends to Justin's bad boy behavior, which Jeremy likely enables. NBC News reports that during the 2014 Super Bowl weekend, Jeremy and Justin allegedly smoked so much marijuana on a private plane that the crew needed oxygen masks. An official report of the incident states, "The captain of the flight stated that he warned the passengers, including Bieber, on several occasions to stop smoking marijuana. The flight attendant stated the passengers, including Bieber and his father, Jeremy Bieber, were extremely abusive verbally and she would not work another flight with them."
Maybe he's making up for lost time since Justin's mom, Pattie Mallette, reportedly wouldn't allow Jeremy to visit Justin as a kid unless he was clean from booze and drugs. The apple really doesn't fall far from the degenerate tree here, does it?