JWoww Reveals She Suffered A Miscarriage During Jersey Shore Days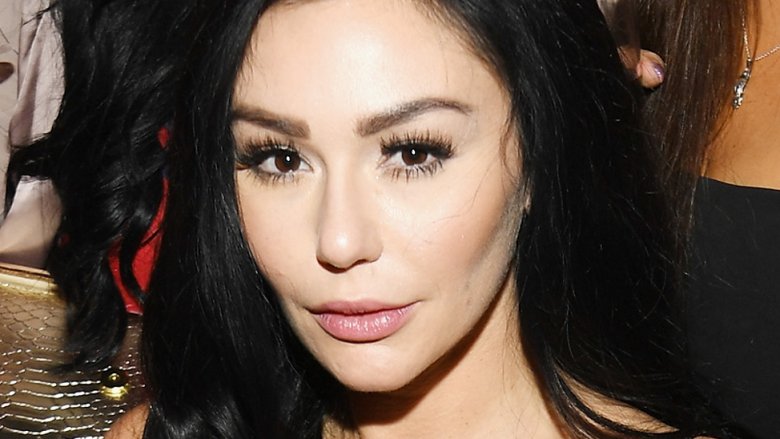 Getty Images
Jennifer "JWoww" Farley just got real about some struggles years ago.
On an episode of Jersey Shore Family Vacation that aired on Thursday, April 13, 2018, the reality TV star told co-star Mike "The Situation" Sorrentino that she was going through a lot in 2011. Shortly before Farley and the gang filmed the fourth season of their hit MTV show in Florence, Italy, Farley said, she'd lost both her grandmother and her unborn child (via Page Six).
"Right before Italy, like three or four weeks before Italy, my grandmother passed. And me and Roger [Mathews] actually lost a baby, like I ended up pregnant," Farley told Sorrentino. "Not a lot of people know."
Noting how she "was a mess in Italy," Farley shared that she'd been prescribed "downers," such as Xanax, because she "couldn't handle life." But the medication had made her "so groggy." So, in an effort to combat her sleepiness, Farley said that she started taking "uppers."
The result apparently wasn't so good. The 32-year-old said, "I was a f**king mess."
Fortunately, Farley has since been able to move past that difficult time in her life. In July 2014, Farley and longtime love Roger Matthews welcomed their first child together, daughter Meilani. A year later, the pair tied the knot, marrying in October 2015. Then, in May 2016, Farley gave birth to the couple's second child, a son they named Greyson.