Cole Sprouse And Lili Reinhart: Strange Things Everyone Ignores About Their Relationship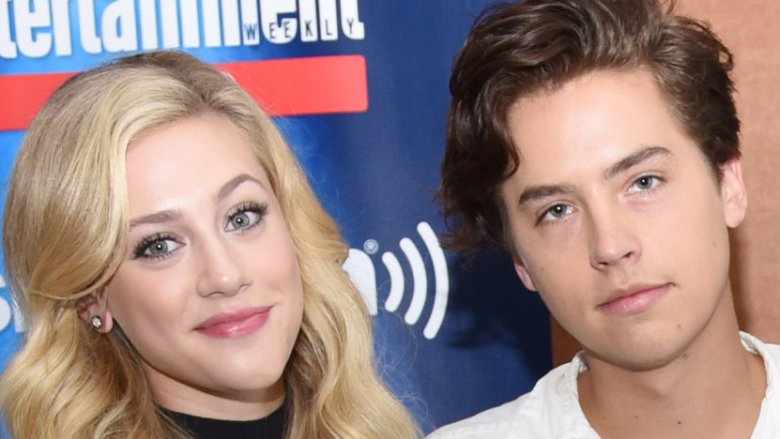 Getty Images
When Cole Sprouse and Lili Reinhart were cast as Jughead Jones and Betty Cooper, respectively, on the CW series Riverdale, fans watched as an on-screen romance unfolded between their two Archie Comics characters. Naturally, Bughead fanatics vocally expressed their desire to see Betts and Juggy become an item in real-life, too, and, before the first season had wrapped, it appeared that life was well on its way to imitating art.
Reinhart began to mysteriously pop up in photos posted to Sprouse's Instagram feed in summer 2017. As an avid photographer, he frequently chose Reinhart as his muse, and we could practically feel their love blossoming. However, when the media would pose questions pertaining to their relationship status, the two stars always played coy.
All signs point to them being an official couple, especially after Reinhart told TMZ it's "obvious" that they're dating. But you'll probably never hear them give a tell-all about how they went from co-stars to more than friends. Still, we've managed to spot some rather unorthodox elements about Hollywood's apparent new "It" couple. Here are all the strange things everyone ignores about Cole Sprouse and Lili Reinhart's relationship.
He called the rumors 'offensive'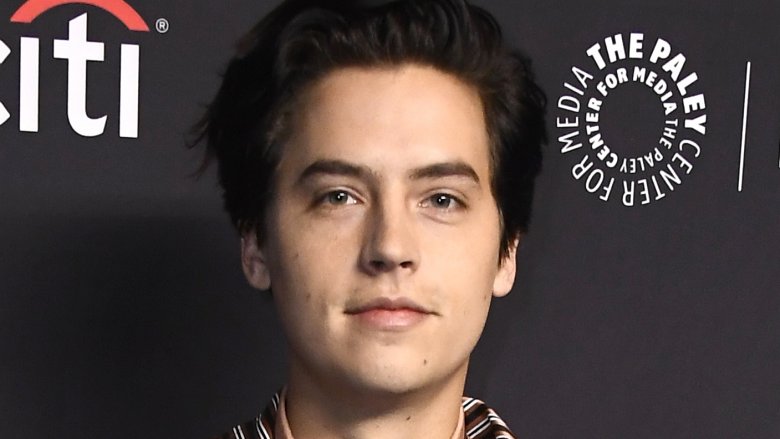 Getty Images
Deny, deny, deny. That seems to be Cole Sprouse's modus operandi when it comes to addressing the rumors. In an interview with People magazine, the child star-turned-adult heartthrob mentioned the various "dating scandals" surrounding the series, including rumors that he was involved with his Riverdale costar Camila Mendes, who plays the character Veronica Lodge. And, of course, he had to address the Reinhart speculation, as well.
"I am flattered!" he said in regards to the all of the gossip. "If I were to talk to my own self about this it would be like, 'No way.' Lili and I are constantly talked about in the public eye, and for me I think that it is being deeply informed by the love of the characters and wanting to see us together."
Well, he has a point there. Viewers have been shipping Sprousehart since season 1 when he climbed through her window, called her "Juliet," and planted a kiss smack dab on her lips. While our hearts fluttered watching the two actors seal the deal on the small screen, we were shattered when Sprouse also told People that the intrusion into his love life was "offensive and an invasion of privacy." 
Using Reinhart and the word "offensive" in the same sentence almost seems taboo, but Sprouse didn't stop there...
Did he friendzone her?
All you have to do is look through their social media feeds and you can tell that Cole Sprouse and Lili Reinhart have a thing for one another, and Reinhart has even crept her way inside Sprouse's inner circle by spending a day out on the water with his twin brother, Dylan. So she has met his family, they spend an insane amount of time together, and they were even caught playing handsies during an on-camera interview. Swoon!
So why all the secrecy when it comes to actually confirming their real-life romance? MTV interviewed the cast of Riverdale, and, of course, Sprouse and Reinhart were a topic of discussion. "Lili and I play characters who are dating, so just about any time she and I go out into the wilderness, it's Oh my god!" Sprouse said. "But truthfully, I'm a sucker for friends, fashion, and framing." Wait, did he just call her a friend?! Yes, he really went there. 
After being publicly placed in the friendzone, we're not surprised she's been joking around about having a Tinder profile on the down low. 
Did he demand kiss scenes?
Every time Riverdale features an on-screen smooch between Reinhart and Sprouse, our hearts just melt. Their chemistry is undeniable, and they seem to effortlessly display just the right amount of passion when portraying the ebbs and flows of their characters' relationship. When Sprouse visited Live with Kelly and Ryan, the show rolled a clip of one of Bughead's passionate kissing scenes, which led to the co-hosts inquiring about what could be in store for Jughead and Betty's relationship in the future.
"A little bit more of that [kissing], which is gonna be good," Sprouse said, much to the delight of Riverdale aficionados in the audience. But then, he added, "They're contractually obliged to give me as many kiss scenes as possible this season. I wrote it into my contract."
He's obviously joking, but, even in jest, his statement shows just how weird his alleged relationship with Reinhart really is. He shuns away from confirming their coupledom, but never hesitates to make statements that he knows will send Bughead shippers into a frenzy. 
He brushed off their attraction
Their on-screen chemistry is the equivalent of a humongous heart eyes emoji, and Sprouse himself is aware of just how magnetic he and Reinhart are when they're filming together. But in a September 2017 interview with Entertainment Weekly, he tried to brush off the attraction that's all but seeping through our TV screens.
"People have wanted every actor on this show to be in a union that they could make real and talk about. So I think that kind of discussion, especially because it's based so much on rumor and hearsay, needs to be taken with a grain of salt," he said. "But, truthfully, it's very pleasing that people talk about Lili and I in that way because it means that we're resonating so strongly from our character perspective that people really want that to be true." 
In all honesty, we're not sure how he's managed to remain mum and constantly deflect when it comes to addressing the rumors head-on. But no matter how many times he blames their chemistry on topnotch acting capabilities, their secret romantic vacations tell a different story.
She'd rather talk about her sex life
Things got a bit steamy when Reinhart and her Riverdale costar Camila Mendes gave an interview to Cosmopolitan (via Us Weekly) and dished about their sex lives. "I'm very open sexually. I love to talk about it," Reinhart said. 
Wait a second ... doesn't that statement sound like a huge contradiction? She's adamant about not talking about who she's dating, but she's more than willing to dish about her intimate life? We're all sorts of confused.
"I love to talk about [sex]. It's interesting," she said. Though we can't say that we disagree with her, we wonder why she's so open about what she does behind closed doors but she won't even bother to confirm the identity of her partner.
It's just yet another strange thing about these two. Their relationship is essentially the elephant in the room, and it sounds like their refusal to acknowledge their romance might just be getting to Reinhart...
She's horrified by the ship fanatics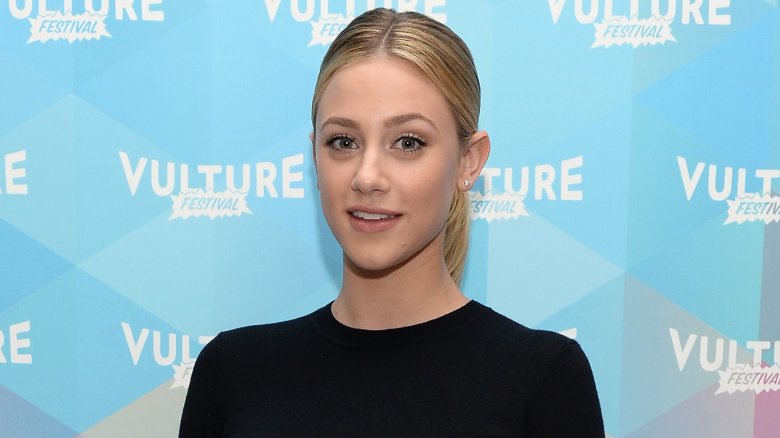 Getty Images
Following rumors that Reinhart and Sprouse were an actual couple in real life, Reinhart took some time to reflect on all of the hype surrounding her love life. She took to her personal Tumblr account in October 2017 to pour out her angst in regards to the attention that was placed on their relationship. "It's horrifying how invested some people are in my love life. Emphasis on 'my.' It is mine. It is private. If a stranger's love life is causing you anger, frustration or anxiety... please reevaluate your priorities," she wrote.
She then took a dig at those who were fixated on shipping her with "literally everyone" she makes eye contact with by stating, "There are so many other things to focus your attention and energy on." 
Okay, we'll try to mind our own business, but it's pretty hard to do so when Reinhart herself has made very public declarations in honor of Sprouse, which essentially puts even more attention on their alleged budding romance. Case in point, on his birthday in August 2017, she wrote a touching post which read, "To the man who has showed me more beautiful places in this past year than I have ever seen in my whole life. Happy birthday, Cole. Thank you for all of the adventures and here's to many more."
So is it really fair that she asks us to focus on other things when she's the one putting the focus on her super adorable relationship?  
Kissing him onscreen is NBD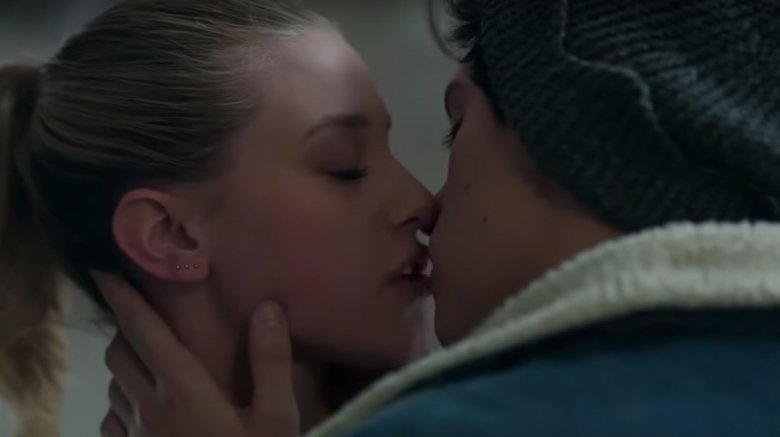 Our knees turn to jelly at the mere thought of locking lips with Sprouse, but for Reinhart, it's just another day at the office — or, shall we say, another day on set. After jaws dropped in season 2 when Archie and Veronica had the hottest shower makeout session the tube has ever seen, ET asked Reinhart how she felt about filming intimate encounters with her on-screen love interest, Sprouse. 
"I feel like it's very comfortable at this point. I mean, it's The CW you're not going to get too crazy. It's just like kissing and hugging," she said. "I think we're all so comfortable with one another that it's not even really a thing." Not even really a thing? Okay, we're lost.
If that wasn't strange enough, she also pointed out: "It would be more nerve-wracking if you had to make out with someone that you didn't know. So if by chance we do end up having to kiss each other, it's fine and it doesn't feel weird."
Perhaps this is all just Hollywood lingo that only fellow actors can understand.
Their costar outed them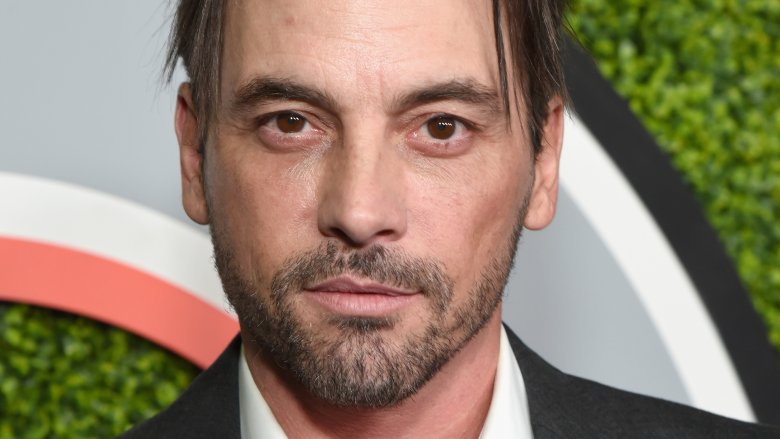 Getty Images
Even when you go to great lengths to keep your romance hush-hush, it's only a matter of time before someone else spills the beans for you! This is exactly what happened to Reinhart and Sprouse, and the all the juicy deets came courtesy of their costar Skeet Ulrich, who plays Sprouse's on-screen dad, FP Jones. 
Members of the Bughead fandom's jaws dropped in unison when Ulrich spoke about Reinhart and Sprouse's "great chemistry." But that wasn't all. Ulrich also revealed that the two actors were spending a lot of time together. "They've been at our house with a lot of the Riverdale people and they always enjoy each other's company. So I wish them the best," he told ET.
When asked if they had a special connection off-screen, Ulrich responded, "It seems like it. It seems like it, yeah ... You just hear them talking to each other like they've been best friends for 20 years. So it's a good sign."
Good sign indeed. We just wonder if Reinhart and Sprouse completely reamed him out for adding more gasoline to all of those "are they or aren't they" relationship theories.
A public relationship is too 'brutal' for her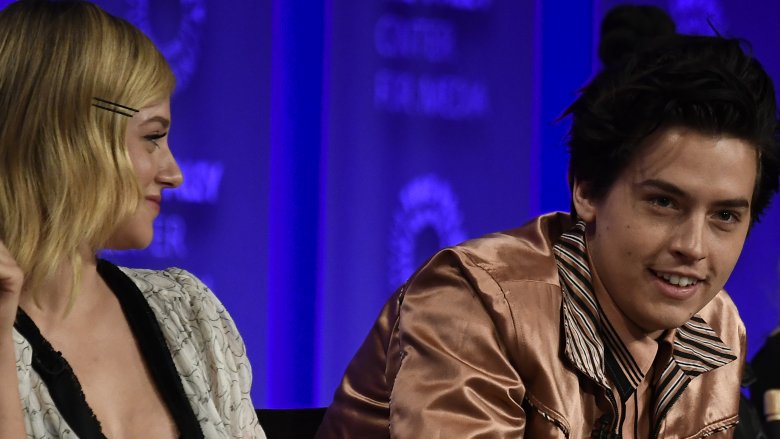 Getty Images
Out of all the TV couples past and present who've dated in real life, Reinhart and Sprouse just might be our favorite of all time. She calls him Nugget, for goodness' sake. Nugget! Can they get any cuter?
When V magazine caught up with the blonde beauty, she was asked how she deals with all of the dating rumors while being in the public eye. "People are just dying to know information about if I'm in a relationship or not. I understand the interest, but it's called a private life for a reason," she said. 
"People are going to say anything and everything. They're going to say that I love KJ, they're gonna say that I love Cami, and they're gonna say that I love Cole: it's inevitable," she continued. "But I'm not at a point in my life where I'm ready to openly confirm, deny, or talk about a relationship that I'm in, because I think it's brutal to have a relationship in the spotlight where I can be scrutinized by anyone and everyone."
We get her point and all, but all the secrecy does nothing but make fans try to connect the dots on their own, which only adds to more chatter. This leads us to pose the question: What is there to hide? We wish they'd just come out with it and stop teasing us already.
Don't count on an official confirmation anytime soon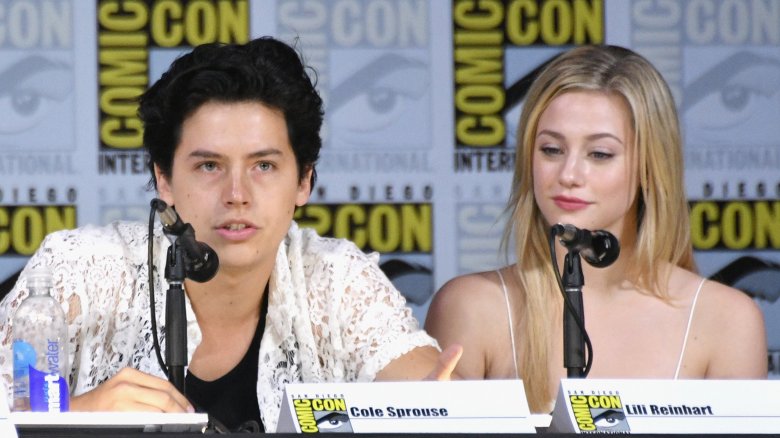 Getty Images
Despite all of the incessant speculation about them, don't hold your breath on Cole Sprouse and Lili Reinhart succumbing to pressure and verbally confirming their off-screen connection. So go ahead and ignore that Instagram photo Sprouse took of her in all of her beautiful blonde glory, along with the caption "410," which many believe is his way of calling her his "angel." Yeah, none of that even matters anymore because Sprouse keeps his relationships more guarded than the Pentagon, and the world will have to deal.
"I am one of those guys that's never ever going to talk about my private life with the public sphere," he told Elle magazine. "I mean people can talk about the Jughead as much as they want but when it comes to the personal relationships, I have spent much of my life separating work and play so I will continue to do so."
To say that we're bummed out is an understatement.
Even hard hook-up evidence can't get them to fess up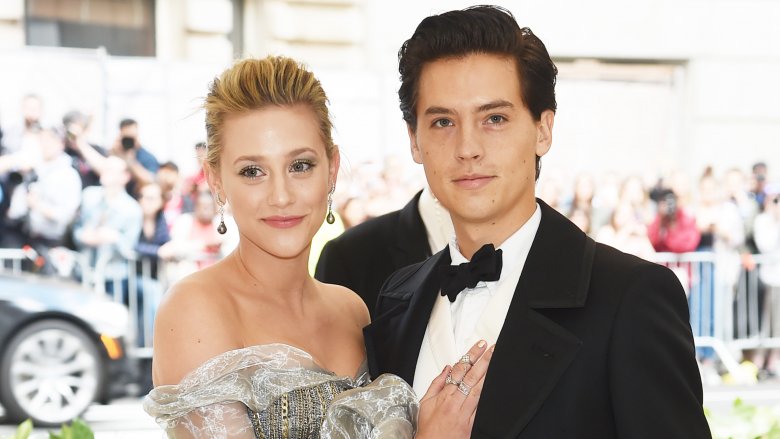 Getty Images
Just how serious are Cole Sprouse and Lili Reinhart about keeping their alleged love private? Well, they stepped out together — very together — at The Met Gala in May 2018 (above), and still never confirmed their relationship afterwards. For those who don't know, The Met Gala is one of the most high-profile red carpet events of the year, and Sprousehart were publicly loved up in a way like never before, as Popsugar reported they "did a cute couple pose on the red carpet as Lili placed her hand on Cole's chest." Swoon!
The month before that, the cat was completely out of the bag for the incognito couple when they were spotted making out all over France. And yet, in a series of Instagram posts (via Glamour) in July, Reinhart insisted on referring to Sprouse as her "best bud" and "BFF." But wait, there's more!
When asked that same month by Harper's Bazaar about her down-low dalliance, Reinhart again refused to confirm or deny any official status by saying, "I'm not okay talking about my relationship. I'm not going to tell you my love story. That's just not appropriate right now." Wait — her love story? So, they are dating?! Ugh, we absolutely cannot deal with this rollercoaster of emotions!