The Tragic Death Of Soprano Actor John Ventimiglia's Daughter Odele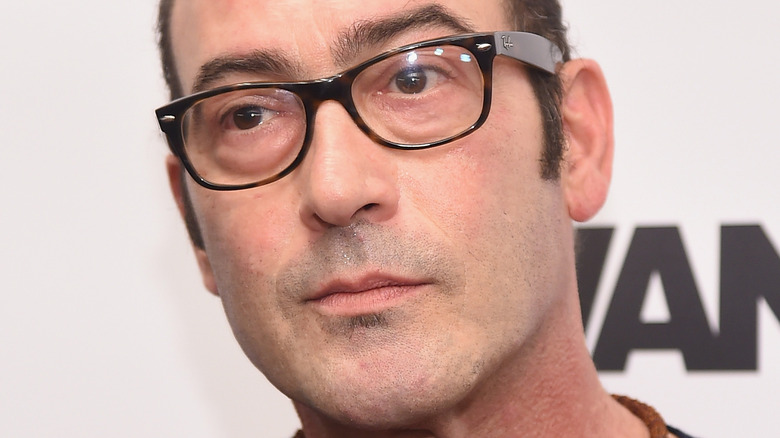 Michael Loccisano/Getty Images
A recent announcement about John Ventimiglia's daughter has rattled fans, as well as the actor's loved ones. On January 12, 2023, John's daughter Odele Cape Ventimiglia tragically died at the age of 25, per Page Six. The cause of death has not yet been revealed. Odele is survived by her daughter Shiloh, her mother Belinda Cape, her sister Lucinda Ventimiglia, and her father John, who is known for his role as Artie Bucco in "The Sopranos." John's rep did not respond to Page Six's request for comment.
Cape took to Facebook to share details about the family's devastating loss, writing, "Heartbroken to have to post our darling Odele's funeral notice. Her sister Lucinda and I have been overwhelmed by the messages of support and love we have received, and your remembrances of how cherished Odele was to so many. Odele was greatly loved, and leaves a huge hole in our lives." Odele's sister, Lucinda, took to Instagram to honor the 25-year-old with a series of photos and a heartfelt caption. She wrote, in part, "words will never be enough to express the grief we are all feeling. I loved my little sister a lot and I will spend the rest of my life searching for her in everything."
A GoFundMe Page has been set up for Odele Ventimiglia's daughter
While fans are familiar with John Ventimiglia, less is known about his late daughter, Odele Ventimiglia. As revealed in her mom Belinda Cape's Facebook post, Odele was born on April 7, 1997. According to Harri, Odele was a server and waiter based in Brooklyn, New York. As far as her personal life, Odele was beloved by her family. Her sister, Lucinda Ventimiglia, has posted photos of Odele on her Instagram page. In one post from November 2022, she shared a picture of Odele proudly holding her baby daughter, Shiloh, in the hospital. She captioned it, "my sister did that!!!!!!!"
Odele's family has set up a GoFundMe page for Shiloh. A statement on the page reads, "With the loss of our darling Odele, we are fundraising to help Shiloh with future education costs." The $50,000 goal has been surpassed, with family, friends, and loved ones donating to the cause. Stevie Van Zandt, who acted in "The Sopranos" with John, contributed $500 with his wife, Maureen Van Zandt. They wrote, "Deepest Love and Condolences, Maureen and Stevie Van Zandt."