Huey Lewis Cancels 2018 Concerts Due To Hearing Loss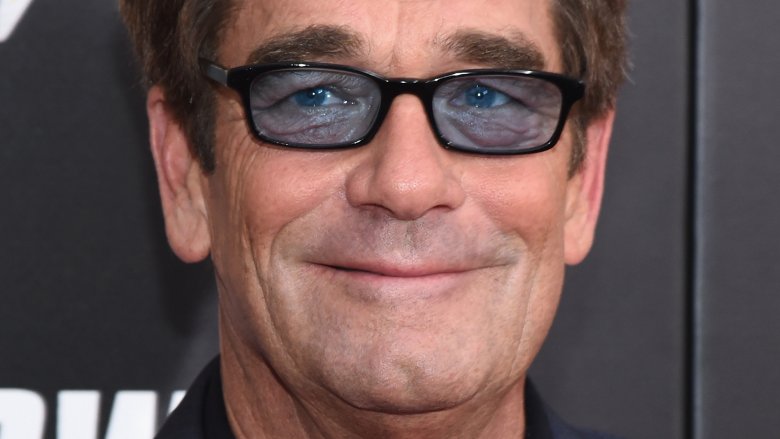 Getty Images
Huey Lewis is opening up about his health struggle.
On Friday, April 13, 2018, the popular '80s rocker took to Twitter to announce that all Huey Lewis and the News tour dates in 2018 have been canceled due to his hearing loss.
"Two and a half months ago, just before a show in Dallas, I lost most of my hearing," Lewis wrote in a lengthy statement. "Although I can still hear a little, one on one, and on the phone, I can't hear music well enough to sing. The lower frequencies distort violently making it impossible to find pitch."
The 67-year-old singer continued, "I've been to the House Ear Institute, the Stanford Ear Institute, and the Mayo Clinic, hoping to find an answer. The doctors believe I have Meniere's disease and have agreed that I can't perform until I improve."
Huey Lewis and The News cancel all 2018 performances. See attached note from Huey. pic.twitter.com/FbWqDlGwnR

— Huey Lewis (@Huey_Lewis_News) April 13, 2018
According to the Mayo Clinic, Meniere's disease is an inner ear disorder, which can cause vertigo and fluctuating hearing loss. While the condition can ultimately lead to a permanent loss of hearing, other performers who were previously diagnosed with the disorder, like Broadway star Kristin Chenoweth and rock musician Ryan Adams, have since fully recovered.
As Lewis concluded his note to his fans, he wrote, "Therefore the only prudent thing to do is to cancel all future shows. Needless to say, I feel horrible about this, and wish to sincerely apologize to all the fans who've already bought tickets and were planning to come see us. I'm going to concentrate on getting better, and hope that one day soon I'll be able to perform again."
According to Entertainment Tonight, Huey Lewis and the News, who are famous for hits like "The Power of Love" from Back to the Future, "Heart and Soul," and "The Heart of Rock & Roll," had tour dates and festival gigs scheduled through October 2018. 
Lewis isn't the only famous musician struggling with hearing loss. As Nicki Swift previously reported, guitarist Eric Clapton recently revealed his battle with tinnitus, a symptom of hearing loss marked by a ringing in the ear, as well as nerve damage, which have made performing difficult.