How RHOC's Alexis Bellino Lost Her Money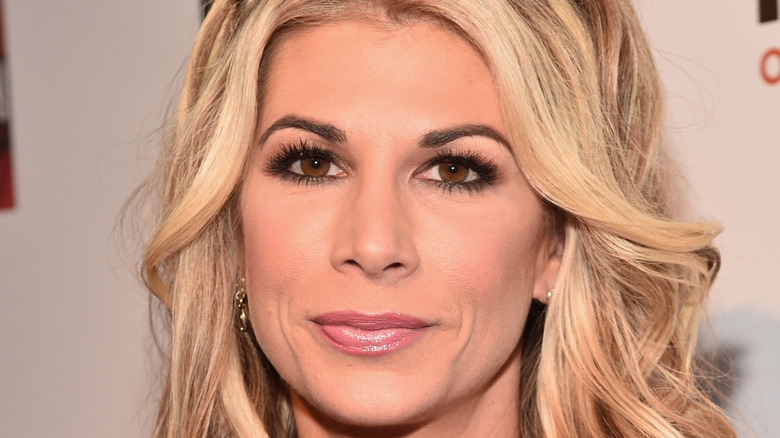 Alberto E. Rodriguez/Getty Images
Alexis Bellino, an alumnus of "The Real Housewives of Orange County," has had a busy time both during her time on Bravo and since. She was a part of the cast from Seasons 5-8 but went on to take on new ventures. Life wasn't easy for her though. Alexis and her husband Jim Bellino divorced in July 2018, resulting in a really rocky time for her. Alexis and Jim made it on the list of Real Housewives couples who divorced after their time on TV.
On Instagram at the time, Alexis wrote that she was feeling broken and devastated. "I don't think anyone can go through a divorce and not feel all of the above emotions," she wrote. Later in the post, Alexis spoke about her faith and her hope that she'd get through it. "I will get through this storm, this season, this extremely painful time, and I will be stronger on the other side," she added. "It's so difficult going through the rain to get to the rainbow." She went on to get engaged to Andy Bohn as proof that she's moved on. But her previous marriage played a huge part in her financial struggles so it keeps coming up during money talks.
Alexis and Jim Bellino defaulted on their mortgage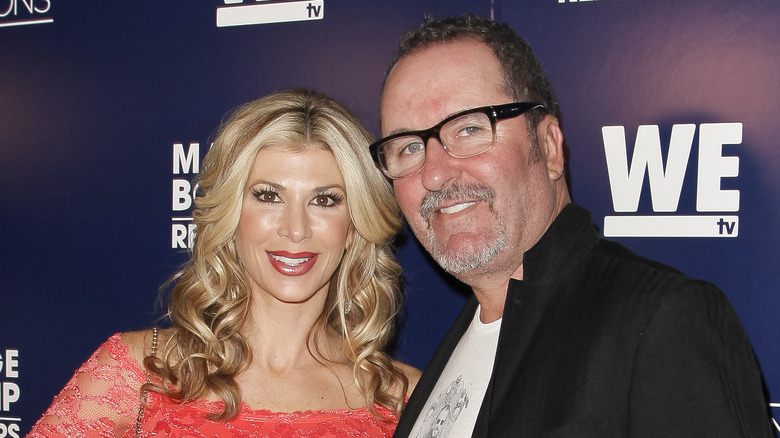 Tibrina Hobson/Getty Images
Back when Alexis and Jim Bellino were still married, they bought a home in Newport Beach, California in 2007, per Radar Online. With renovations, they spent a total of $6 million on the property. Unfortunately, they ended up defaulting on their loan worth $4.5 million, and in the end, they were in debt of $4,677,635.01, including fines for late payments. The home ended up going into foreclosure and so the Bellinos sought out a new mortgage through Chase Bank, according to The Orange County Register. Unfortunately, the bank ended up changing the deal of the mortgage. They tried selling their home, initially listing it for $4,995,000 but had to drop the price to $3,695,000 a few weeks later.
Alexis and Jim issued a statement after they changed their loan. "To set the record straight, we have not filed bankruptcy," they wrote. "I have been buying and selling residential and commercial properties for more than two decades. I have been working since I was 13 years old, and have made sure that our investments are diversified — we own multiple companies, properties, securities and other assets. Thankfully, our financial future is secure. The bank's actions, however, forced the entity that holds the title to the home to file Chapter 11 re-organization bankruptcy protection for the purpose of protecting this asset while we continue to work toward resolution." The couple added that this is routine practice.
Alexis and Jim Bellino faced some rocky moments in their divorce settlement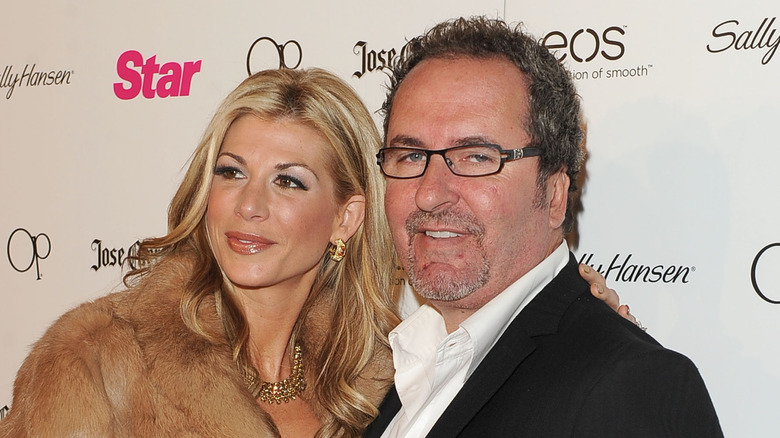 Jason Merritt/american Media/Getty Images
Alexis and Jim Bellino have faced other financial ups and downs. When they divorced, they had to make new financial arrangements to account for their three children as well as alimony. As The Blast reported in 2018, Jim agreed to pay $2,000 per child each month plus $10,000 a month in alimony, totaling $16,000 a month in payments. Also, Jim kept two of their homes while Alexis kept one and she also got to keep her "handbags and purses." On top of this, Alexis got a payout of $250,000.
While they were married, Jim and Alexis opened several SkyZone trampoline parks, and part of their divorce settlement stipulated that Jim would keep those. During his divorce, Jim's business partner Jason Hughes agreed to sell his 20% interest in the company to Jim, as reported by a later publication of The Blast, for $635,000. The arrangement was that Jim would pay Hughes $317,500 first, followed by "16 installments of $19,843.75 per month." Jim ended up selling the company later and so Hughes sued Jim for $350,000 plus interest. So it was certainly a complicated process.