Harry Anderson, Night Court Star, Dead At 65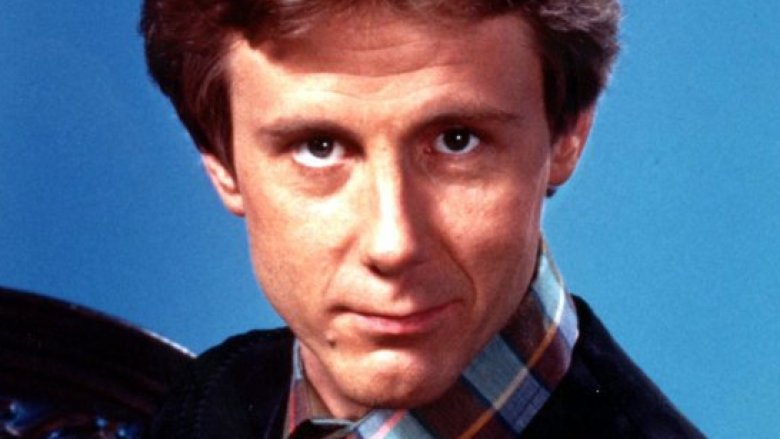 NBC
Harry Anderson has sadly passed away.
On Monday, April 16, 2018, the beloved actor, best known for his role as the good-natured Judge Harry T. Stone on Night Court, died in his home in Asheville, N.C., TMZ reports. He was 65 years old.
Anderson's body was found by police in the early hours of the morning. While the exact cause of his death is currently unknown, his son, Dashiell, told the gossip rag that the actor died of natural causes. Authorities have stated to several publications that no foul play is suspected. 
After the news of his death broke, a number of celebrities, including Anderson's friends and former Night Court co-stars, took to social media to share their thoughts and express their condolences.
"I am devastated. I'll talk about you later, Harry, but for now, I'm devastated," Markie Post tweeted, while Marsha Warfield wrote, "Rest in peace, Harry. We miss you already. I tip my hat to you, my friend."
"Heartsick," John B. Larroquette tweeted, adding, "Harry Anderson. He was wicked smart. He was wicked funny. He had a big laugh. He had a big heart. He delighted in legerdemain especially when he caused someone to scratch their head and proclaim; How the hell did you do that? And he could eat a hamster like no one I ever knew."
Anderson became a household name for his acclaimed work on Night Court, which ran from 1984 to 1992. The breakthrough role earned him three consecutive Emmy Award nominations for Outstanding Lead Actor in a Comedy Series between 1985 and 1987. 
Other memorable TV roles include a guest-starring part as Harry "the Hat" Gittes on Cheers, frequent appearances on Saturday Night Live, a starring role as Dave Barry on his own '90s sitcom, Dave's World, and the part of Richie Tozier on the miniseries of Stephen King's It in 1990.
Later in his career, Anderson guest-starred on a number of television series, including Son of the Beach, Tanner '88, 30 Rock, Parker Lewis Can't Lose, The John Larroquette Show, and Comedy Bang! Bang!
In addition to his successful acting career, Anderson was also an accomplished magician, and he owned both a magic shop, Sideshow, and a nightclub, Oswald's Speakeasy, in New Orleans' French Quarter.
Anderson is survived by his wife, Elizabeth Morgan, and his two children, Dashiell and Eva Fay. Our thoughts are with Anderson's loved ones during this difficult time.