What Meredith Vieira's Husband Really Does For A Living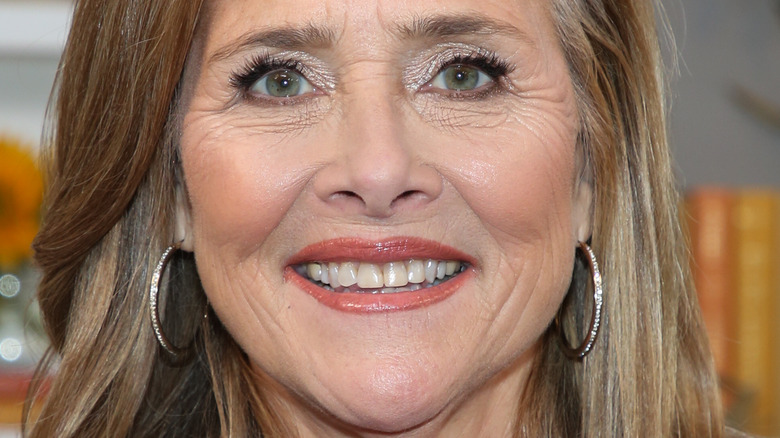 Paul Archuleta/Getty Images
Meredith Vieira has had an accomplished career, to say the least. The longtime broadcast journalist has hosted popular game and talk shows including, "The View," "Today," "Who Wants to Be a Millionaire," as well as her very own program, "The Meredith Vieira Show."
While Vieira has seemed to be passionate about her work, fans may be surprised to learn that Vieira didn't always have her sights set on television. In 2012, she told an audience for 92Y's Ruth Stanton Illustrious Women Series (via HuffPost), "I didn't ever intend to be a journalist." 
But a voiceover gig soon turned into working at ABC and CBS News. Then, the legendary Barbara Walters presented an interesting opportunity: She wanted Vieira to audition for "The View." Vieira's husband Richard Cohen encouraged her to take the job. While she was elated to join the show, Vieira had some initial hesitation. She revealed, "I had a little insecurity about my opinions and how they'd be received."
So, who is Vieira's husband who has supported her career? Well, Vieira married Cohen in 1986. The couple has three kids together. As it turns out, she and Cohen share a common interest in storytelling and journalism.
The obstacles that Richard Cohen has faced in his career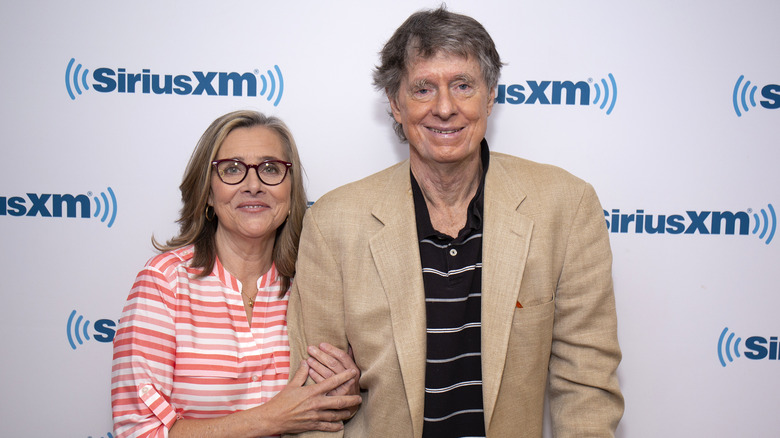 Santiago Felipe/Getty Images
Richard Cohen is a journalist with three Emmys under his belt, per The Sun. He's also an author who has written "Blindsided: Lifting a Life Above Illness: A Reluctant Memoir," "Strong At The Broken Places," and "I Want to Kill the Dog." He was previously a senior producer for CNN and CBS News. In addition, he occasionally writes for the Health and Fitness sections of The New York Times. People may be surprised to learn that Cohen has had his share of health challenges that have majorly impacted his work life. He has been diagnosed with multiple sclerosis and colon cancer. According to Brain and Life, he was rejected from numerous jobs because of MS. 
However, he eventually got a producing position on CBS Evening News. There was one obstacle, though. Cohen, who became blind in his right eye in 1973, had to find a way to pass the company's required physical exam. In his memoir "Blindsided: Lifting a Life Above illness: A Reluctant Memoir" (via Brain and Life), he wrote, "I took the exam, patch over my right eye first. 'Now cover your left eye,' the nurse instructed. 'I just did,' I answered sweetly. 'My mistake,' she responded, with a smile. 'Then cover your right eye.'"
Richard Cohen wrote a book based on his battle with MS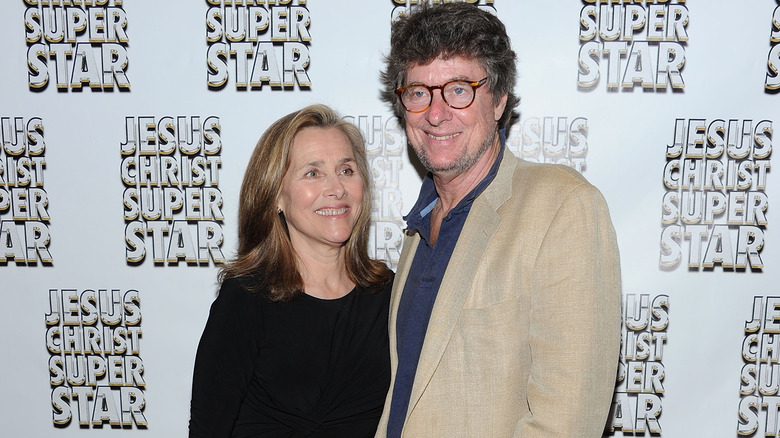 Jason Kempin/Getty Images
Richard Cohen has focused on his battle with MS in his work. In a 2018 appearance on "Today," he and his wife Meredith Vieira talked about his book "Chasing Hope: A Patient's Deep Dive into Stem Cells, Faith, and the Future" and the significance of stem cell therapy. It's been a long journey for Cohen, who revealed, "Look, I was diagnosed when I was 25 years old and essentially told there is no hope. So I didn't even know the word." Vieira noted the importance of staying optimistic throughout tough times.
This wasn't the only time that Vieira talked about the ups and downs of dealing with her husband's illness. In a 2019 article with People, Vieira discussed how she and Cohen handle the emotional side of things. She said, "We definitely allow each other to vent. That's part of the deal. Certainly, he's allowed to vent, because he's got chronic illness. But I am too. Because there are days I can't stand it and the limitations it puts on the entire family. It's good to say it. But we don't dwell." When it comes to managing the illness, it's clear that boundaries are important to Vieira and Cohen.