Barbara Bush, Former First Lady, Dead At 92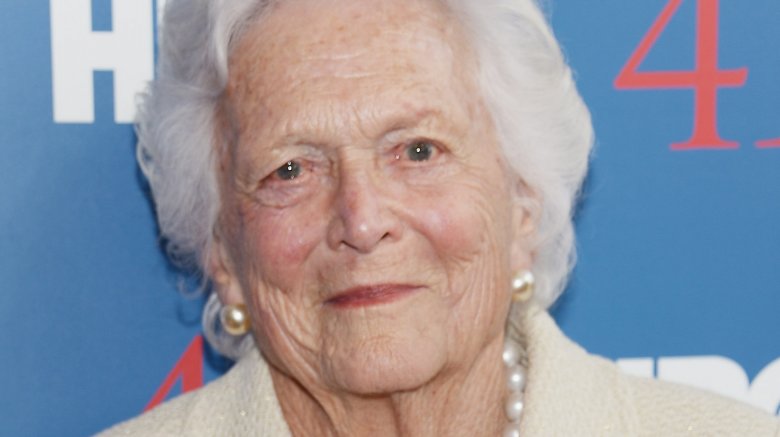 Getty Images
Barbara Bush has passed away.
The former First Lady of the United States died on Tuesday, April 17, 2018. She was 92 years old. The sad news was announced by the office of her husband, George H.W. Bush., as shared by the former president's spokesperson, Jim McGrath, on social media.
Calling Barbara a "relentless proponent of family literacy," the statement added that she is survived by her husband of 73 years and her five children — which includes former President George W. Bush and 2016 presidential hopeful Jeb Bush — as well as her 17 grandchildren, five great grandchildren, and her brother Scott Pierce.
The statement also noted, "The official funeral schedule will be announced as soon as is practical."
Barbara's son George W. has since commented on his mother's death on behalf of himself and his immediate family. "Laura, Barbara, Jenna, and I are sad, but our souls are settled because we know hers was. Barbara Bush was a fabulous First Lady and a woman unlike any other who brought levity, love, and literacy to millions," he shared (via CBS News). "To us, she was so much more. Mom kept us on our toes and kept us laughing until the end. I'm a lucky man that Barbara Bush was my mother. Our family will miss her dearly, and we thank you all for your prayers and good wishes."
Barbara's health had reportedly been declining in recent weeks. A statement released on Sunday, April 15, revealed that, after several hospitalization, Barbara had decided "not to seek additional medical treatment" and that she would "instead focus on comfort care."
Our thoughts are with Barbara's loved ones during this difficult time.