Are Christie Brinkley And Billy Joel Still Friends After Their Divorce?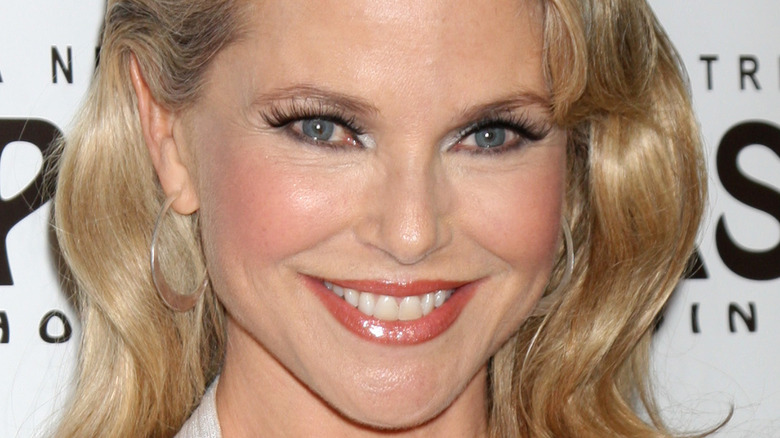 Kathy Hutchins/Shutterstock
Christie Brinkley has had her share of ups and downs in the world of love. The supermodel has suffered enough breakups and heartaches that some would argue she's had a stunningly awful love life. She's been married four times, and her first marriage took place when she was 19 to Jean-François Allaux, a French artist, according to Closer Weekly. Her second marriage was to Billy Joel in 1985 and they welcomed daughter Alexa Ray Joel. They divorced in 1994 and she married Richard Taubman in December of that same year. They later welcomed a son, Jack Paris Brinkley Cook. Only two months after the birth of her son, Brinkley and Taubman divorced. She then married Peter Cook in 1996 and they welcomed a daughter, Sailor Brinkley-Cook. Brinkley and Sailor literally look like twins, so it's a really precious thing to follow Sailor's career since it's like going into a time machine of her mom's life.
While Brinkley has had her own stunning transformation throughout the decades, one of her relationships has been a topic of interest for decades. Here's what we know about her ongoing relationship with Joel.
Christie Brinkley and Billy Joel still do singalongs together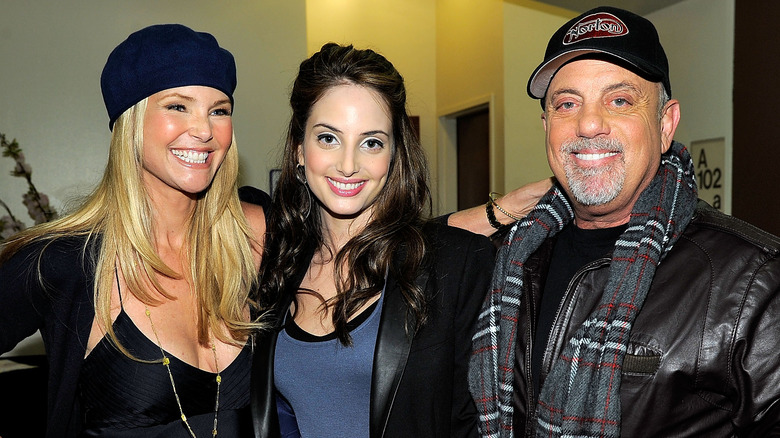 Jemal Countess/Getty Images
Christie Brinkley and Billy Joel have remained close, despite their separation in April 1994, per InStyle. No doubt the fact that they share a daughter means that they'll be connected forever, but Brinkley and Joel seem to go above and beyond basic co-parenting. Most adorable of all, it's music that keeps the family together. "Alexa loves to do harmony," Brinkley told Social Life Magazine in 2019. "She has me do the soprano part and then she does all the harmony around it. The harmony part is the most difficult. And of course I love it because she does all the work and makes me sound good!"
Brinkley said of her ex-husband that singing kept them close. "Many years after our divorce, Billy would still come to my house for the Christmas singalong and play the piano, and all our friends would come over and sing Christmas carols," she said. "Singalongs are one of my favorite things to do. And you know that's what makes everybody happy." It certainly works for the Brinkley-Joel clan!
Music was a part of their daughter's life as an infant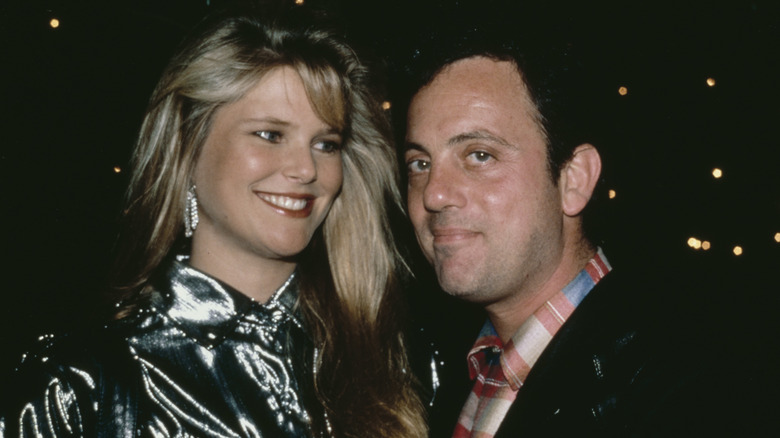 Michael Ochs Archives/Getty Images
Music was a magical thing for Christie Brinkley and Billy Joel from the start, which is kind of obvious considering Joel's career. But it was significant for the new parents when they welcomed daughter Alexa. "Whenever Billy would sit down to play — even when Alexa was a little baby — I would lay her down on the piano so that the music would literally vibrate throughout her entire body," Brinkley told Social Life Magazine. "Alexa would feel the chords of the music and she loved it."
Music has also been the festive gel that keeps them together as a family. "Their voices sound great together," Brinkley said of Joel and their daughter. "Even though Alexa was performing in Madison Square Garden, she made it feel very homey, which is something that her dad has always been able to do. He can make any space feel as comfortable as a living room."
So what went wrong between this iconic couple? Joel wrote "Uptown Girl" for Brinkley, for crying out loud. The pair was pretty tight-lipped following their separation but Brinkley did spill a vague detail about them once. "Just because people can express themselves through their art doesn't mean they are great communicators in person," she said, according to Entertainment Weekly. So maybe the songs just weren't enough.