SNL Star Heidi Gardner's Husband Has His Own Claim To Fame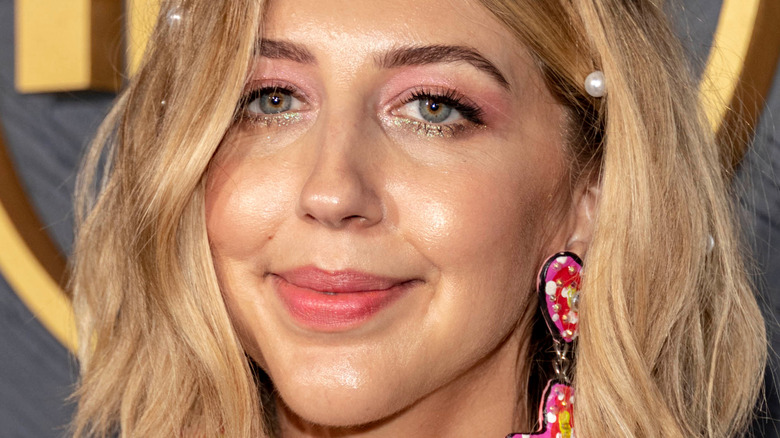 Eugene Powers/Shutterstock
"Saturday Night Live" star Heidi Gardner may have asked both guest host Michael B. Jordan and musical guest Lil Baby to be her Valentine (hey, who could blame her?) during a hilarious promo for the January 28 episode of the long-running NBC sketch show, but in real life, she already has a Valentine for life in the form of her husband. The hilarious actor and comedian wed Zeb Wells back in 2010 (seven years before she landed her breakthrough "SNL" gig, if you're keeping count), but, although you may not have heard his name before, Gardner certainly isn't the only successful one in her relationship. In fact, she's not even the only one working in the big-time TV world in her relationship.
Yep, it turns out that Wells actually has a major claim to fame of his own with a very impressive career under his belt — and it's one you may not be expecting.
Heidi Gardner's husband is a bigtime TV writer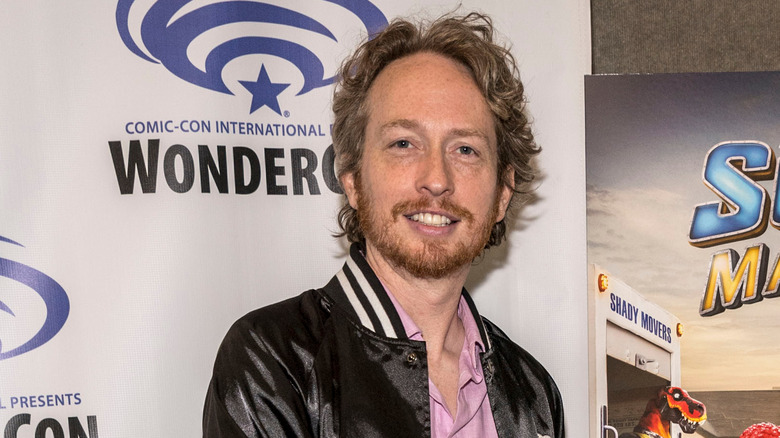 Eugene Powers/Shutterstock
To learn all about Zeb Wells' impressive career, you have to look no further than his jam-packed IMDb page. It turns out Wells is a writer, director, and actor in his own right, with probably his biggest claim to fame being his work on some massive shows. As for what he's best known for? Writing on the likes of "Robot Chicken," "She-Hulk: Attorney At Law," and "SuperMansion." You may also recognize Wells for his voice too, as he's also lent his pipes to various roles related to "Robot Chicken" and its spinoffs (including voicing Blowtorch in multiple episodes), while he also voices various characters in "SuperMansion." Making things extra adorable? Heidi Gardner also provides voices for the latter. Clearly, couples who work together, stay together!
As if that's not enough on his résumé, Wells served as director on several episodes of "Robot Chicken" and "SuperMansion" too, while he also took the reins behind the camera on the 2016 short film "Shifty." But that's not all! 
Wells is also renowned for his work with the prestigious Marvel Comics, having written storylines for several of the company's most recognizable characters, like Spider-Man and Venom. His work is featured in several of "The Amazing Spider-Man" comics, as well as the likes of "The Avengers" and "Hellions."
Zeb Wells and Heidi Gardner have seen each other's careers flourish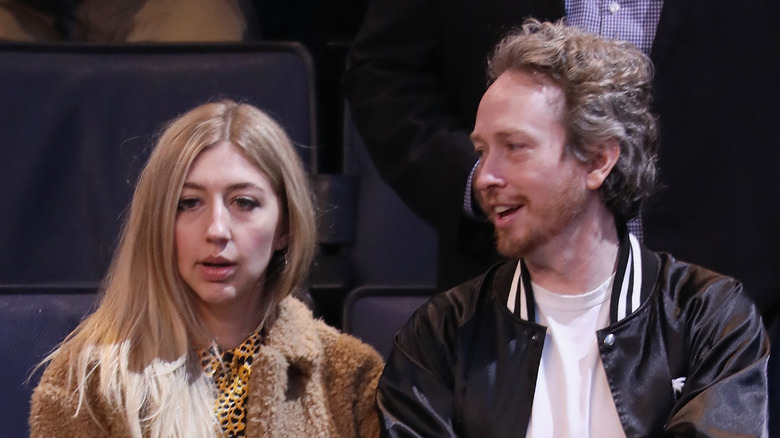 Jeff Hahne/Getty Images
Zeb Wells and Heidi Gardner met all the way back in 2009 in California, according to In Kansas City, meaning both have seen each other's careers go from strength to strength over the years. Since they met, both have no doubt gained more notoriety, as Gardner landed her "Saturday Night Live" gig as well as roles in the likes of "Shrinking" and "Veep," while Wells, of course, has seen success after success (and plenty of awards!) with "Robot Chicken" and its many spin-offs.
But don't think these two are only in a TV-oriented mindset when they're working. Gardner admitted during an interview with SixtySix in 2021 that she and Wells also work together a lot while at home, with him even using his writing skills to help her with a script she's been working on for her first feature film. Adorable! These days, the two live happily in New York after making the move from California so that she can live her dream of appearing on "Saturday Night Live." They share three cats named Marshall, Cubby Bear, and Tweaky.