How Many Times Has Pamela Anderson Been Married?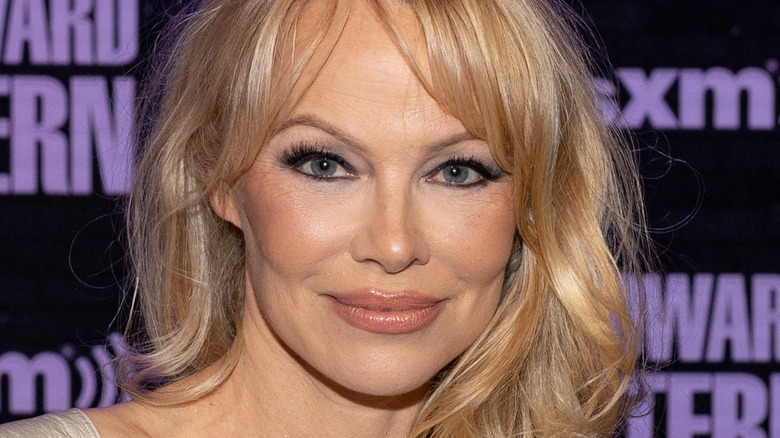 Emma Mcintyre/Getty Images
Pamela Anderson is a hopeless romantic. The former "Baywatch" star and Playboy model has had quite an eventful love life, from failed marriages to broken engagements to short-lived romances. But despite her tumultuous romantic past, Anderson said she's never given up on love and is still hoping for the right man to come along in her life. She tells Fox News, "I believe in love. I will never give up." 
Additionally, she told late-night host Jimmy Kimmel that she still isn't closing the door to marriage despite already being divorced a number of times. Asked by Kimmel whether she intends to get married someday, Anderson said (via People), "God, what a crazy question. I hope so, I don't know. I still have a lot of life left." The '90s sex symbol admitted back in 2016 that she's a huge fan of love and marriage, according to PopSugar. During an appearance on "The Wendy Williams Show," Anderson said, "I'm a hopeless romantic and I do believe in [love] ... I love traditional marriage." But exactly how many times has the Hollywood icon been married? Let's take a look.
Pamela Anderson has been married five times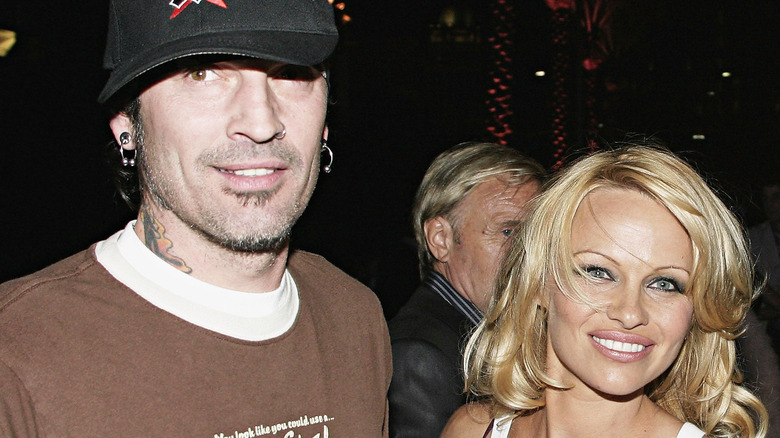 Giulio Marcocchi/Getty Images
According to Rolling Stone, Pamela Anderson has been married and divorced a total of five times during her lifetime. Her first marriage came in 1995 to Mötley Crüe drummer Tommy Lee. The pair — whose romance was rocked by a sex scandal and became the subject of Hulu's "Pam & Tommy" series — divorced after three years of marriage. They share two sons, Brandon and Dylan. In 2006, Anderson married musician Kid Rock (a.k.a. Bob Ritchie) after a five-year on-and-off relationship. According to her memoir "Love, Pamela," they broke up just four months later following a heated argument over Anderson's cameo in the comedy film "Borat." After divorcing Rock, Anderson moved on with pro poker player Rick Salomon.
According to reports, Anderson married Jon Peters and split 12 days later from the Hollywood mogul. However, the "Baywatch" star has since denied ever being legally wed to the film producer, describing their relationship as nothing but a "bizarre theatrical lunch," per People. Just months later, on Christmas Eve, Anderson would marry her bodyguard Dan Hayhurst at her Vancouver Island home in Canada. Unfortunately, the two also called it quits just less than a year later. Anderson confirmed their split in early 2022, telling Vanity Fair of their short-lived marriage, "It ended up being a disaster."
Pamela Anderson speaks out on her marriages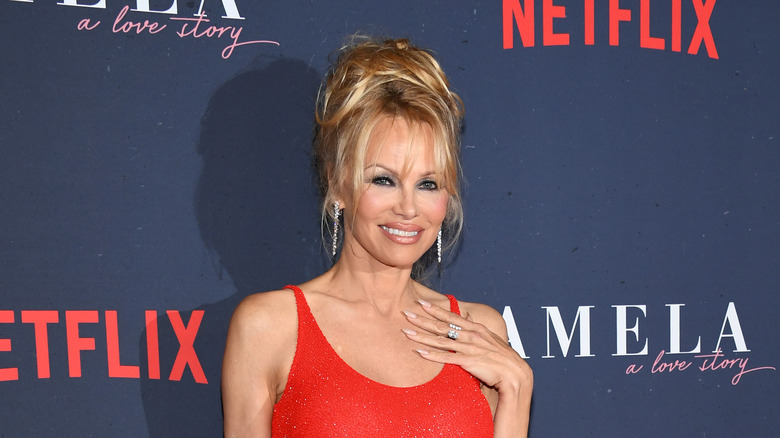 Jon Kopaloff/Getty Images
Pamela Anderson isn't afraid of what anyone thinks of her failed marriages and whirlwind romances, a source close to the sexy star has told People. Per the outlet, Anderson has a unique approach to marriage and, as such, has never been deeply affected by her divorces. "She's very quick to pull the trigger. How quick is she to undo the trigger? [Once] she realizes things weren't meant to be," dished the source, who also described Anderson as a passionate lover. "To her it's fun getting married, she gets the itch. And then it's all downhill from there." They also stressed that Anderson just goes with the flow of things when it comes to her love life. "She does whatever she wants and doesn't worry about how society looks at it," they said.
Anderson herself has spoken out on her multiple divorces and explained why she keeps getting married despite her tumultuous romantic history. However, she knows where to draw the line in her relationships, and that's when her kids witness her being treated badly. "That was always my red line," she told the newspaper. "Because they" — referring to her sons Brandon and Dylan — "cannot learn to treat women badly." "And [as] much as I look like a clown, getting divorced all the time," she adds, "I can't let that happen."