Comedy Legends Ben Stiller And Steve Martin Collide In Pepsi's Super Bowl 2023 Ad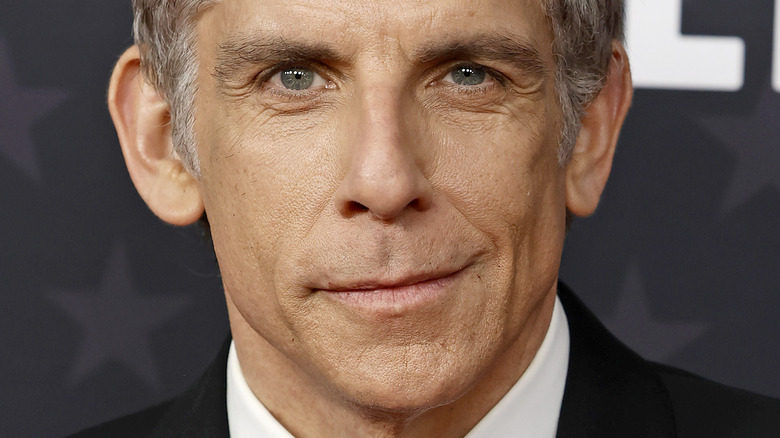 Frazer Harrison/Getty Images
If there's one thing to expect from Super Bowl commercials, it's that they will have some of the biggest stars advertising their brand. According to MarTech Series, Super Bowl commercials in 2022 that had an A-list celebrity increased the brand's equity by a whopping 20%. So, it makes sense as to why so many companies choose the celebrity route when it comes to marketing strategies.
One company that knows a thing or two about Super Bowl ads and the celebrities in them is Pepsi. Per Yahoo, Pepsi has been notorious for creating some of the most memorable commercials with heavy hitter stars. In 1992, the brand released its iconic commercial featuring model Cindy Crawford taking a sip from a Pepsi can as boys looked on. However, it wasn't Crawford they were captivated by, but the soda in her hand. Fast-forward to 2004, wen Pepsi snagged three of the biggest pop stars, Beyoncé, Britney Spears, and P!nk, to star in their ad. The three singers, playing gladiators, sang a rendition of "We Will Rock You" as they overthrew the emperor – aka Enrique Iglesias. In 2012, the company landed pop sensations One Direction and football star Drew Brees as they fought over a can of Pepsi with the help of their dedicated fanbases.
Clearly, Pepsi knows how to grab viewers' attention, and the 2023 Super Bowl is no different. With the help of famed comedians Steve Martin and Ben Stiller, Pepsi is working hard to land the top advertising spot.
Steve Martin calls Ben Stiller a nepo baby
Steve Martin and Ben Stiller are taking digs at one another in Pepsi Zero Sugar's teaser for its upcoming Super Bowl ad.
The "Zoolander" actor began the video by saying, "As actors, in a way, we never really stop acting." Martin started the "feud" between the two as he said, "For example, Ben is acting right now like he's not intimidated standing next to me." Stiller didn't hold back in responding to the "Only Murders in the Building" actor. Stiller shared, "And Steve's acting like he's not lucky to be here." The pair's banter continued, with Stiller calling Martin a "banjo player." However, Martin fired back calling Stiller a "nepo baby." The nepo baby debate has been all the rage, as people have discovered many of their favorite celebrities are related to other celebrities. Turns out, Stiller is no different. According to E! News, the "Tropic Thunder" star's parents are comedic legends Jerry Stiller and Anne Meara.
Stiller and Martin continued to bicker in the teaser before it ended with a shot of the Pepsi can. The hilarious video has captivated audiences, and there is more to come. E! News reports that Martin and Stiller will each have their own ads for the brand during the 2023 Super Bowl. Knowing how iconic Pepsi's previous ads have been, Stiller and Martin are bound to make history with their upcoming commercials.