DWTS Pro Alan Bersten Opens Up About Secret Surgery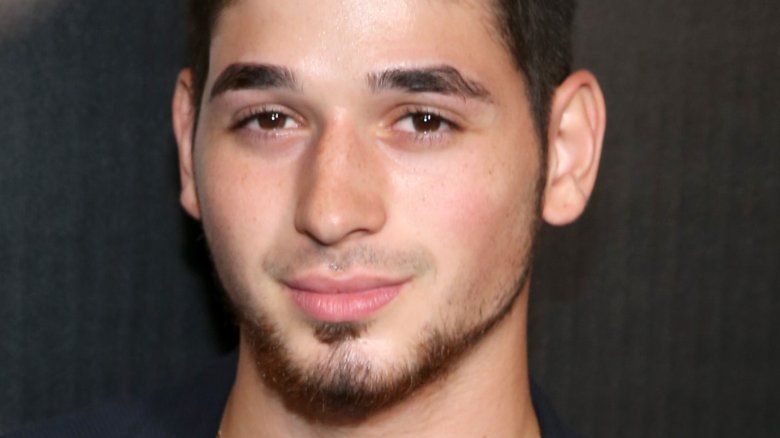 Getty Images
Alan Bersten just revealed that he underwent surgery on April 14, 2018.
People reports that the Dancing With the Stars pro started experiencing stomach pains while performing on Dancing With the Stars: Live! He explained to the magazine that the sharp pains would last the span of a minute before then disappearing. He went to Urgent Care and discovered that his calcium level was high. The doctors didn't seem concerned, and Bersten then felt better. However, the 23-year-old's mother urged him to get further tests done. And luckily, he did.
After another blood test, Bersten discovered that he had a tumor on one of his parathyroid glands, which had been causing his body's high level of calcium, and he was diagnosed with hyperparathyroidism. 
After visiting the Mayo Clinic just one day after receiving his diagnosis, Bersten shared with People that the only way to tell if the tumor was malignant or benign was to undergo surgery. Unfortunately, while he was trying to take care of his health, Bersten still had his career to worry about, as he was about to kick off promotion for the upcoming all-athlete season of DWTS. Luckily, he was able to schedule his two-hour surgery after the big reveal of next season's cast of DWTS on Good Morning America.
"If they didn't have a surgeon available, I would have had to wait for this season to finish and then do it," he told People. "I would be so in my head about it, I would be scared. So I got very lucky that they had time and that I was able to recover in time for the season."
Following the surgery, doctors determined that Bersten's tumor was, thankfully, benign, and it's unlikely that Bersten, who had to spend a week resting as part of recovery, will ever develop a similar tumor in the future.
Still, Bersten understands just how serious his condition was, calling it a "miracle" that he and his doctors were able to discover the tumor, as, apparently, most people in similar situations remain unaware of it "until they break a bone or they get kidney stones." If his hyperparathyroidism had been left untreated, it's possible that Bersten, who now has a one-inch scar on his neck, could have suffered fatigue, muscle aches, and memory issues.
We're glad that Bersten is now doing well.
The latest season of Dancing With the Stars premieres on Monday, April 30 at 8 p.m. ET on ABC.