Meghan Markle Faces Criticism For Wearing Sleeveless Dress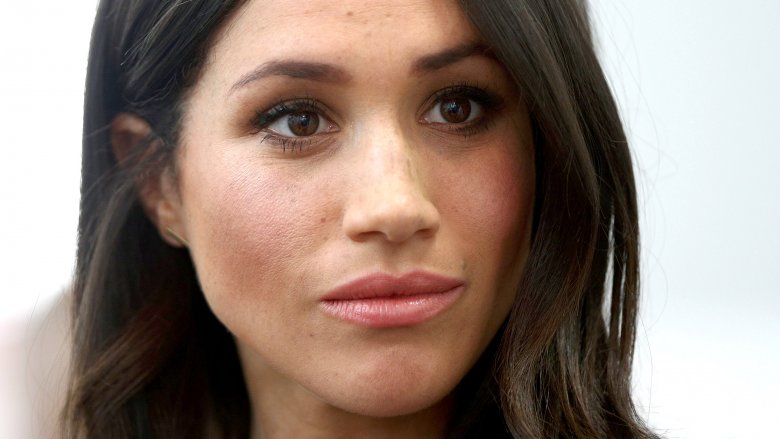 Getty Images
Not everyone's a fan of Meghan Markle's style.
On Wednesday, April 18, 2018, the former Suits actress joined her fiancé, Prince Harry, at a youth forum for the Commonwealth, as reported by AOL. Given the nice weather, Markle donned a chic springtime ensemble for the event, a $1,995 white-and-black pinstriped dress designed by Altuzarra. She topped the look off with a striped Oroton crossbody bag, a pair of Jimmy Choo heels, and a black blazer by Camilla and Marc, which she wore draped over her shoulders.
Sounds stylish, right? Well, the outfit may have been fashion-forward, but many members of the public deemed it inappropriate wear for a royal.
Apparently, members of the royal family — or future members, in Markle's case — are expected to dress super modestly, so, when Markle took off the blazer and showed off her toned arms, people were appalled.
"This is why the royal family should not marry commoners," one Twitter user wrote in response to Markle's outfit. "This dress is so .... so .... not appropriate, to say it nicely."
Another tweeted out, "Ok, I love Meghan but someone needs to pull her aside and tell her that she needs to stop thumbing her nose at proper styling for events she attends. Put the jacket back on. This is business not a garden party."
Fortunately, some people were quick to stand up for Markle. "I think [some] people need to get their noses out of the air about Megan. She had on a perfectly lovely dress (which came near to her ankles!) and it suits the occasion," a Twitter user stated. "It appears snobs want to be appalled by the baring of shoulders, which is just one more way to dismiss Megan."
Hopefully, Markle can just shake off her haters and keep on delivering jaw-dropping looks.