How To Get Away With Murder's Karla Souza Welcomes First Child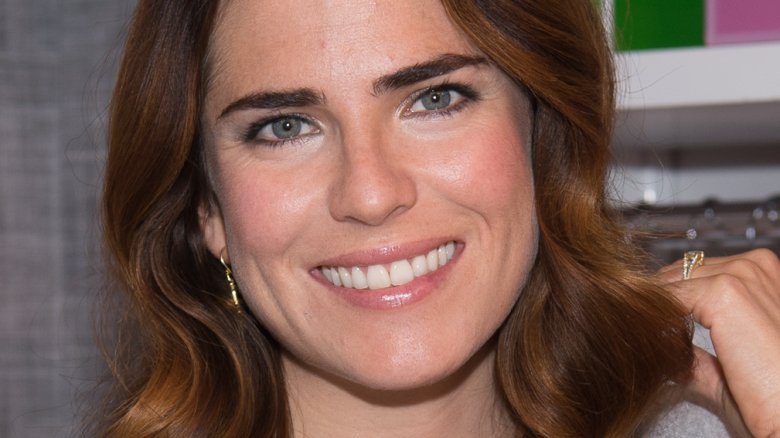 Getty Images
Karla Souza is a new mom!
The How to Get Away With Murder star, who managed to keep her entire pregnancy a secret, has given birth to a baby girl. Souza shared the good news on social media on Thursday, April 19, 2018, first announcing her pregnancy with a photo of her holding her baby bump. "So I have something to share with you guys," she wrote, before posting a photo of herself with her newborn daughter, whom she and husband Marshall Trenkmann named Gianna.
In the caption, the 32-year-old added, "God blessed us."
Souza also took to her Instagram Stories to share a look back on her pregnancy with her fans. "The last nine months have been nothing short of a miracle," she wrote. "We welcome our healthy baby girl Gianna, and we couldn't feel more blessed in this moment."
According to Us Weekly, fans had wondered if Souza was pregnant when it appeared that she was hiding her stomach while filming How to Get Away With Murder.
As noted by E! News, Souza and Trenkmann married in 2014. The actress previously opened up about her loving beau while taking part in a "What's in My Bag" feature on Us Weekly. "My husband [Marshall Trenkmann] leaves me articles he wants me to read about something we were talking about, like Latino culture. Or he'll drop a little note in my bag saying, 'I hope your day goes well! I love you.' It's super sweet!" How adorable!
Congratulations to the happy couple on the newest little addition to their family!