Nicki Swift Unveils Which Celebrity Exes Fans Think Have The Best Relationship Today - Exclusive Survey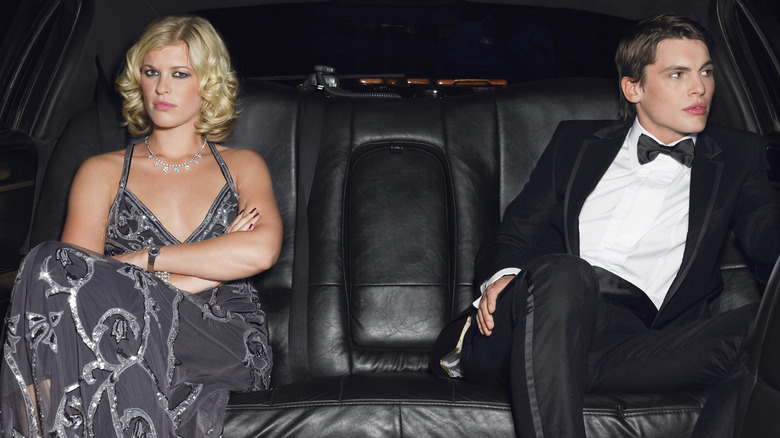 sirtravelalot/Shutterstock
Breaking up is hard to do.
It's no secret that breakups can be messy, but high-profile celebrity breakups can be downright sloppy. According to celebrity matchmaker Alessandra Conti, celebrities are "absolutely more likely" to split up or divorce. "A lot of high-profile people are quick to jump into relationships," she explained to Elite Daily in 2018. "The saying 'it's lonely at the top' has a lot of truth to it." Alas, once the couple does decide to call it quits, the media scrutiny surrounding the split makes things even worse. 
"It's almost like you have to go through it twice: privately and publicly," reality star Khloe Kardashian once wrote about going through breakups in the public eye (via People). "You could be having a fight that you don't necessarily want your family or friends to know about, and then all of a sudden it's like the whole world knows your business. It's humiliating. There's so much that you want to keep private, just for the sake of your own pride, and when details get out to the tabloids or whatever, it's like pouring salt into an open wound," she explained.
Fortunately, however, there have been a few celebrity exes who have managed to defy the odds and make lemons out of lemonade. But which of the ex-couples reign supreme as the being the best at breaking up? Please allow us here at Nicki Swift to break it all down for you!
Fans love Ben Affleck and Jennifer Garner's amicable relationship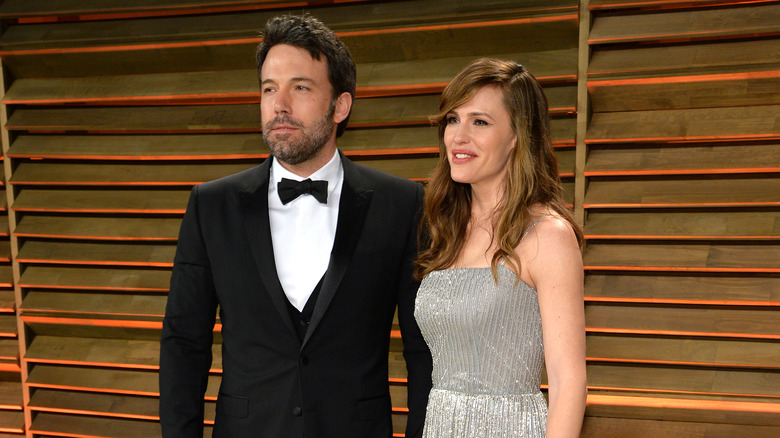 Larry Busacca/vf14/Getty Images
In a survey completed by 15,000 participants, Nicki Swift found that an overwhelming 47% believe that celebrity exes Jennifer Garner and Ben Affleck have the best relationship today. As you may recall, the celebrity couple parted ways in October 2018. And by 2020, it appeared that Affleck still had major guilt for his part in the breakup, referring to it as "the biggest regret of my life," during an interview with the New York Times. 
Still, the pair managed to work past all of their own issues for each other, in an effort to be the best co-parents for their three children. "Of course, this is not what I imagined when I ran down the beach, but it is where I am," Garner said in a 2016 interview with Vanity Fair, referencing the former couple's intimate Caribbean beach wedding. "We still have to help each other get through this. He's still the only person who really knows the truth about things. And I'm still the only person that knows some of his truths," she explained.
As for the rest of the survey results, exes Anna Farris and Chris Pratt came in second with 20%, followed by Miranda Kerr and Orlando Bloom with 13%, Channing Tatum and Jenna Dewan with 10%, and finally Bradley Cooper and Irina Shayk with 9%. 
Alexa, play "I Will Always Love You," by Whitney Houston.