What Tommy Chong's Life In Prison Was Really Like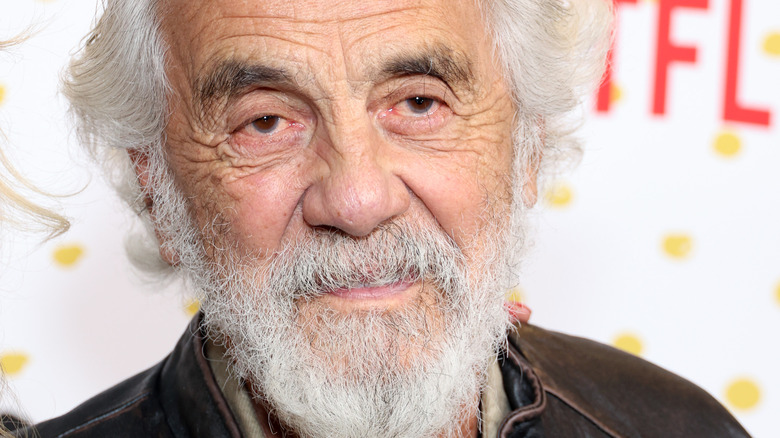 Monica Schipper/Getty Images
In 2003, actor and comedian Tommy Chong was convicted of selling drug paraphernalia in the form of water pipes (otherwise known as bongs) through the mail in the United States, as was reported on at the time by the Guardian. Per the Post-Gazette, he was sentenced to nine months in federal prison in relation to the charges, in addition to a $20,000 fine. At the time of his sentencing, the Post-Gazette notes, Chong and his legal team had hoped that he would receive a lesser sentence such as court-mandated community service, although the newspaper pointed out that Chong could have faced up to a year in prison instead.
Following his time spent in federal prison, Chong has discussed what the experience was like for him and what he was able to take away from it all. Interestingly, some of that experience includes Chong's stories about the other now-notable name with whom he once shared a cell.
Tommy Chong wasn't badly affected by prison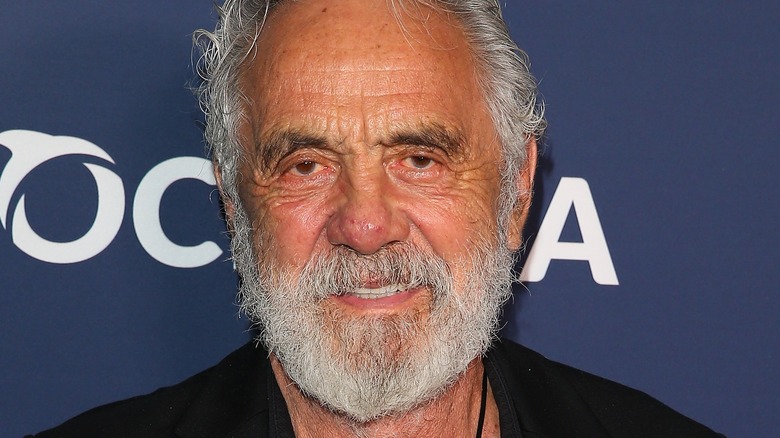 Jb Lacroix/Getty Images
Although going to prison isn't exactly a positive experience for anyone, Tommy Chong has since expressed that it wasn't so bad for him. The Hollywood Reporter quoted Chong, who spoke about federal prison on an episode of the podcast "It Happened in Hollywood," as saying, "I swear to God. There's no punishment in the federal prison. You get a computer. You get a nice comfortable cubicle. You're in there with nice, intelligent people."
Chong, as discussed by The Hollywood Reporter, was an inmate at the Taft Correctional Institution, a low-security prison in Bakersfield, California. Also in the prison at the same time as Chong was Jordan Belfort, whose story was chronicled in the film "The Wolf of Wall Street." Chong spoke with Maclean's about how he met Belfort, who became his cellmate. Per Maclean's, Chong explained that he was also partly responsible for Belfort's book, which then became the basis for "The Wolf of Wall Street."
In fact, the experience Chong had at Taft Correctional Institution was so mild that he has referred to it as "Camp Cupcake," as he did in an interview with Beyond Chronic. Per the Los Angeles Times, however, the Taft Correctional Institution closed amid the COVID-19 pandemic in 2020.
Chong has become outspoken about legal reforms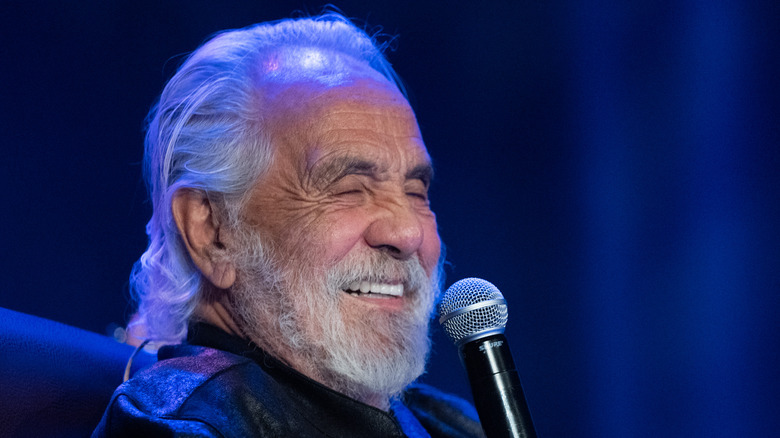 Scott Dudelson/Getty Images
Tommy Chong is aware that his experience in prison was not the norm for many people, telling Beyond Chronic, for example, "And I was treated like a celebrity, so I never had that kind of stress. But the stress on my family ... my wife having to fend for herself in this world ... and that [eventually] worked out really well. But having the federal government come after you for something as innocuous as water pipes, you know ... that was a little much."
The website for the Last Prisoner Project, a Colorado-based non-profit organization focused on addressing incarceration caused by cannabis legislation in the United States, lists Chong as one of its ambassadors. In this role, as shown in a video published on YouTube, Chong spoke with an incarcerated prisoner while attending the cannabis industry trade show MJ Unpacked Vegas 2021.
Per TMZ, Chong expressed via Twitter that President Biden should pardon those convicted of "selling bongs," a response to Biden's October 2022 Presidential Proclamation on Marijuana Possession.