Report: Smallville Star Allison Mack Arrested For Involvement With Alleged Cult Leader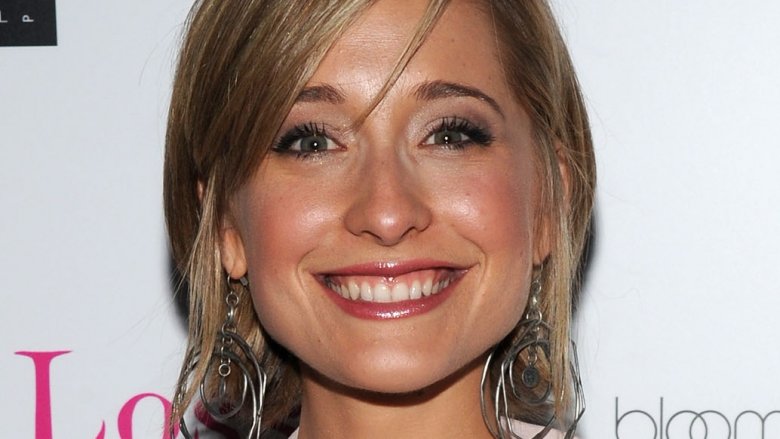 Getty Images
Smallville's Allison Mack just found herself in big trouble.
According to The Hollywood Reporter, the actress was arrested for her alleged role in the reported sex slave cult NXIVM on Friday, April 20, 2018. She and alleged cult leader Keith Raniere have both been charged with sex trafficking, sex trafficking conspiracy, and forced labor conspiracy.
In a statement obtained by the entertainment publication, United States Attorney Richard P. Donoghue said, "As alleged in the indictment, Allison Mack recruited women to join what was purported to be a female mentorship group that was, in fact, created and led by Keith Raniere." He continued, "The victims were then exploited, both sexually and for their labor, to the defendants' benefit."
Mack, 35, is expected to be arraigned in Brooklyn on Friday afternoon.
Raniere had previously been arrested in Mexico in late March 2017, as reported by Page Six.
The U.S. Attorney's Office told THR that NXIVM was based in Albany, N.Y. but had locations all over the world. NXIVM leaders would reportedly recruit women into the alleged cult by advertising it as a "women-only organization that would empower them and eradicate purported weaknesses that the NXIVM curriculum taught were common in women."
According to Page Six, Mack was a "slave" to Raniere but was a "master" to other slaves. She'd reportedly recruited women to join the alleged cult, convincing them to hand over embarrassing information that she or others could use as blackmail. Page Six also reported that Mack, who may have been recruited by former Smallville co-star Kristin Kreuk, would also prep the women before they'd have sex with Raniere, enforcing the cult's rules.
If convicted, Mack could reportedly face a minimum of 15 years in prison.