Property Brothers' Drew Scott Talks Brother Jonathan's Split From Jacinta Kuznetsov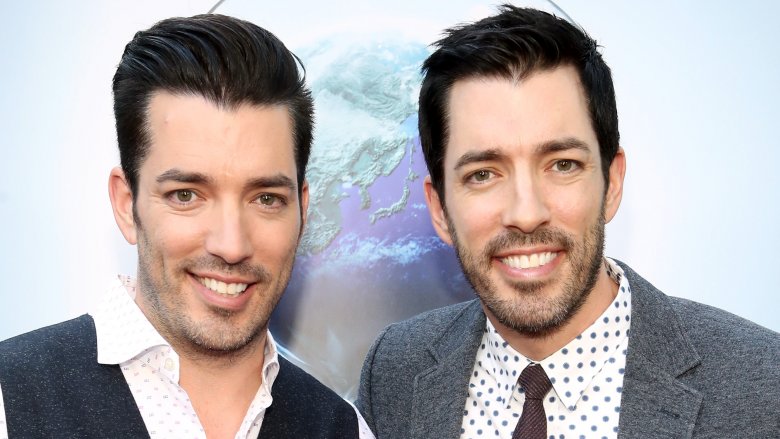 Getty Images
Property Brothers star Drew Scott opened up about his brother Jonathan Scott's breakup from longtime girlfriend Jacinta Kuznetsov.
At WE Day at The Forum in Inglewood, Calif. on Thursday, April 19, 2018, Drew spoke with Us Weekly about Jonathan's recent split. "Our family is really close and we're all here to support each other," he said. "I mean, the main thing for him and Jacinta, they knew that they weren't right together. They're good people, but they're not right together."
Fortunately, while Jonathan and his ex are no longer together, they are "still friends," according to Drew.
Jonathan previously announced his split from Kuznetsov on social media on April 6. Sharing a photo of the pair alongside baby elephants, he wrote, "When I met Jacinta in the fall of 2015, I met somebody kind and courageous and a champion for human/animal rights. We grew to respect each other fiercely and know that will remain unchanged for the rest of our lives. Sometimes life takes you on unexpected paths and those paths aren't always in the same direction."
He continued, "There's no drama or negativity; no jealousy or hate. Not even sadness or sorrow. Our memories are filled with joy and we will continue to advocate for each other as friends wherever we go."
Kuznetsov also addressed their split on Instagram. Sharing a photo of Jonathan in Grinch makeup, she wrote, "An abundance of love for J has been a beautiful and rewarding time of my life. However, life is funny and sometimes chapters change and this one has. We have deep love and respect for one another but have gone separate ways" (via Us Weekly). She added, "I lovingly reflect on everything we accomplished together and am so proud of who he is and the love we gave each other. We will continue to be apart of each others lives as friends, and never stop planning what greatness we can create in this world. (Makeup by me, when I made him the Grinch)."
While Jonathan may not be so lucky in love at the moment, brother Drew is gearing up to marry his girlfriend of six years, Linda Phan, after the two got engaged in December 2016. Drew and Phan have planned a destination wedding in Italy sometime in May 2018, according to People magazine.