Anthony Hopkins Shocks Fans With Strange Video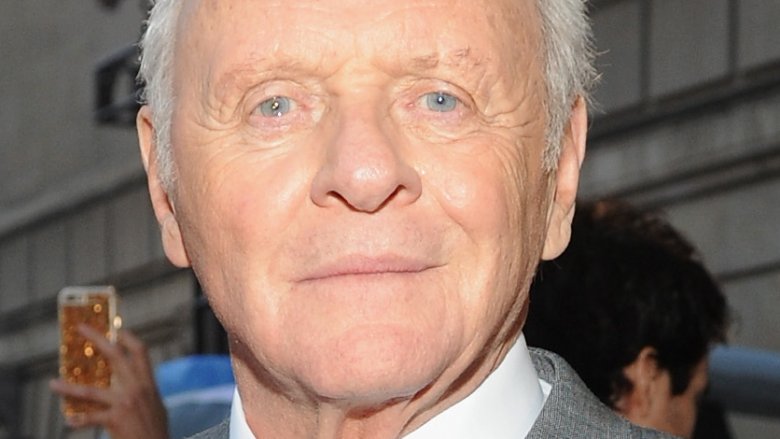 Getty Images
Well, this is a new look for Anthony Hopkins.
On Sunday, April 22, 2018, the award-winning actor took to social media to share an ... odd video of himself. With upbeat music playing in the background, Hopkins appears to make faces and dance around erratically as he holds the camera, looking crazed. In the post's caption, he wrote, "This is what happens when you're all work and no play..."
The 32-second clip of the 80-year-old, who recently finished filming the TV movie King Lear (via People), has since gone viral, amassing over 54,000 retweets and over 173,000 likes on Twitter.
This is what happens when you're all work and no play... pic.twitter.com/2KvkJ2baw6

— Anthony Hopkins (@AnthonyHopkins) April 22, 2018
Fans of the Hannibal star were understandably surprised to see Hopkin's strange online performance — and many were quick to share their thoughts on Twitter. "With all due respect, Sir Anthony, that is THE single most peculiar thing I've seen all day," one Twitter user wrote.
Another user joked, "@WestworldHBO please come collect one of your hosts, he's malfunctioning!"
Others, however, have celebrated Hopkins for his strange behavior. "The best 32 seconds of my life," one person wrote in response to the video.
Another tweeted, "Live your life with as much positivity and energy as Anthony Hopkins dancing like a madman."