Famous Reality TV Moments That Were Completely Staged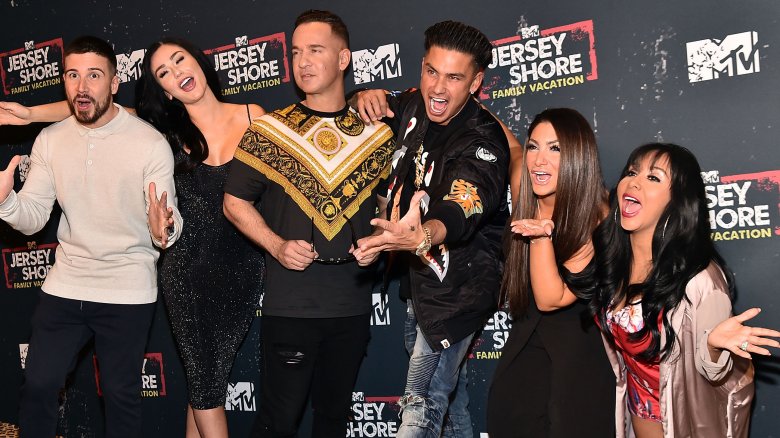 Getty Images
The notion that reality TV is often staged isn't the most shocking news, and it may be worth asking yourself: Do you even care? 
In his book, The Storytelling Animal (via The New Yorker), Jonathan Gottschall theorizes that humans spin everything in their lives into a narrative because we are wired to tell and to digest stories. Reality TV simply taps into this circuitry, providing viewers small glimpses of reality within a manipulated, more dramatic, and more interesting plot line. Okay, fair enough, but what if you found out that the most epic moments from your favorite shows were just playing you for a fool? Is there an appropriate recipe for just how much "real" should be included in a reality show?
Brace yourself, because the following famous reality TV moments were completely staged. In fact, showrunners went to great lengths to create these dramatic, shocking, life-threatening, and/or hilarious scenes. Let's find out what really took place on your favorite reality shows. 
A not-so-surprising proposal
Keeping up with the Kardashians has provided some of the most monumental events in reality TV history. According to Forbes, "big events like Kim Kardashian's wedding to Kris Humphries garnered 10.5 million viewers and earned E! its most-watched day ever." Prior to the big day, 3.3 million viewers tuned in to watch Humphries propose to Kardashian. With rose petals on the ground spelling out the request and Humphries on bended knee, his lady love walks into her bedroom, gasps, and says yes, followed by "Oh my God" a whole bunch of times.
While many fans saw the proposal coming, Kardashian's shocked reaction and the sweetness in Humphries' approach made for good television, but apparently, there's a reason it looked so good. What fans saw wasn't the original version of events; it was the re-shoot.
According to producer Russell Jay's court deposition pertaining to Kardashian's subsequent divorce from Humphries (via Life & Style), Kardashian allegedly knew about the "surprise" proposal in advance, and yet, she allegedly requested that the "surprise" be filmed again because she supposedly wasn't a fan of her reaction during the initial "surprise." We're going to stop putting "surprise" in air quotes now, but you'd do well to remember this as we continue this list.
Paris Hilton cashes in on dumb Walmart question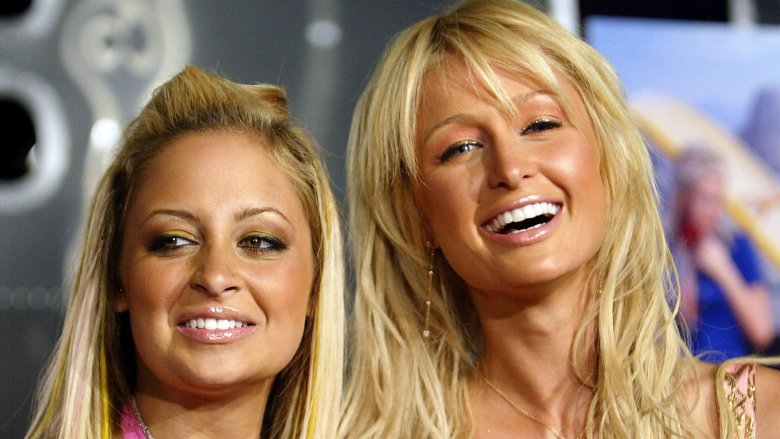 Getty Images
Love it or hate it, The Simple Life took reality TV to the next level back in 2003. After Paris Hilton and Nicole Richie left the comfort of their mansions to film themselves slumming it among the common folk, our appetite for celebrity-tourism television increased tenfold. In fact, Hilton may not be far off the mark in her interview with InTouch when she claims, "I think Nicole and I definitely started the whole reality TV thing."
The setup for The Simple Life is clearly contrived. It's a "real" look at a fish-out-of-water situation. In this case, pampered celebrities are placed in unfamiliar territory and hilarity ensues. Most viewers, however, probably assumed that the stars themselves would be genuine, but you know what they say about assuming? 
According to Nicole Vorias, a producer on The Simple Life, the stars' behavior was all an act. Alluding to the "Paris talk and the ditziness," Vorias told Broadly that Hilton "knew what she was doing." 
Does that mean that show's biggest moments were manufactured? How about the scene in Season 1 when someone brings up Walmart and Hilton doesn't know what the big box store even is, asking if "they sell wall stuff."
According to Vorias, Hilton knew better. "She [created the line] herself and made it something that she knew [would] be like a watercooler [moment]."
Bear Grylls grilled for...wait for it...fake bear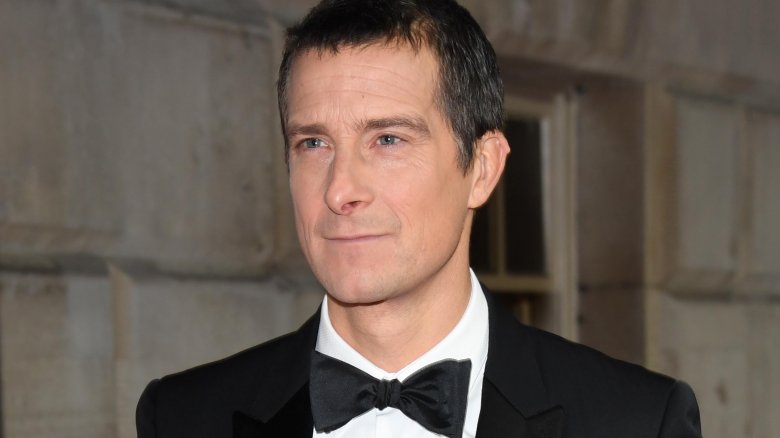 Getty Images
When Man vs. Wild (or Born Survivor: Bear Grylls in the UK) hit the airwaves, fans marveled at the ability of the titular host to survive extreme conditions around the world. Surprise surprise: It appears Grylls' actual experiences are much less threatening than what viewers are led to believe. 
In an interview with The Times of London (via the New York Post), Mark Weinert, an adviser on the show, claimed Grylls stayed overnight in hotels and motels rather than roughing it in the wild. Weinert also revealed that some of the show's most epic moments were extremely misleading. That time Grylls built a raft on an island in the Pacific Ocean? Weinert claimed a crew built that raft. How about when Grylls attempted to lasso wild horses in the Sierra Nevada. According to Weinert, those horses were brought in by trailer. 
In the show's very first episode, "The Rockies," audiences may remember the dramatic moment when a bear invades Grylls' camp. The camera shows a dark shape moving around and captures rustling sounds as a scared Grylls speaks about the dangerous situation. In reality, the bear was a man in a bear costume. According to the Daily Mail, the Discovery Channel claimed the whole thing was a prank and nothing more, but one thing seems clear: viewers certainly weren't let in on the joke until long after the episode aired. 
Snooki socks Angelina in staged fight
Like many reality TV shows, Jersey Shore supposedly serves up small-screen cocktails blended with a mix of reality and theatrics. Real fights and/or assaults did take place on the series. Remember when Ronnie Ortiz-Magro got in a fight during the first season and was indicted on assault charges or when a male bar patron hit Nicole "Snooki" Polizzi in the face? But not all that infamous brawling was authentic. 
One of the show's most epic throwdowns took place between Snooki and Angelina Pivarnick. Angelina calls Snooki fake, so Snooki attacks. The two ladies battle it out in the living room, and even though most onlookers are laughing, the wrestling match looks real. However, an editing mistake reveals the fight for what it is: a fraud.
In the scene, as Snooki and Angelina pull each other's hair, Jennifer Lynn "JWoww" Farley, tries to break it up. At first, JWoww is wearing socks. Then, as she attempts to pull the women off each other, her socks are gone. Then, they're magically back. JWoww may just be indecisive about footwear, but we're willing to bet this spontaneous battle required multiple takes.
Nene Leakes and Cynthia Bailey's pre-planned attack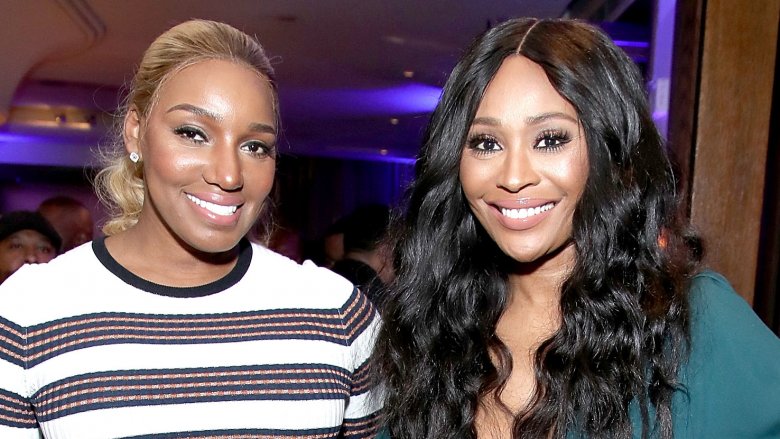 Getty Images
Feuds on The Real Housewives of Atlanta are part of the show's shtick. Over the years and across the different spin-offs, countless fights have gone down, both physical and verbal. Two of RHOA's longest-serving stars, Nene Leakes and Cynthia Bailey, have been involved in many of these altercations, and in one of the show's most publicized beefs, they faced off against each other.
In an early 2014 episode, Leakes calls Bailey's husband, Peter Thomas, a "damn b**ch!" Later, during one of the reunion shows, Bailey reveals that she and Leakes are no longer speaking because of the aforementioned slight. "When it comes to NeNe, I have been extremely loyal, to the point where people think I live up NeNe's a**," Bailey says. "We haven't really talked, two or three weeks now."
Not long after Bailey publicly called out Leakes, the latter took to Instagram to reveal that she and Bailey supposed set up the entire feud between them via text. She claimed they agreed to call each other's husbands names to create drama. Though Leakes later deleted the post, Radar Online screen grabbed it. 
This obviously makes us question the authenticity of all the wives' on-screen dramatics. Is all that bad behavior just a strategy to boost ratings?
The skinny on that famous dip
The Bachelor is a heavyweight in the reality TV realm, and most fans probably expect a healthy dose of editing, but how much finessing is acceptable?  
According to Megan Parris from Season 13, "There's nothing real about it." She told the Tribune Review that even the confessionals are scripted, claiming the crew members "will call you names, berate you, curse at you until they get you to say what they want you to say."
She's not alone in her accusations. Another former contestant on The Bachelor, Courtney Robertson, made waves in the fan community when she revealed that producers staged one of the show's most memorable moments. In Season 16, Robertson and Bachelor Ben Flajnik surprised viewers by skinny-dipping on television. To audiences at home, the swim appears to be a spur-of-the-moment decision. However, Robertson says they planned the scandalous romp hours in advance.
In her memoir, I Didn't Come Here to Make Friends: Confessions of a Reality Show Villain (via the New York Post), Robertson writes: "I knew if I suggested [skinny-dipping] on-camera, they would help me organize it." She did, however, claim that what took place while they were in the water was not planned.
Cheaters takes a stab at better ratings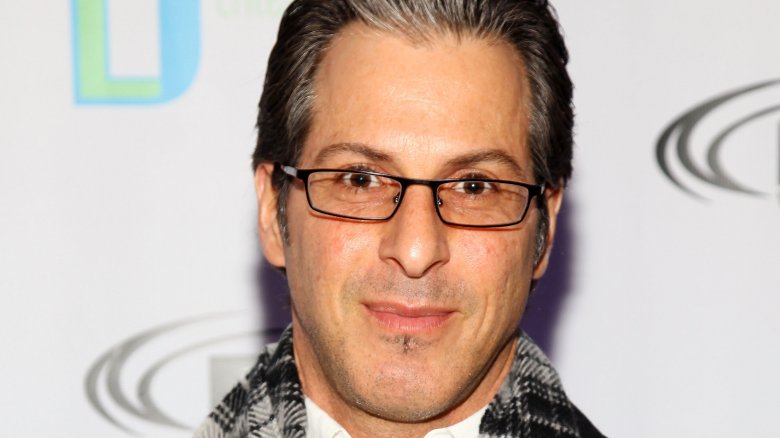 Getty Images
The premise for Cheaters is simple: suspicious spouses enlist private detectives to investigate their partners' activities. When adultery is confirmed, the show's host, predominantly Joey Greco, confronts the wandering lover. Somewhat predictably, these encounters occasionally go off the rails. For viewers, that's the exciting part. While the show has a Jerry Springer vibe, many of the encounters seem believable. We hate to break it to you, but this show is not necessarily being faithful to you, the viewer.
One of the program's most infamous incidents occurred in 2003 when the Cheaters crew caught a young woman's boyfriend with another woman in a boat. After being confronted on the boat, the adulterer got physical and stabbed Greco in the stomach. After crew members subdued the cheater, they patched up the bloodied Greco and took him to a hospital. Exhilarating reality television, right? Right! But hold on a second.
Cassandra Terrazas told Inside Edition that Cheaters paid her to play the mistress on that boat. "It was all set up," she claimed. "They just rented a boat for us ... then they were going to come up on another boat and catch us." Furthermore, the local police department reportedly showed no records of an arrest for that alleged stabbing. 
When Inside Edition confronted Greco and producer Bobby Goldstein, they both worked really hard to dance around the details, citing memory issues, an inability to speak, and this line from Goldstein: "My recollection is that [Greco] was very pale, very frail, very scared, but very courageous. But let me say this, if it was all poppycock, it sure did good in the ratings."
Pumkin spices up her famous spit
In the mid-2000s, Public Enemy rapper Flavor Flav and reality TV seemed like a match made in heaven. Flav debuted his eccentricities to audiences in Season 3 of The Surreal Life. On that show, he and actress Brigitte Nielsen began an on-screen relationship, which spawned its own VH1 spin-off, Strange Love. After that love failed to blossom, Flavor Flav got his own show in the style of The Bachelor called Flavor of Love. This is the where fans witnessed true reality TV magic.
In the first season of Flavor of Love, 20 women competed for Flavor Flav's affections. Two of these women, Brooke "Pumkin" Thompson and Tiffany "New York" Pollard, clearly had no love for each other. Their feud, which began with TV-typical bickering and yelling, but hit an all-time high — and by high we mean low — when Flav eliminated Thompson from the competition and she responded by spitting in Pollard's face. )Warning: the clip above features plenty of profanity.)
Less than two weeks after her eviction from the house, Thompson pulled the curtain back on Flavor of Love. In an interview with The Bakersfield Californian, she claimed that the show's producers informed her of her upcoming elimination and asked her to give them a "big ending." Thompson said producers not only scripted the spit, but also digitally enhanced it for the episode. "Reality TV is so not real," she said.
ITV lets leaping dogs lie
Most fans are aware that the editing in reality competition shows can manipulate audiences. Even famous reality show judge Simon Cowell admitted that "selective" editing framed him as the reality TV villain we love and loathe. But what about the acts themselves? Are they realistic? 
In 2015, a winning act on ITV's Britain's Got Talent attracted a whole lot of controversy. The jaw-dropping performance featured Jules O'Dwyer and her dog, Matisse, performing a routine of canine freestyle tricks, including an incredible tightrope walk by the pooch. The next morning, however, O'Dwyer admitted that another dog named Chase actually walked the tightrope.
During her morning-after interview on Lorraine (via the BBC), O'Dwyer said, "Matisse is a little bit afraid of heights so, although he could physically do it, Chase is the dog who says, 'I'm the action dog'. He plays the double for him." 
While the performance is still amazing, many viewers felt duped, and communications regulators actually ruled that ITV misled audiences. Though the deception was deemed unintentional, Britain's Got Talent clearly neglected to mention a dog double when televising the performance to the episode's 13 million viewers.
Real World: Chicago fakes 9/11 scene
Debuting in 1992, The Real World popularized the concept of modern reality TV. The show's premise is simple: "Strangers picked to live in a house ... to find out what happens ... when people stop being polite ... and start getting real." By 2001, the series was a veteran of the reality television landscape, and Chicago played home to the MTV cast and crew. When the tragic events of Sept. 11, 2001 occurred, the cameras were rolling. Like millions around the world, cast members gathered around the television that morning, watching the events unfold in horror. 
Less that a year later, however, some members of the cast revealed that they did not watch the attacks in real time as the episode suggests. In a 2002 interview with Zap2It.com (via Reality TV World), cast members from Real World: Chicago claimed that during the actual attacks, they were at Wrigley Field doing a photo shoot and not sitting in front of the TV. The show's film crew supposedly captured their reactions afterward. Though a delay does not totally invalidate the heartbreaking moments captured on camera, it's not as authentic as it appeared on the episode.