Reese Witherspoon Became A Young Mom When She Had Her Daughter Ava
Ga Fullner/Shutterstock
Back in 1999, Reese Witherspoon broke out in a major way. Three notable films were released starring the burgeoning actor — "Cruel Intentions," "Election," and "Best Laid Plans." These iconic performances cemented Witherspoon as one of Hollywood's key young starlets.
Just when Witherspoon's career started to really take off, she also became a mom. On September 9, 1999, she gave birth to her daughter Ava Phillippe at the age of 23. In an interview with Cinema, she confessed that her pregnancy was unplanned. She said, "Suddenly I was faced with the prospect of becoming a mother and I had never even held a newborn in my arms before!" At the time, Witherspoon had then-husband Ryan Phillippe right by her side to guide her through the daunting responsibilities of being a new parent. She added, "It was amazing to see him work! I feel like I went through a crash course in motherhood." It was no easy feat managing her career while adapting to her new life as a mother, but Witherspoon wouldn't have it any other way.
Reese Witherspoon's life as a young mom was a balancing act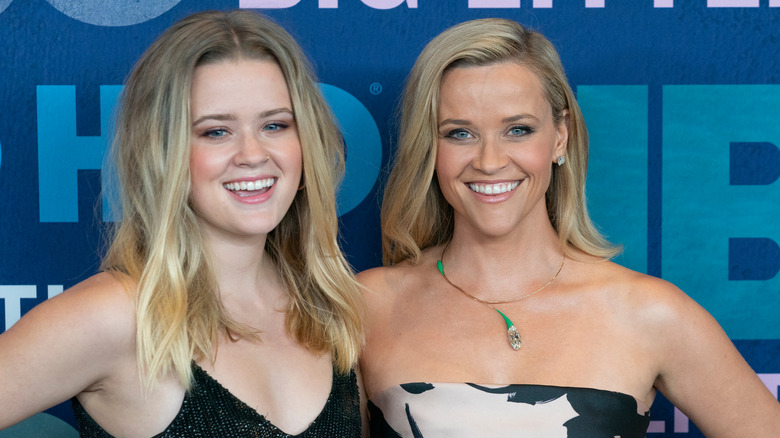 lev radin/Shutterstock
In 2020, Reese Witherspoon appeared on "The Drew Barrymore Show," where she reflected on the challenges of being a young mom. She said, "To be completely candid, I was terrified too. I got pregnant when I was 22 years old, and I didn't know how to balance work and motherhood. You just do it." As someone who hadn't yet made a major mark in the industry, she felt that she was not in a position to make certain requests, such as filming near her children's school. While focusing on motherhood was a priority, it didn't come without compromise. But Witherspoon didn't have any regrets. She remarked, "Every bit of that sacrifice is truly worth it ... You feel like that's what makes me wake up on a Sunday, it's not movies or my job, it's my kids."
While juggling the new duties of motherhood as an actor was admittedly tough at times, there was one unexpected advantage to having her daughter Ava at such a young age. In a 2019 YouTube video, Witherspoon said, "But I find having little kids is more physical and it's just really hard on your body, so I am glad that I had kids kind of young."
Reese Witherspoon has remained close with daughter Ava Phillippe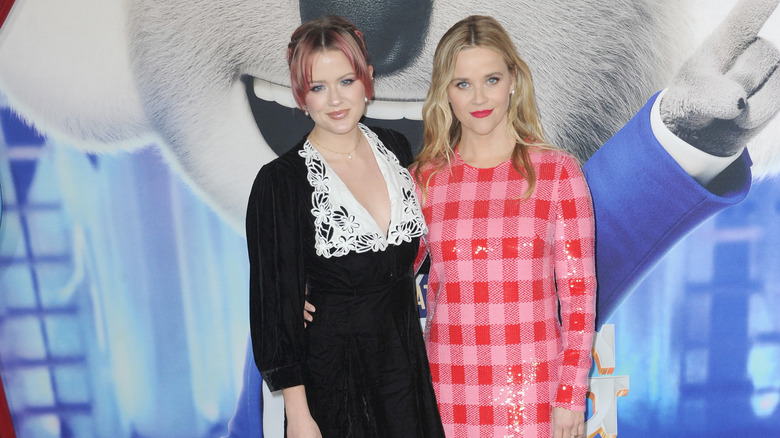 Albert L. Ortega/Getty Images
Reese Witherspoon hasn't taken her relationship with Ava Phillippe for granted. In September 2022, the star took to Instagram to send her daughter happy birthday wishes. Alongside a cheery photo of them, she wrote, "Every day that I get to watch you become the most amazing woman is such a gift. Your gigantic heart, generous spirit, and endless creativity inspire me every day." The feeling is clearly mutual for Ava. She commented, "okay I know I'm biased but...you really do 'mom love' like no one else can. thank you for celebrating me as I am since day one."
Since Witherspoon and her daughter are so close, her reaction when Ava went off to college came as no surprise. Emotions ran high when Ava left the nest to go to UC Berkeley. In a 2019 appearance on "The Ellen Show," Witherspoon shared, "I might've gone into her empty room, laid down on her bed, and cried." But growing into adulthood has also come with some inevitable perks, like bonding over booze. In 2021, Ava posted a photo on Instagram of her and her mom making drinks. She wrote, "margarita anyone?"